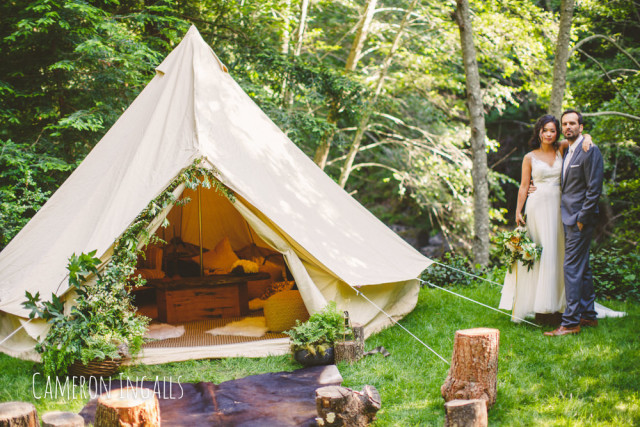 PHOTO BOOTH, BAR SERVICE & RENTALS | ARTIST INTERVIEW //
Tinker Tin Trailer Company is a restoration and rental business based on the Central Coast of California. Tinker Tin specializes in the rentals of Vintage Camper Trailers, Vintage Bar Trailers, Vintage Vending Trailers, Vintage Photo Booth Trailers, Sioux Tipi's & Bell Tents.
These historic trailers are a fun addition to any wedding celebration! The 1961 Sidecar Shasta Bar Trailer is the perfect way to kick off your engagement party or wedding reception in style, with amazing custom craft cocktails, beer, wine and bubbly served by Sidecar!
Our one of kind 1948 Trail King Horse Trailer Bar and 1948 Barrel Trailer 'serve yourself' style keg trailer are unique additions to add to the party as well!
Spend your Bachelor/Bachelorette Party camping with friends in a selection of our different vintage camper trailers!
Add the Sioux Tipi's or Bell Tent lounge to your reception -as a fun place for guests to relax during cocktail hour, or ham it up with one of our Vintage Trailer Photo Booths for a memorable experience for all your guests!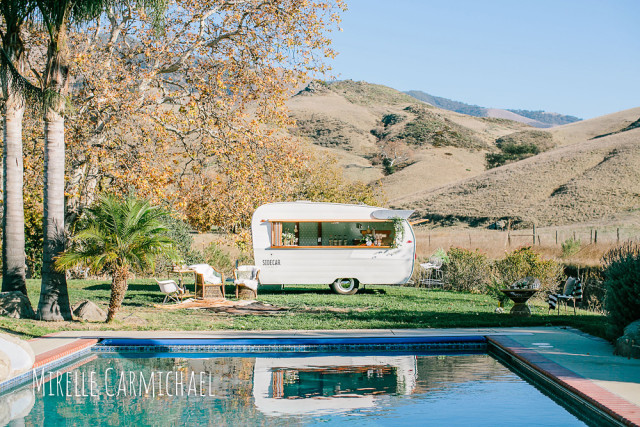 How do you normally begin your day?
Templetucky beans from Dark Nectar in Templeton.. straight into my espresso machine.. then I like to stretch haha!
What would you say is your greatest accomplishment?
My hubs Carl!! He keeps me in check, inspired, and in love!!!
What do you enjoy doing on your day off?
Hanging with all my girls.. riding horses, hiking, surfing, and drinking beers together!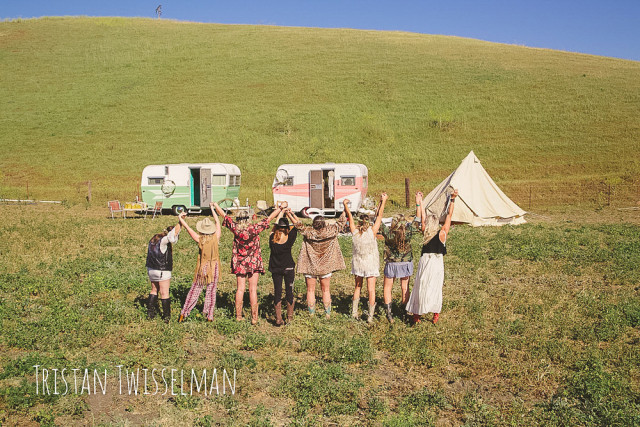 Who or what continues to inspires you?
So many things!! Growing up on the Central Coast is a big one! The mountain meets the sea, and all the ranch land and life in between inspires me daily! Also, real Honky Tonk old country music from the 40s and 50s, especially the Bakersfield Sound and movement that was coming out of this area was truly incredible! I am constantly inspired by those artists, almost all have passed away. .. but they are still so relevant!
What's your business philosophy?
Our philosophy was taken from Henry Ford.. he said "You can't build a reputation, on what your going to do."
That resonates with all that we strive for! Not just talking the talk, but walking the walk is the most important aspect!! Putting words into action, by how we treat customers and vendors, to how we drive on the road, all the way down to restoring trailers!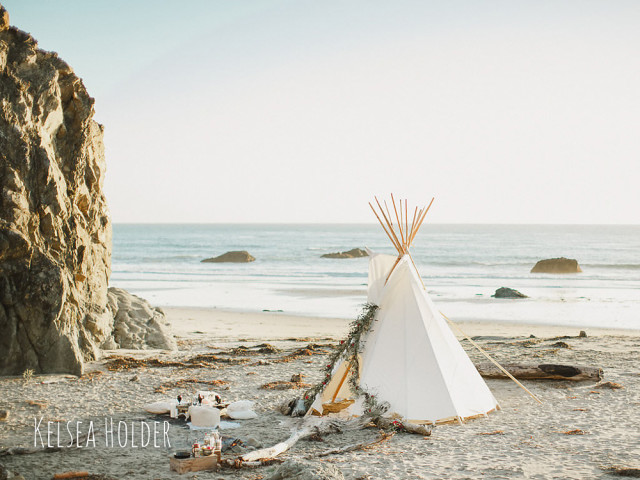 How would you describe your ideal couple?
A couple that beats to their own drum, and doesn't take life to serious! We are all about having real fun at Tinker Tin.. so any couple that aligns with that ..we absolutely love!
Favorite part of a wedding?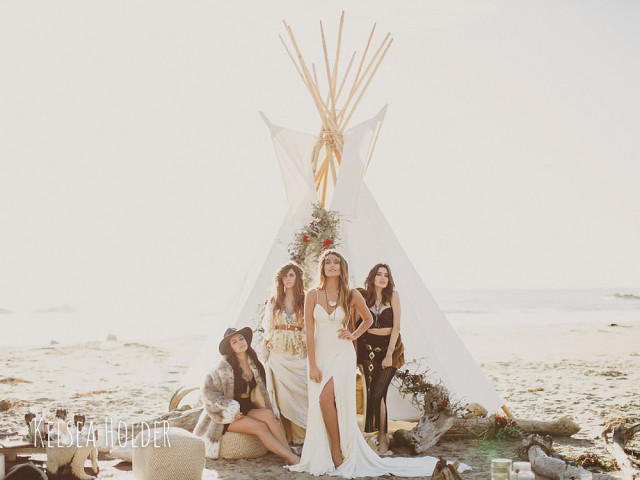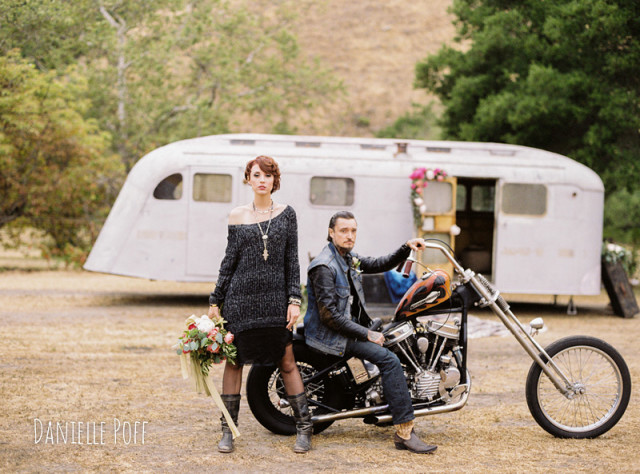 Wedding trend that your loving right now?
Camp weddings! Where the Bride and Groom get married at a State Park or on private property, and all their guests camp with them for the weekend! We went to a few of those this year, and they were such personal and intimate celebrations!
Wedding trend that will hopefully be out next year?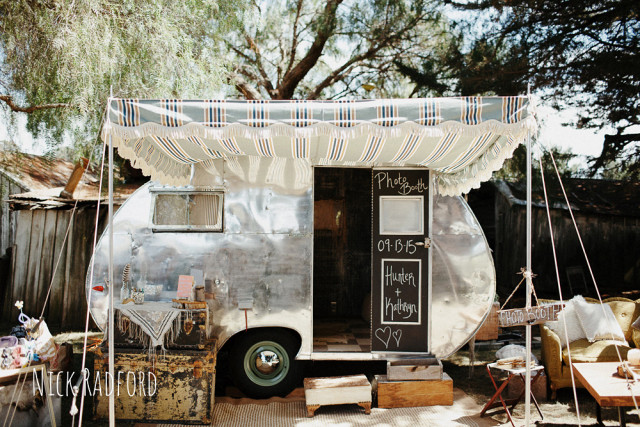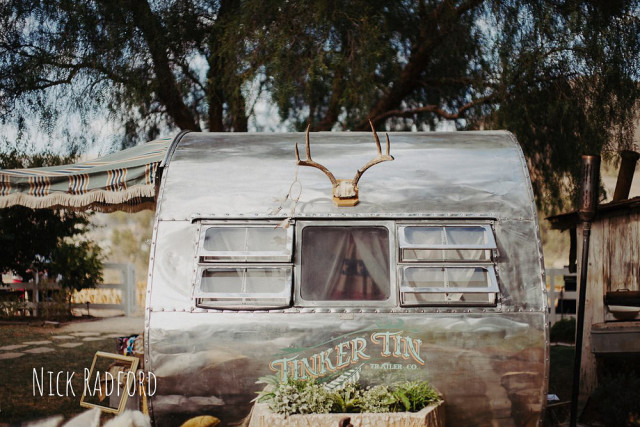 What's in the top 5 of your bucket list?
1.) Backpack the whole PCT from Mexico to Canada! That is at the top for sure!
2.) Become fluent in a 2nd language!
3.) Explore South America
4.) Build a few more cars.
5.) Have kids! A lot of them!
Where do you see yourself (or business) in the near future?
Hopefully in the near future, all our trailers will be restored, and we will move out of the barn and into a professional workshop and store front!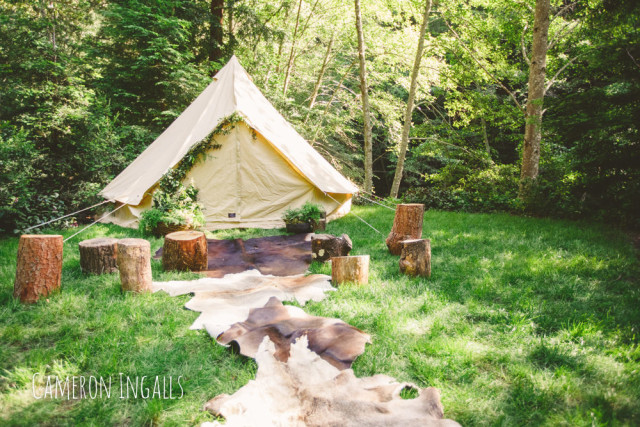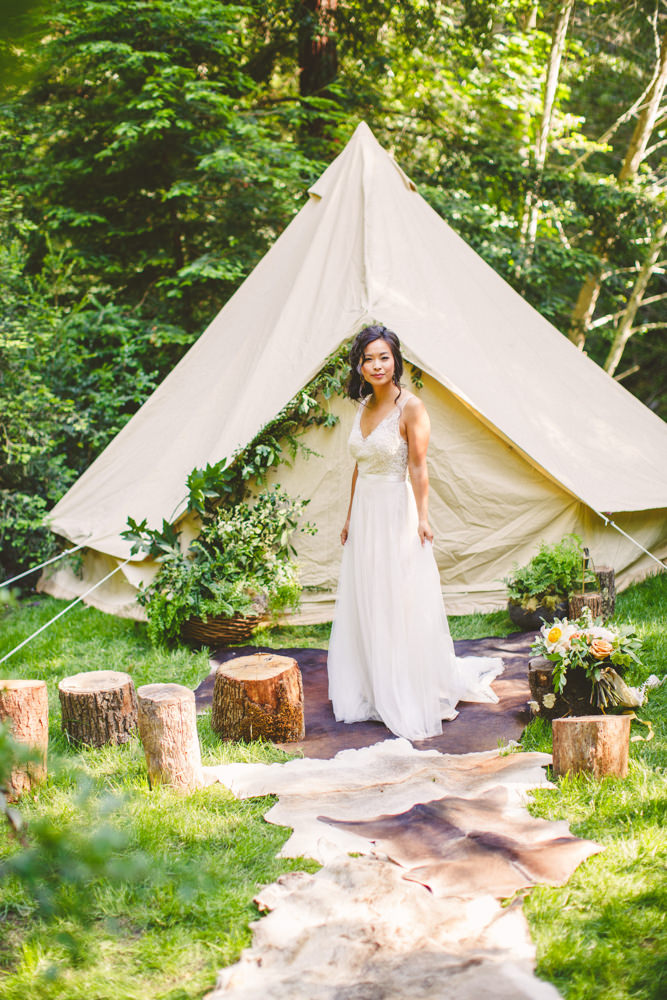 Anything else you want to say that we didn't ask?
We do Bachelorette parties to!! SO for the non-conventional Brides, that aren't going to Vegas .... we might be a fun alternative for them! Your clan of girls all bunking up in different vintage trailers anywhere you like!! We deliver and set up all the trailer/tipi on private property or a campground.. with fresh linens and towels, vintage awnings, cook wear, vintage chairs for around the fire etc. We can plan the Bachelorette from A-Z to depending on what the Bride loves to do! We can set up kayaking, surf lessons, hikes, a limo to pick the group up at the campground/property to go wine tasting or out to dinner, chefs cooking dinner over the campfire, massages on site, spray tans on site.. and the list goes on! Just a different option that not a lot of people know we do!