PHOTOGRAPHER | ARTIST INTERVIEW ///
When I started The Wedding Standard back in 2008 it was out of desire to promote other people; showcasing who they are and what makes them unique. Over the years I've posted a dozen interviews and since rebirthing this whole thing have almost posted another dozen! Along with the recent changes I've opened up a new category; photographers. It seems like a weird thing to promote competition, but I have the belief that every couple needs to find the right photographer and there are so many great ones! The Wedding Standard team have nudged me to do an interview myself, since now I'm now promoting photographers it makes sense I should be one of them. So, here I am. I'm the guy who wears my heart and my sleeve, will tell you exactly how I'm doing, and loves to encourage people maybe more than anything. Oh, and I have been obsessed with photographing weddings for the past decade. It feels like just yesterday that I was this dreamy 21 year old kid trying to make a name for himself. After 10 years of shooting hundreds of weddings all over California and the world, my dreams have grown too. I'm excited to use more of my various gifting to cultivate a community at The Wedding Standard and create a spectacular resource for couples in love!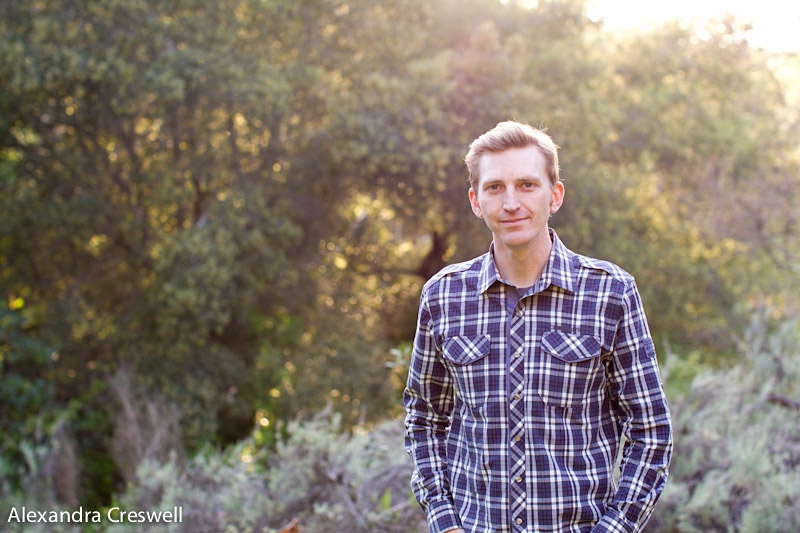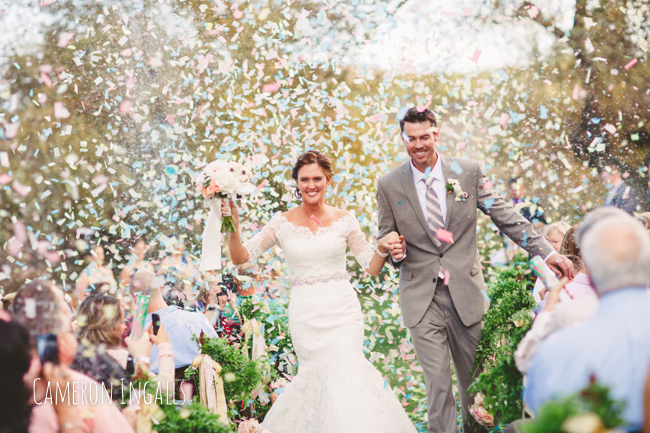 How did you get your start?
I fell in love with photography at age 15 while on a missions trip through Europe. I came home and inherited my grandfathers vintage camera and began photographing people any opportunity that came up. After a B&W photo class at college I learned that I had a natural eye for photography. It wasn't until years later that I shot a friends wedding as a favor and had a divine revelation that I was made to do this.
First (music) album you ever bought?
NKOTB (New Kids On The Block) Back in the first grade.
What or who continues to inspire you?
My couples. Their love, their chemistry, their stories. They are so unique that I position them in front of the lens as the creative fuel that keeps me inspired. I go into each shoot and wedding with nothing but love and an open mind. I wait and watch it all unfold and when the light, composition, and chemistry come together I get excited and inspired!
How do you normally begin your day?
Feeding my toddler breakfast. Eating granola or oatmeal and making myself an Americano. Road-biking some mornings. But always I seek to have my mind and heart refreshed by meditating on truth and love found through studying the bible and spending time talking with my creator.
Describe a pivotal moment that led you to be an artist.
After my college Photo 101 class my grandfather's camera began leaking light and it was deemed D.O.A. at the camera repair shop. I couldn't afford to buy another camera so I simply gave up photography as a hobby. Until that one day when I came home from work and discovered a brand new Canon Rebel on my kitchen table with a note that read, "God told me to buy this for you. Love Chris."
What is your favorite flower?
Tuberose. Because my wife swoons at the smell when I bring it home. It's like magic!
Favorite movie or documentary?
Eternal Sunshine of a Spotless Mind. And... 12 Monkeys.
Favorite part of a wedding?
When the father hands the bride off to her new husband. This is such a powerful moment that I have begun to understand more in my adult years. I always shoot from behind the bridesmaids and love to see the look on each persons's face; especially the groom!
What makes your business unique?
My eye. The way I see beauty and love around me. The ability I have to make people feel comfortable in front of my lens. The way that I incorporate nature and light into my images.
What is your ideal couple?
People who are SO IN LOVE with each other and... who also adore my style! Couples that get married outdoors and incorporate nature and light into their day. I love working with people with an eye for design and decor. When the elements used in the ceremony are unique, personal and beautiful; I'm truly inspired. Everyone gets married. But everyone shouldn't be doing or saying the same things in their ceremony. Couples need to infuse their essence into the details and ceremonies of the day; those are weddings to remember!
What do you enjoy doing on your day off?
Spending time with my best friends; my wife Anna and my son Asher! Also surfing, hiking, or bike riding and finishing it off with bottles of wine and a bon fire with friends.
What's your personal business philosophy?
Under promise and over deliver. Do everything in love and love everything I do. Take every opportunity to serve those around me.
Why do you do what you do?
Describe your first camera?
It was a 35mm SLR 1975 Contax RTS. It had been my Grandfathers. He used it to shoot landscapes and animals in nature. He traveled to the Sahara and Galapagos Islands shooting slide film. Funny thing is that he rarely photographed people and I rarely photograph nature without people.
Something that moved you deeply at a wedding or with a couple recently?
I shot a wedding where the bride was a dancer. She had choreographed a lovely ball room style father daughter dance to that country song, "I Loved Her First". I don't normally like country, actually I don't like it at all, but this song just gets me... And on the part at the end that goes
"And I prayed that she'd find you someday
But it's still hard to give her away
She turned away with her father's hand on her shoulder under her hand and they did this walk-move that they had done earlier only this time the father stopped and the bride kept walking. Right up to her groom who took over the dance as the father tipped his black cowboy hat and turned to walk off the dance floor. I was a blubbery mess for the next couple of songs; I had to hide my face behind my camera and keep shooting!
Making the cutest baby boy in all the land!
How do you sign off on your emails?
Much Love! Cameron Ingalls
If you had to move to a foreign country, which one?
Switzerland. I did my country report on it in grade school and loved the fact that they didn't have wars due to the Swiss alps. Growing up I always had a fear of war. And... they make great chocolate! I went there twice on Europe trips and it was by far my favorite country.
If you were an animal, what whould you be?
Golden Retriever. (I asked my wife. She says I'm a good friend, loyal, always there and I love frisbee.)
If you were in a band, what instrument would you play?
Acoustic Guitar. I've been in a few bands and wanted to be a rock star for a spell. But photography took over because I am not a musician by nature.
Cam. Camsauce. Cam the Man. Camshaft. Camerama. Camaron de Agua.
What's your favorite wedding food?
Salmon! I didn't know how good food could be until I began photographing weddings.
Wedding trend that you're loving right now?
Photobooths. I always try to sneak in them when the line has died down.
Wedding trend that will hopefully be out next year?
The bouquet and garter toss. It's always awkward for the "singles".
Read the book or watch the movie?
Movie. I only read business and inspirational books.
Favorite song on your iPod playlist?
"I've Got This Friend" by The Civil Wars
What's one of your favorite quotes?
"Dream a dream so impossible that it's doomed to failure unless God is in it."
I memorized this the summer I turned 16. My Photography business became that impossible dream 5 years later.
What chore do you absolutely HATE doing?
Shoveling animal feces. And... that's why we don't have any animals.
Falling rain on the roof at night.
What do you want to be when you grow up?
A wise old man. Someone who has inspired and encouraged countless people to live their dreams and walk out their calling in this fleeting life.
What would you name the autobiography of your life?
Fall in love with a moment.
What's the greatest gift you've ever given or received?
The gift of my potential. I can accomplish far more than I can imagine. I just need a little faith and a lotta courage to go along.
What do you miss most about being a kid?
What is something you learned in the last week?
That Swedish kids don't really eat candy until 'Candy Saturday' each week.
What question do you always ask the bride & groom?
What do you love about my photography? It helps me determine if they are just shopping for a photographer because everyone needs one, or if they get me.
Where do you see yourself or business in the near or distant future?
Shooting more and more beautiful in love people all over the world!