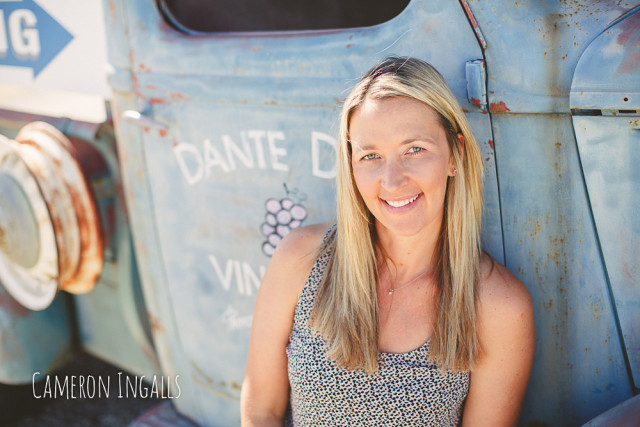 PLANNER | ARTIST INTERVIEW ///
Azurae is a no-nonsense-get-it-done kinda girl. She coordinates, directs traffic, keeps the party flowing with ease and is cool and collected through the heat of every wedding! When you book with Azurae you get all of her, not just a day of coordinator, but an ambassador for your wedding day. Her mission is to wrap her heart around all that you've been imagining and dreaming of for your party and bring it to life through her connections with other vendors and her exceptional service. If you're wondering what Ciel Bleu means in French - a quick google image search will get you nothing but Blue Skies accented by wispy white clouds. The picture of the perfect canopy stretching over your entire wedding, not just the day, but the planning process too; and that's what Azurae delivers. Get to know Azurae!
How did you get started doing what you do?
After I stopped taking photos and got busy in college with other projects I was approached by a few different friends who needed a coordinator for their weddings. I've always been the planner of my family and friends so it really just came naturally to me. Once I did the first couple and got comfortable with the process I was hooked!
Who or what continues to inspires you?
I love seeing what other creative people are doing- photographers, caterers, florists, other coordinators- it's so fun seeing the potential and being able to pull something tangible from my inspirations. The whole process is really fun and addicting!
What makes your business unique?
Ciel Bleu is unique because I focus on customizing my services toward what the clients actually need. I don't do day-of coordinating, I just don't believe in that term and try to make myself more accessible to my clients than expected. They are always pleasantly surprised to learn that I do not restrict my time spent with them.
How would you describe your ideal couple?
Fun, engaging, excited about the event and calm.
What's your business philosophy?
Be truthful, helpful and responsive!
Favorite part of a wedding?
The last couple minutes before the guests arrive-when the final details are being fussed over and there's butterflies in your stomach- I love that rush! I also love the first dance and the last dance of the night.
Why do you do what you do?
I love that every day is different, every wedding is different and each client values different parts of the process. My job is never stagnant or boring- there's definitely never a dull moment and that keeps me excited about the work I do.
What question do you always ask the Bride & Groom?
"What brings you to SLO County?" Since I grew up in this area I'm fascinated by the fact that our little country towns have turned into this wedding industry powerhouse. It's exciting and I love to hear stories about how clients from all over the world are discovering this little gem.
How do you normally begin your day?
It usually starts when I hear my son, Treyner, yelling "Mommy! I'm awake!" We have breakfast and coffee together and get our day started from there. I love being able to work from home and have these moments with him- they just don't stay little long enough!
What would you say is your greatest accomplishment?
Professionally I think my biggest accomplishment has been my ability to be my own boss, work from home and manage this growing business. Having my son, Treyner, almost 3 years ago and maintaining my 10-year marriage with Tommy are my best personal accomplishments.
What do you enjoy doing on your day off?
Sleeping in! I love my sleep but between work and raising a toddler it doesn't happen all that often- so a good, lazy morning is always a treat! We also love taking the family and our dogs to the beach or getting friends together for a brunch or BBQ. We love to entertain and never seem to sit still.
Tell us about your first job?
I think my first real, paying job was for the Paso Robles newspaper when I was in high school. For most of my teenage years I was paid to take photos; senior portraits, high school sporting events (hence the newspaper job) and even a few weddings! I really wanted to attend Brooks University in Santa Barbara but later shifted gears- that first job at the newspaper helped fuel my shutterbug fire for a while.
OK, tell us your Nickname(s)?
Az! My name is a definite challenge for most people when they first meet me. (Thanks Mom & Dad!) So whenever people have a hard time pronouncing it I always let them know it's ok to just call me Az- that's what my friends call me.
Tell us one thing few people know about you?
Even though I have spent most of my life in SLO County I was actually born in Napa. My parents just really loved their wine countries!
Wedding trend that you're loving right now?
One of my favorite trends right now are bigger Farmhouse tables and family style meals. I think weddings are way too rushed sometimes so having the chance to really interact with the people you are seated next to and savoring the meal is a special part of everyone's wedding experience.
Wedding trend that will hopefully be out next year?
The first look...I know a first look is sometimes helpful to save time but it always makes me sad when my clients miss out on that moment when you see each other for the first time, walking down the aisle. It's a moment you just can't re-create- so maybe someday the first look trend will phase itself out.
What do you miss most about being a kid?
Summer vacation! Wasn't that the best?
What's in the top 5 of your bucket list?
1. I'd love to go on a tasting tour through the Champagne region (I love bubbles!)
2. Stay a week at the Plaza Hotel, NYC- shop, eat and drink my way through New York
3. Take a cruise through the Greek Isles with a group of friends
4. Vacation in southern Italy
5. Get a private tour of the White House
6. Stand on the side line for a Superbowl
7. Sit court-side at a Lakers game
8. Go on tour with a cool country artist for a couple weeks
9. Sit front row at a Paris fashion week show
10. Go to a royal wedding
Oops did you say list 5?...there's so many things I want to do- it's hard to pick!
Where do you see yourself (or business) in the near future?
I'm excited to continually expand my reach outside of the SLO county area- I love working in Santa Barbara and hope to continue broadening my reach in California.
Anything else you want to say that we didn't ask?
A lot of people are curious about the name of the business...I chose Ciel Bleu because it translates to sky blue in French. My first name, Azurae, comes from the French word Azure, which means a shade of sky blue. Although it's not immediately obvious to most, this was a fun way to sprinkle a little bit of my identity into the business name.