"Luxury is

not a necessity

to me, but beautiful and good things are."

Anais Nin
These are a few of Carla Wingett's favorite words to live by in both her San Luis Obispo & Santa Barbara floral design company, Idlewild and her day-to-day life. Carla, owner and lead designer of Idlewild, has an eye for beautifully organic, unique and artistic florals and event designs. Carla comes from 10 years of garden design experience, a fine art background and a love of nature, and brought these passions together to become Idlewild. She fills each and every space she works on with unparalleled color, life and magic.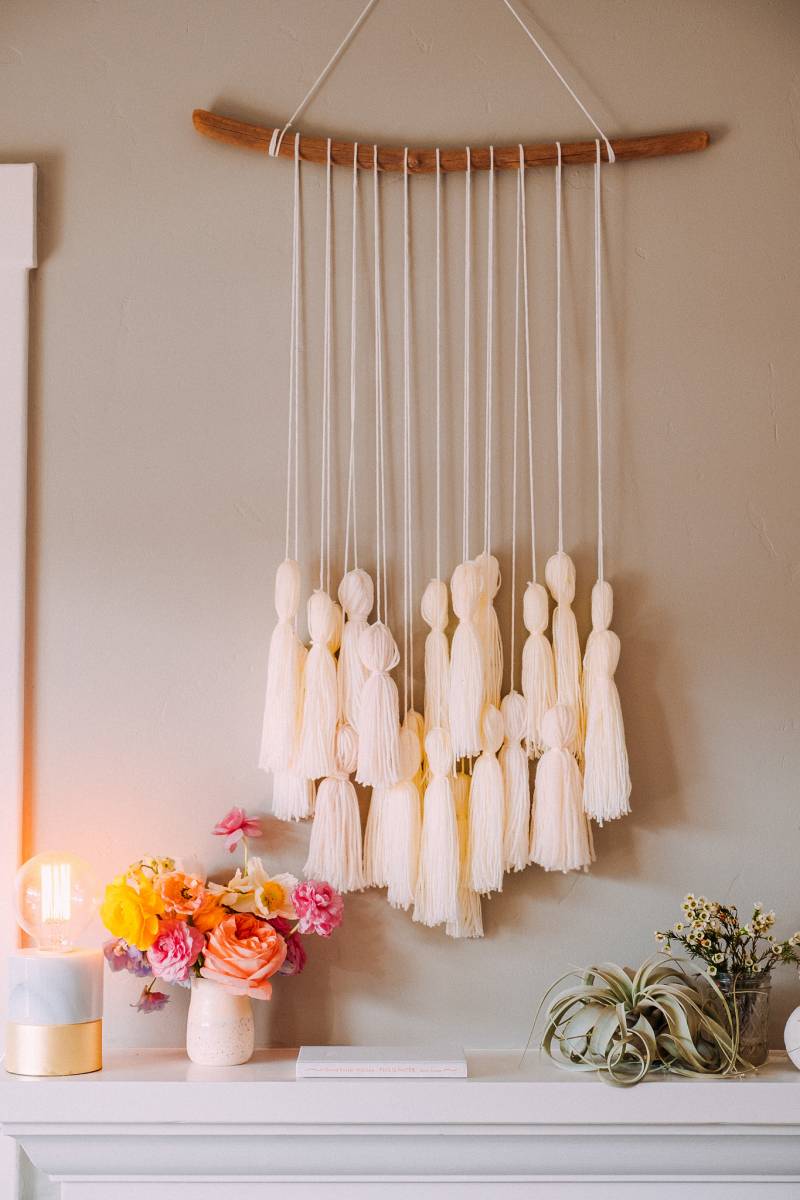 How did you get started doing what you do?
I started as a garden designer with a fine art background, and I wanted to be able to combine the two. Flowers have been a great way to bring my love of art, design & nature together. I worked in flower shops for about 6 years before deciding to create Idlewild on my own and focus on my favorite part of the work I do, weddings!
How would you describe your ideal couple?
One of my favorite parts about this work is the variety of personalities I get to work together with, which I try to reflect in my designs for them. The ideal couple has a strong vision and a willingness to let their vendors bring it to life.
What's your business philosophy?
I consider each design as a whole, and this starts with my first meeting with a client through to install. I've been making plant dyed linen napkins and runners to have something to go with the florals, I source containers from local ceramicists, and have wood boards and structures custom made, all to support this idea that everything needs to work together to create that magic feeling and cohesive look.
Why do you do what you do?
I get to combine my love of art, nature and community, all while working at a crazy pace to get it all together under a deadline, which might not sound like it but is so much fun!
Wedding trend that your loving right now?
Colored taper candles, maybe not a new idea but you can never have enough candle light and if they match the linens and flowers - magic!
Favorite quote?
'Luxury is not a necessity to me, but beautiful and good things are.' Anais Nin
Favorite part of a wedding?
When the Bride is getting ready with the love and support of all her girls, it's such an exciting and fun moment! I love walking into that space and handing her the Bridal bouquet for the first time.
What question do you always ask the Bride & Groom?
How did you decide on your wedding location? It's one of the most important elements and really sets the tone for the rest of the day, so I like to know just what about it made them feel like it would be the perfect setting for them.
Tell us about your first job?
I worked in a tiny coffee drive-thru in Seattle, it was an old one hour photo developer, only one person could fit inside and make lattes for commuters on their way to work.
What would you say is your greatest accomplishment?
Raising my daughter Harper to be a confidant, fun loving and expressive girl. Fingers crossed she wants to work with her mama putting flowers together one day!
What do you enjoy doing on your day off?
We keep pretty busy with 3 kids, at 6, 7 and 9 they never stop! So we're usually madly trying to keep them entertained at the beach, an outdoor concert, or some outdoor activity. If I can get an hour of yoga or reading a good book uninterrupted I'm happy!
OK, tell us your Nickname(s)?
Carlita, Car Car... it's hard to make a nickname out of the name Carla!
What makes your business unique?
I combine organic, minimal design with color theory, unique containers, and all of the other elements on a table to create a cohesive and artful design. These are the things that make an event or space feel like magic. I take this approach with every project, big or tiny, because I'm truly excited about making that unique artistic statement with everything I make.
What do you miss most about being a kid?
Road trips with only a folding paper map for directions.
Tell us one thing few people know about you?
I used to have a small farm, I grew enough produce to feed 10 families with a CSA box each week and supply a handful of restaurants, it was a good way to get experience in growing things.
Name and define one attribute that defines being a TWS member for you.
Love and Excellence are what TWS is built on and we want couples to know that we are artistic but also totally legit. The spirit of community is what it's all about for me, it's such a wonderful thing to know when you show up to a wedding that you're building it with a team you can trust and work together with to make that day perfect.
What's in the top 5 of your bucket list?
Live in a tropical jungle in Costa Rica, at least for a few months. Play in a band, with all ukuleles. Start a small flower farm. Open a coffee / flower shop and only play 90's hip hop there. Road trip like we used to when we were kids with the Family.
Where do you see yourself (or business) in the near future?
I'm working on building a line of containers, linens, and table decor to create a cohesive look. I'd like Idlewild to be a one-stop-shop for clients looking for an organic modern style, and to bring it all together with flowers.
Want to see more of Carla's work? Reach out to her at her TWS Profile! Her work has been featured in The New York Times, Sunset Magazine, 805 Living, Santa Barbara Magazine, Edible, Ruffled, and now The Wedding Standard.