Jennifer Hix |The Queen's Bees
Jennifer Hix is the Queen of the Bees. Don't let the business name fool you because she doesn't act like royalty but rather takes on the role of a servant. She along with her network of beauticians bring such a positive experience to the getting ready process that it can feel like a buzzing hive of happy activity. While one bridesmaid is getting the finishing touches of lip stick, the bride's mother is in rollers and the bride is getting her eyelashes applied; all by different artists. Jen coordinates almost 20 stylists and sends them out on any given Saturday to multiple locations serving dozens of women.
The fun part is that Jen got her chops doing hair & make up so it's not uncommon to find her right alongside her team making women even more pretty each weekend! She is personable, friendly, and so passionate about a woman's journey to becoming a bride. Jen deeply cares about helping each bride look and feel like the bride she has dreamed of becoming. Get to know Jen and her Bees!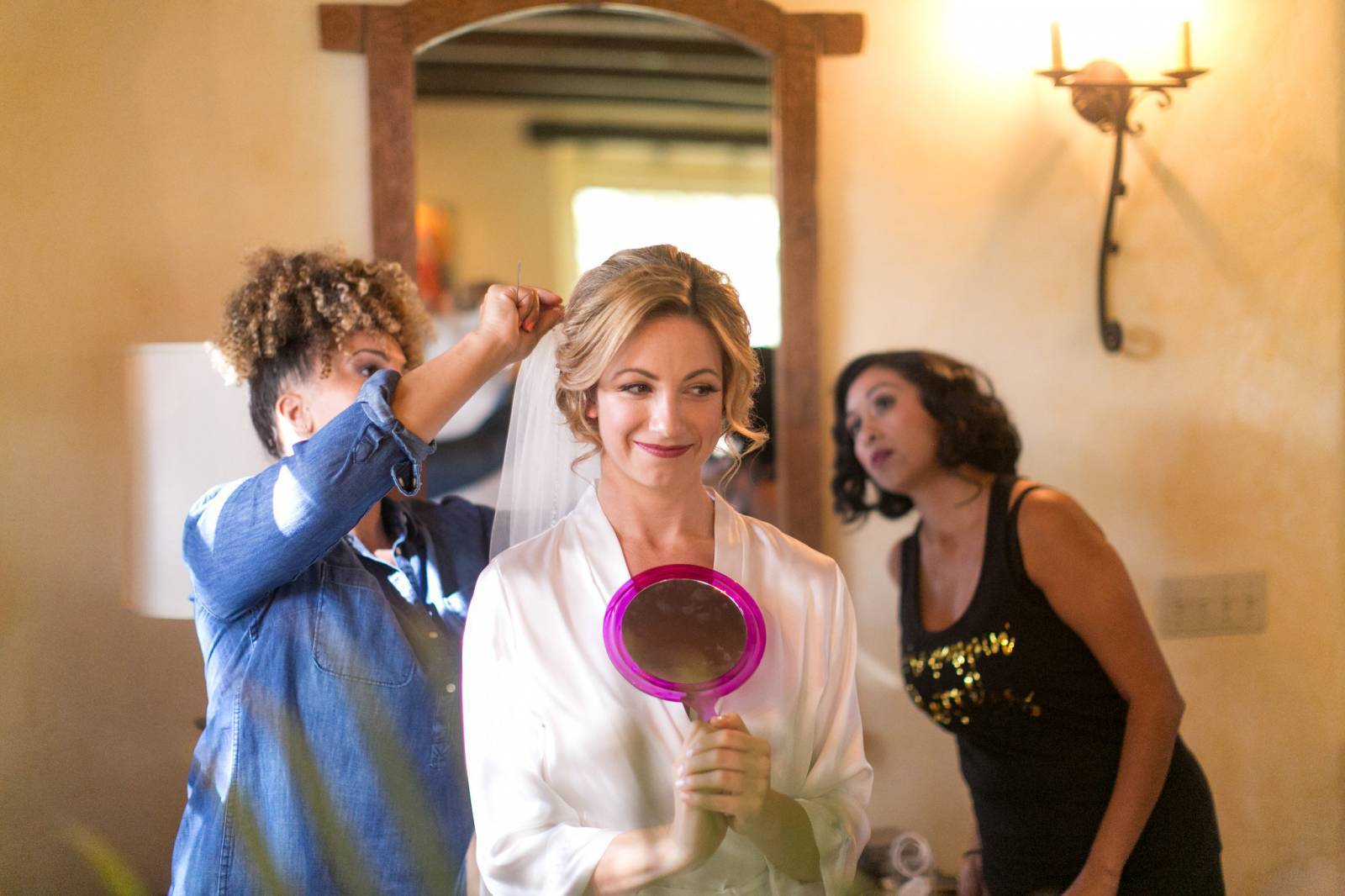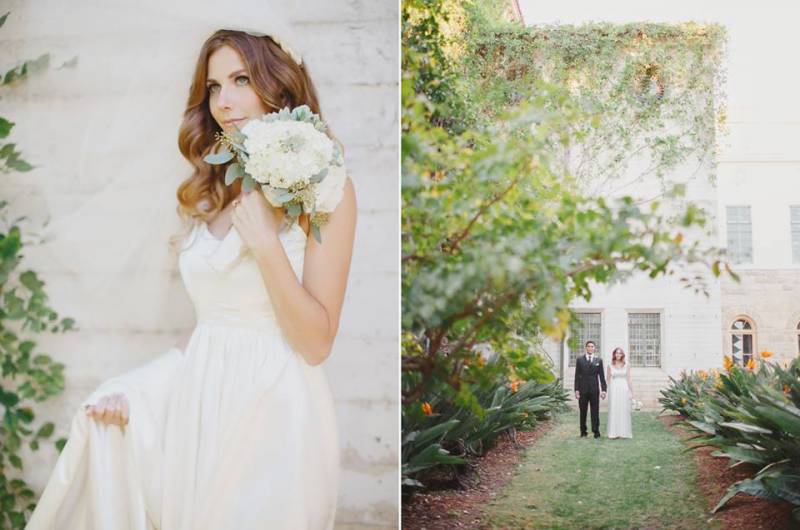 How did you get started doing what you do?
In high school I would get paid to do makeup on other kids for dances, pictures, performances. I honestly never thought it would lead to anything, just a fun hobby that I was pretty good at. After high school I worked at a salon, and one of the owners saw that I had potential and honestly kinda pushed me in that direction. Never looked back.
Who or what continues to inspires you?
All of my artists. I love getting to email, text, meet, and work with them. Seeing the beauty they create and the friendships between each other and our brides really keeps me going. I learn so much from them and constantly amazed at their talent.
What makes your business unique?
This is going to be kind of a funny answer, but I think it'll show my heart as to what makes us unique. A few years back I used to get really bummed that the makeup I applied would be washed off at the end of the night. I always wished it lasted longer. Then one day I was going through my grandma's old photos, I found one of my great-grandparents who have been gone for many years. I studied how they looked and where I came from. That day it dawned on me that what I did lasted for decades and decades. That one day they will have children, nieces, nephews, grandchildren, and even great-grandchildren that are going to find pictures of how they looked on their wedding day. Pictures that are part of their families history. That really moved me and showed me how important it is to match the best artist for our brides to bring to life their vision.
How would you describe your ideal couple?
I mainly correspond with the bride, so I'll describe her. I would say fun and joyful, with a general idea of what she wants and asks for suggestions when it comes to brow waxing, facials, and hair extensions. We have some crazy horror stories of our brides not letting us know they were going to go have waxing on their face for the first time a few days prior to the wedding and went into a random salon and they burned her face. Luckily we were able to cover it and you would have never guessed. But we would always love to direct you in those areas to keep that from ever happening again.
What's your business philosophy?
Keep brides happy, artists happy, that keeps me happy. Also transparency, I believe in being honest with our clients.
Favorite part of a wedding?
Oh gosh there are so many aspects. I love when the couple see's each other for the first time, but I also do love to shake my booty, so the dance parties are definitely another favorite. When the music starts, you'll find me dancing up a storm the whole night.
Why do you do what you do?
I love makeup. Beautiful makeup, flawless hair, weddings, and getting to hear how love is still alive every single weekend.
What question do you always ask the Bride & Groom?
How did you meet, and when did you know they were the one?
What would you say is your greatest accomplishment?
Pretty easy, owning The Queens Bees.
What do you enjoy doing on your day off?
Well I own a business and work from home so I don't really ever have a day off, haha. I love hanging with my friends and family, baking, traveling pretty much anywhere, going on walks while listening to music. I enjoy the simple things of just getting to unplug for a bit and take in the beauty and life happening around me.
Tell us about your first job?
Well besides babysitting and house cleaning, my first real job was PAC Sun. I worked there for 3 years during high school. It was actually pretty funny, because when I went to interview I wore a sweater, peasant skirt, natural makeup, and my hair very soft. My dad always told me dress for the job you want not the job you have, which basically meant you better show up looking professional. I was hired, and on my first day of work I came in wearing homemade skinny jeans, (this was before they sold them) a hoodie with band pins all over it, a fashion mullet, and tons of eyeshadow. She didn't even recognize me, haha.
OK, tell us your Nickname(s)?
Jenn, Hixie, Jenn Hixie glitter pixie, Toki doki hug me, Hixell pixell, jennder bender, bunny, predator, Jenny sunshine. One that my dad made up that he has been calling me my whole life, that I don't even begin to know how to spell, and the other is probably a little scandalous.
Tell us one thing few people know about you?
That I'm a goofball.
Where do you see yourself (or business) in the near future?
I would LOVE for us to travel to other states, and countries. That is something I'm looking into.
Wedding trend that your loving right now?
I love that the trend is that there are no rules. That your wedding should be a reflection of you and your love, and whatever that means!
What's in the top 5 of your bucket list?
1. Going to India for the celebration of Holi.
2. Cross Country road trip.
3. Taking my family on a big trip on me.
4. Participate in some sort of marathon.
5. Take a cruise around the World.
What do you miss most about being a kid?
How everything was magical and getting to play make believe.
Favorite quote?
So be sure when you step, Step with care and great tact. And remember that life's A Great Balancing Act. And will you succeed? Yes! You will, indeed! (98 and ¾ percent guaranteed) Kid, you'll move mountains! You're off to Great Places!Today is your day!Your mountain is waiting,So... get on your way!