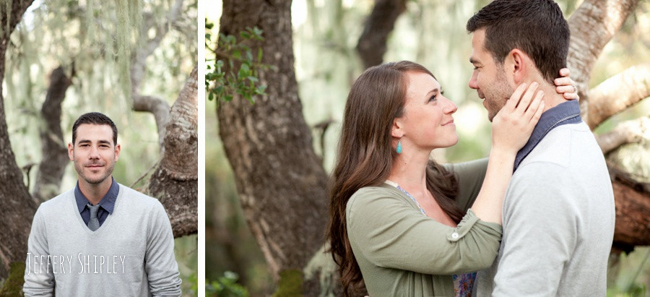 PHOTOGRAPHER | ARTIST INTERVIEW ///
Jay Winter is a man of outstanding character and impeccable style. This guy cares about his couples because he passionately values marriage and finds his motivation in the love stories that come for each story he captures. He strives for excellence in every shoot and every experience with the people he serves. He has a gift for putting couples at ease in front of the camera and creating an atmosphere of playfulness and honesty. Bonus points for being as tall as Treebeard (see question about nicknames below); he doesn't need a ladder to capture those great flattering angles. Jay is a top shelf photographer and it shows in his work! Get to know Jay...
How did you get started doing what you do?
I think that I have always had an artist's soul, but I fell in love with photography in high school. During this time my older brother had just graduated college studying photography and landed a long term subbing job as the photography teacher at my school! This naturally lead to sneaking in after hours for all-nighters in the dark room, learning everything I could, and trying to get that perfect print. I guess you could say this was the catalyst to growing my love and skill in the art, pursing it as a fine art for my collage major, and finally making it my career.
I decided to start my business in weddings, because who wouldn't want to photograph someone on one of the happiest days of their life?! I learned very quickly in photography that you can't fake a true emotion or a raw moment. On your wedding day, when you are looking at the person who makes you the happiest... That is a real emotion. And that is what I love to capture.
Who or what continues to inspires you?
The unique beauty of individuals, couples, and life in general. Wedding photography used to be viewed as a kind of dull or repetitive job. I get inspired every day to debunk that thought process and show that every wedding, every couple, every love is different and should be captured in a different way.
I love to see how couples interact with each other, and their loved ones. Is it fun, goofy, and wild, or a quiet appreciation of each other just enjoying being in one another's presence. Is it a black tie affair in San Francisco or a shoeless gathering on the beach. A cozy local party or family flying in from all over the world to celebrate.
Bottom line is that there is a unique beauty in every couple and how they choose to celebrate their love. Therefore... there is endless inspiration.
What makes your business unique?
My photography is the way I appreciate the feeling, the detail, the emotion, and the energy of a moment in time. I would say I have a clear gift to capture those moments for what they really were. Part of capturing that truth is the comfort level with my couples. I truly enjoy my couples, and have a very grounded personality and open heart. This has always led to a comfortable and fun environment for them and their loved ones, allowing for real emotions to shine through in the final imagery. I know it sounds clich , but I pride myself in customer service and giving my clients what they deserve. Top efforts and top quality, every time.
How would you describe your ideal couple?
Those who honestly respect one another, and those around them. They recognize that a wedding is not just a production, but a celebration of love and commitment. I love when couples truly make a wedding their own and am a sucker for a cozy environment and natural light. Lastly, and very important, I appreciate those couples who don't only love my work, but the experience of working together as well.
What's your business philosophy?
Our goal is to give both quality imagery and service that exceed your expectations, and to have a blast while doing so! To do this, I think it is so important to take the time to get to know who you are, have fun with you, and to make you comfortable, so that when the camera is there, we can capture true joy and true emotion.
In this day and age, so many things are built to be temporary and disposable. But I photograph with the vision to capture images that can be passed down from generation to generation. Wedding photography is an important investment on your wedding day, and I truly understand the responsibility I have when given the opportunity. Being chosen to capture your wedding is not only an honor for me, but something that is a true joy.
Favorite part of a wedding?
I have many parts that get me, but I usually get choked up with the father daughter dance. Fathers usually do their part and observe from the sidelines on wedding days, but there are a few amazing moments when they step in for something special. It is just a very beautiful moment when a mother or father gets that time to figuratively say goodbye to their child.
Why do you do what you do?
I believe that God created and blessed us with unique talents and gifts, and I feel inspired to use those to bless others. In this nature I have found my calling as a photographer.
What question do you always ask the Bride & Groom?
What are YOUR priorities on your wedding? What vision have you always had individually, and as a couple for your wedding day? Tell me what you like about my photography so that we can take all of these things, and integrate them into how we are going to uniquely capture your wedding day.
How do you normally begin your day?
I don't usually just pop right out of bed. I take a moment, enjoy the morning light and ask God what he has for me today. Then I usually trip over my fat cat as she tries to beat me to her food bowl, steep a large cup of loose leaf tea, cook up a nice breakfast, and sit down for a morning devotional. Kiss my wife, find some good music, and start work!
What would you say is your greatest accomplishment?
Getting my smokin' hot wife to marry me! Every artists needs a muse. She is my former daydream, turned to life.
What do you enjoy doing on your day off?
Things that usually involve the following:
1. Previously mentioned, smokin' hot wife.
2. Woodworking - haven't lost a finger yet!
3. Loose leaf tea... I might be addicted...
4. Cozy fires... Bonus if it's a rainy day!
5. Natural hot springs... Especially if you're skinny dipping
6. Skinny dipping ... Actually, anywhere
7. Creation - it's a gorgeous world!
8. Beautiful, moving imagery-of any kind!
9. Beach days - 83.5 degrees with a slight breeze.
10. Good music - Sigur Ros & Enya are on that list (don't judge me)
11. Beer brewing - no explanation needed.
12. Travel and Exploration - "Oh, the places you'll go!" -Dr. Seuss
Tell us about your first job?
HA! Passing out flyers with my twin sister on roller blades for my big brother's window washing business. I soon realized that a penny a flyer wasn't the greatest investment of my time. So I started washing window screens for my brother, and then ended up partnering with him for 6 years. I can wash a mean window!
OK, tell us your Nickname(s)?
My wife, however, has come up with many that amuse here, one being "Treebeard" from Lord of the Rings. It might of been because my above average height, my once bushy beard, or mellow temperament, but it started out as a joke and I'm pretty sure she subconsciously says it now.
Tell us one thing few people know about you?
I'm a pretty social guy, but once in a great while I like going to a movie by myself. I'll get a popcorn, and soda, and pick out the best seat in the house. A little extra treat is the matinee when you get the entire theater to yourself.
Wedding trend that your loving right now?
The lace tattoos are awesome. They add such a simple, elegant, and beautiful feel... and they are a really fun element to photograph.
Wedding trend that will hopefully be out next year?
Playing "Single Ladies" to call the girls out for the bouquet toss...
Too many good things mixed with indecisiveness makes it hard to pick favorites of anything. That's just me, not a quote.... but maybe it should be!
What do you miss most about being a kid?
The time to explore anything that interests you.
What's in the top 5 of your bucket list?
2. See the Northern Lights
3. Visit the long list of counties I haven't experience yet
4. Own a home with a magnificent wood burning fireplace
5. Do a cross-country RV trip with my wife and kids... well, my future kids...
Where do you see yourself (or business) in the near future?
Still rockin' it here in good ol' SLO town! I'd like to expand my business past photography services and mix it up by integrating some other creative talents I have, possibly through wood working and other mediums.
Anything else you want to say that we didn't ask?
No much else to add. There weren't really any questions about personal style. I guess I would like to portray that I actually majored in photography and and digital imagery. Because of this, my style has influences from my formal training in fine art, and I mix it up with a photojournalistic approach to catch those candid moments.