We love Sarah Ellefson's simplistic approach to her photography, along side her enthusiasm of seeing her couples happy and in love. Her bright smile says so much about who she is, she's playful, honest, and truly grateful for where she is in her career. Her craft has continued to evolve as her grit for working hard continues to increase. Keep reading to learn more about this Wedding Standard Artist.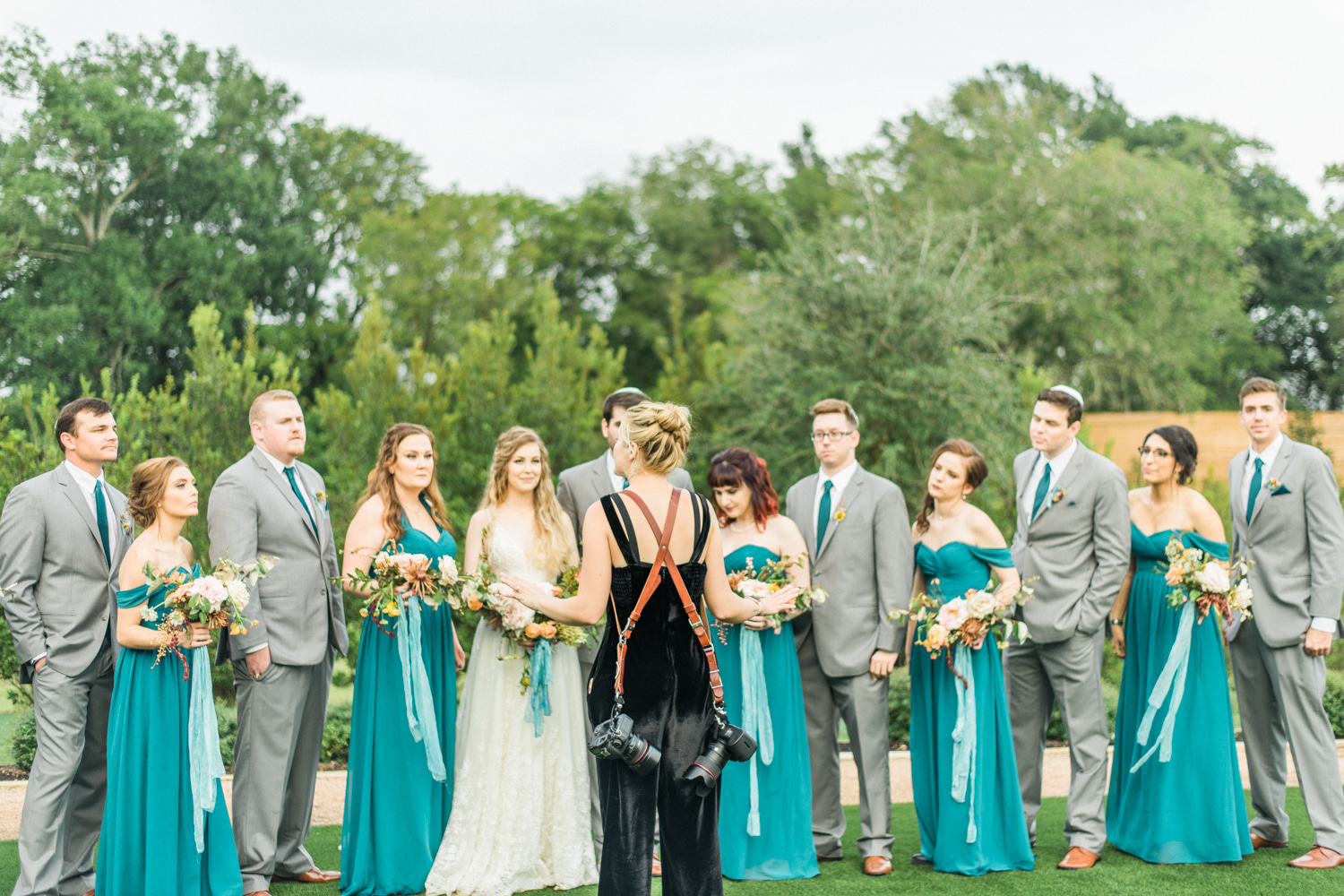 How did you get started doing what you do?
I got into the industry straight out of college with just one camera at a lot of grit. I have a few more cameras now but I still have that grit!
Who or what continues to inspires you?
This might sound weird but I'm SO inspired by live music. You feel all the feels in a concert and I'm always driven for people to feel all the feels when looking back at their wedding photos.
What makes your business unique?
I've shot a lot of wedding photos and I've seen a lot of wedding photos being in the industry. Operating with the motto, "love isn't boring, why should your photos be", I work extra hard for my clients to help them have an AMAZING wedding photography experience and capture photos that bring on the FEELS.
What's your business philosophy?
Love isn't boring, why should your photos be?
How would you describe your ideal couple?
They're a couple who is ditching any aspect of the typical wedding that feels boring and replacing it with something that's THEM. Perhaps it's a silent disco during the reception or it's a llama as a cocktail hour guest. Maybe they're sneaking a favorite line from The Office into the vows. Whatever it is, it's THEM and that's what matters.
Favorite part of a wedding?
The Father/Daughter dance, hands down.
What question do you always ask the Bride & Groom?
Describe your wedding vibe in a meme.
Wedding trend that you're loving right now?
Weird and unique wedding venues.
Wedding trend that will hopefully be out next year?
Burlap. We're not farmers, guys.
What would you say is your greatest accomplishment?
Learning how to make the best green chile enchiladas on the planet.
What do you enjoy doing on your day off?
When I'm not running my business, I probably have an entire container of Trader Joe's dark chocolate peanut butter cups in hand while I lay on the beach and tan my buns, speed reading a novel off the the latest NYT Best Seller List. I'm an avid hiker and hot yoga enthusiast, but honestly, that's primarily to counteract all the peanut butter cups that somehow find their way into my mouth.
Tell us about your first job?
I taught violin! Believe it or not, I'm also a classical violinist.
OK, tell us your Nickname(s)?
I actually don't have any but my little brothers call my husband the "Chris-in-law". How cute is that?! Hopefully the cuteness will distract from the fact that it's not MY nickname...
Tell us one thing few people know about you?
I can legitimately speed read.
Favorite quote?
"The real voyage of discovery consists not in seeking new landscapes but in having new eyes." - Marcel Proust
What do you miss most about being a kid?
Taking your pogo stick places and people thinking you're normal.
What's in the top 5 of your bucket list?
I just booked a destination wedding in Hawaii which was one of my biggest bucket list items! Aside from that, I want to learn how to dance the salsa, convince my husband we should make it our goal to buy a fixer upper and remodel it ourselves, and actually win an escape room. That's only four but I would feel really accomplished if this all happened.
Where do you see yourself (or business) in the near future?
Hopefully on a tropical beach being fanned with palms and being plied with drinks.