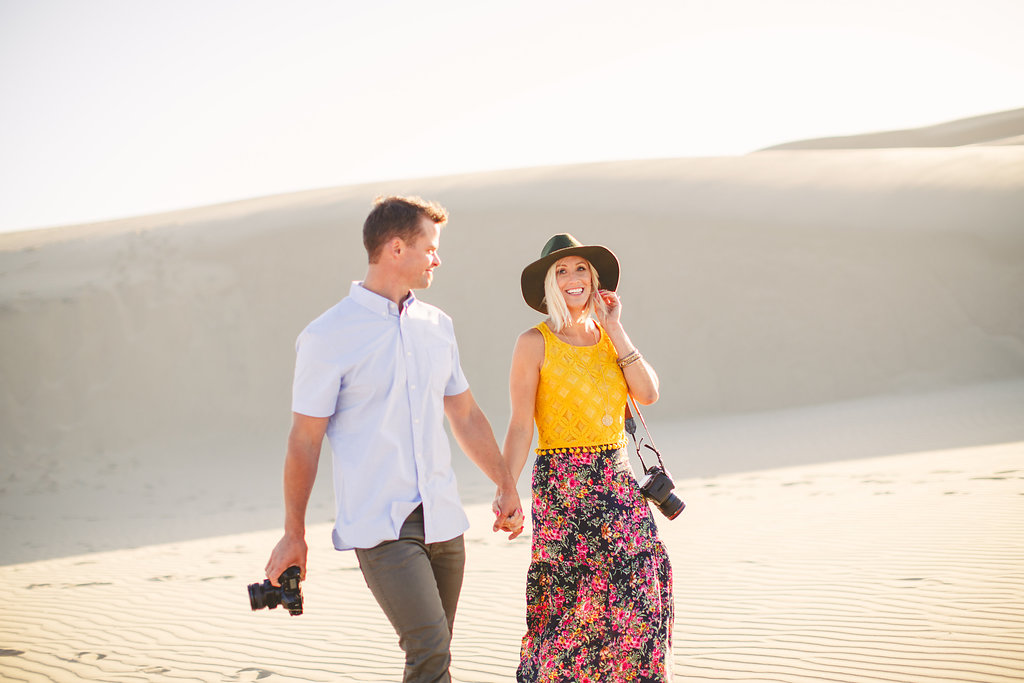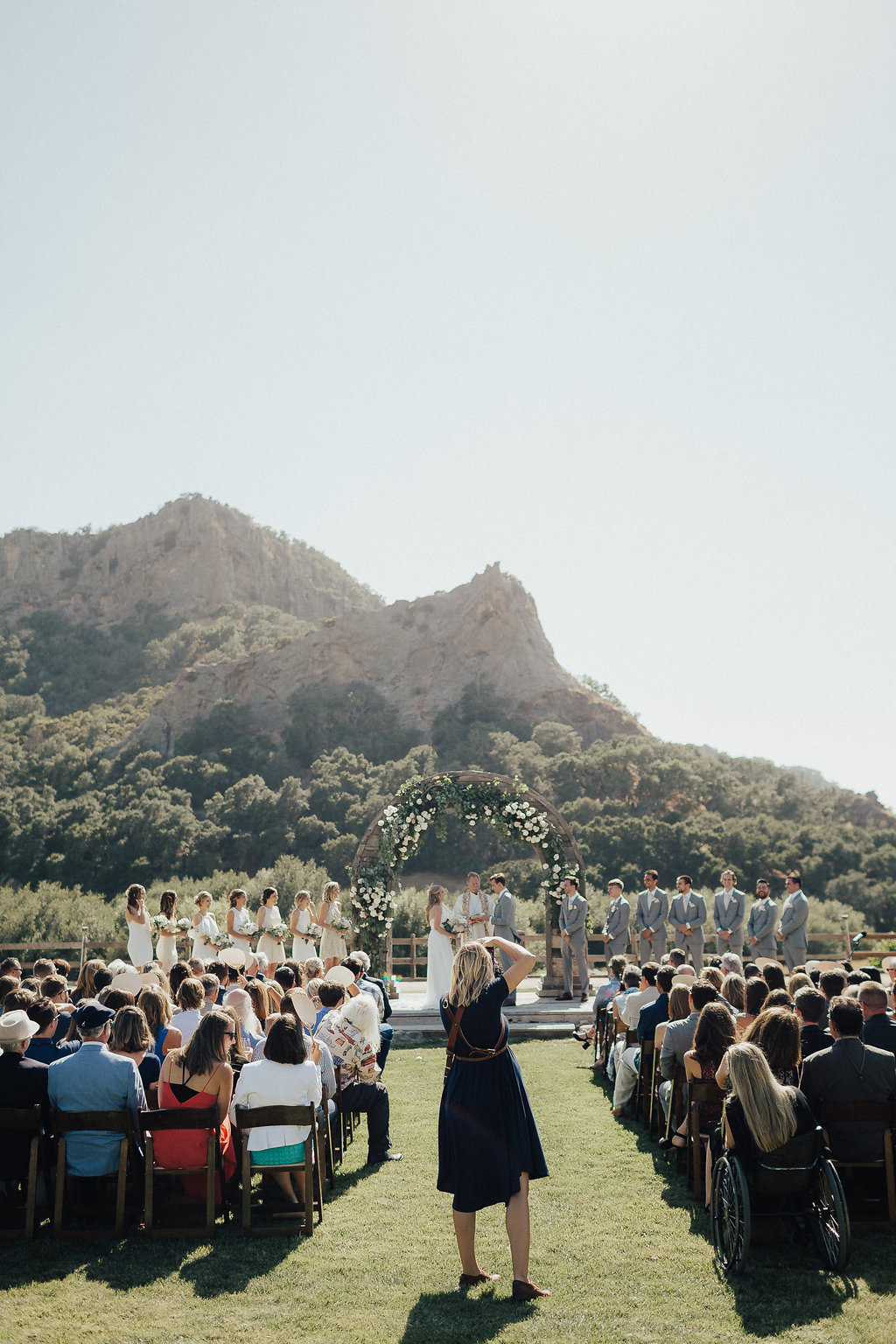 When the wedding day of a couple finally arrives, I think it might be just as exciting for them as it is for me! Okay, maybe it's a bit more exciting for them. But by that point, we have communicated so much, and I am just so happy for them that I can't wait to get there and to document all of the love and special moments!
Things really begin with that first email they send my way, asking if we are available and if they can get more info on packaging and pricing. From there, we create a unique relationship together; I love hearing their story of how they met, the proposal, what they dream of for their wedding day, and just getting to know them and who they are as
a couple!
Next comes their engagement session, which is my favorite. I love just getting to hang out with the two of them for a few hours, adventuring around, and really learning how they interact and just 'be' with each other.
After that, we keep in touch for the remaining months until the big day. I love social media - I can see new pictures of them and basically stalk their lives until I get to see them again! Around a month to a few weeks before the wedding day, we confirm the timeline, family portrait lists, and make sure all things are set! Then... it's wedding day!
Something special about Lindsey Gomes Photography, is that it is not just always me - I have an awesome permanent second shooter, my husband Trevor! We photograph every wedding together and we love it! As the photographers, things begin in the days leading up to the wedding itself.
We get our batteries charged, clean all of our lenses, get our memory cards ready, print out the timeline and any other information we need, and make sure our bags are packed and ready to go! The morning of, Trevor always makes us a big breakfast, we pack snacks and water, and we're off!
2:30pm: FIRST LOOK
A typical wedding day begins around 1:00pm. We arrive at the location and Trevor and I separate; I head to the bride and bridesmaids, and he heads to the groom and groomsmen to photograph getting ready images and detail shots. Around 2:00pm they have their first look. This has got to be one of my top favorite moments of a day! I love when a couple takes some time out to see each other, and just really soak in that they are about to get married! Plus, it allows us to get all wedding party images done pre-ceremony, which frees up a lot of the couple's time once the ceremony is finished.
3:20pm: WEDDING PARTY FORMALS
Once we finish the formal portraits of the wedding party, they hide away to prep for the ceremony. Meanwhile, we photograph the ceremony and reception details shots and prep for the ceremony ourselves!
4:30pm: POST-CEREMONY PHOTOS
The couple exchanges their vows, and is pronounced husband and wife! We immediately switch gears from photographing the ceremony, to capturing formal family portraits. Then, it's reception time!

7:45pm: SUNSET
Another one of my favorite times of the day is sunset portraits. I love getting to sneak the couple out to enjoy a bit of time together, away from everyone, to just soak in the fact that they just got married, and it's their wedding day.
9:00pm: GOODBYE
After hitting the dance floor and capturing some sweet moves, it's time to take off!