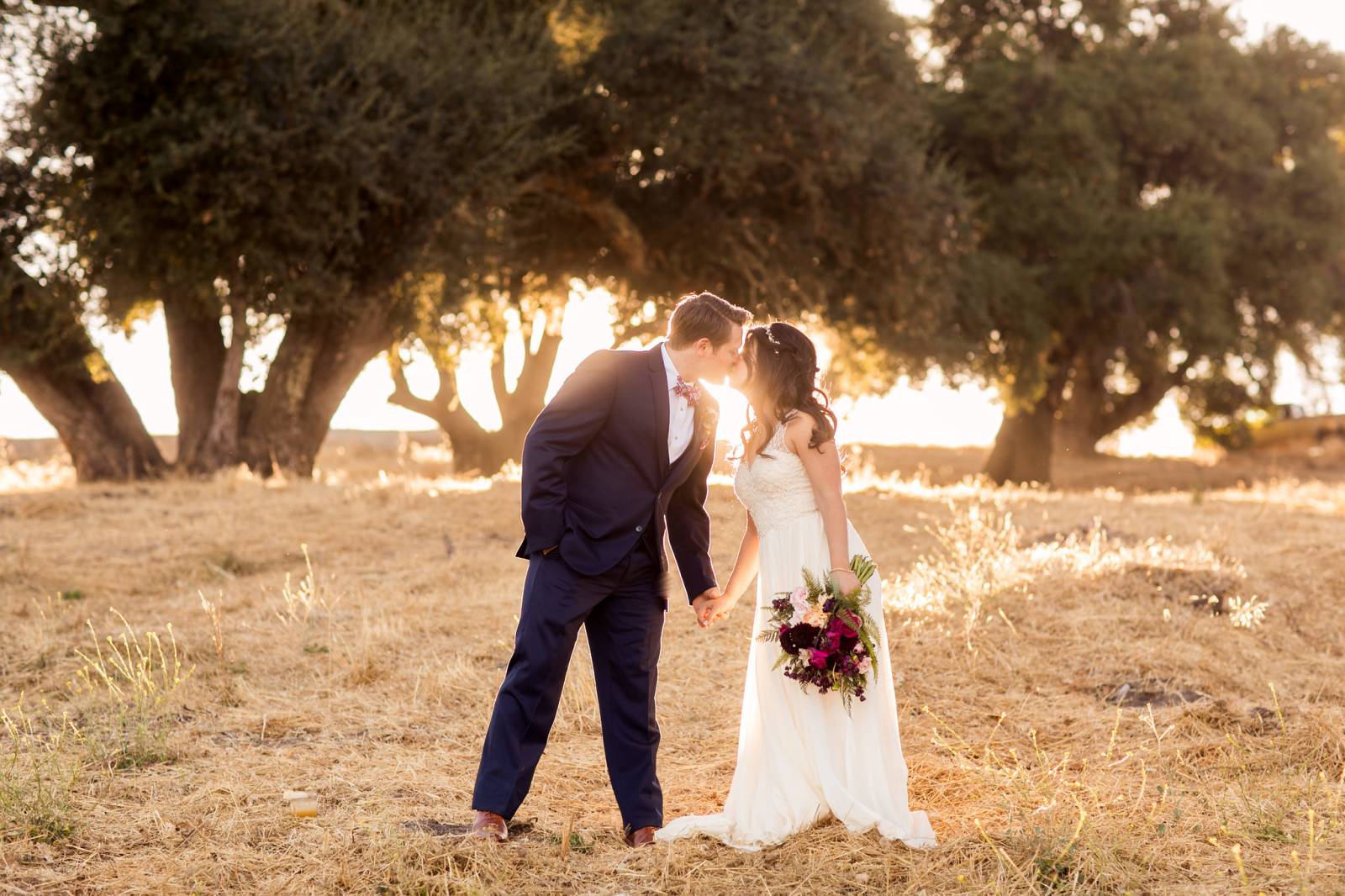 Marissa & Drew Johnson - Oyster Ridge Wedding / Santa Margarita, CA
1. Why did you choose to get married in SLO County?
"I went to school in SLO and fell in love with the area back then. When planning our wedding, we looked at venues from ballrooms in San Francisco to wineries in Napa to forests in the Santa Cruz mountains, but nothing felt special enough for our wedding venue until we started looking in SLO."
2. What was your experience like getting married there?
"I loved getting married in SLO because we could make a weekend adventure out of it but what really made it special was the vendor community. I loved having seamless connections between our vendors to make the whole weekend work perfectly. From having recommendations to just having the experience of working closely together. Having such a small and close vendor community made the whole experience wonderful and smooth."
Lena & Michael Mom - Peppertree Ranch Wedding / San Luis Obispo, CA
1. Why did you choose to get married in SLO County?
"We once spent a long weekend in SLO for an anniversary in February and absolutely fell in love with the whole area. From the beach to vineyards, to farm land and chic downtown vibes, It has everything you could ever want. We knew when we started looking at venues, SLO became the only option for us. After meeting all the wedding vendors in the area, it just sealed the deal, because every single person I talked to was amazingly sweet and talented. The vendors have such a strong support network with each other and it's amazing how they love working together. SLO is truly a hidden gem and we are so glad we didn't stay local in Napa or SF, as the experience would not have been as fantastic as it was."
2. What was your experience like getting married there?
"Knowing we wanted to get married on St. Patrick's Day, We knew anywhere we got married, the weather would be risky. We knew SLO would be a great option because of the amazing weather year round. Despite the rain and hail just prior to walking down the aisle (talk about an anxious bride) the clouds opened up and we had the most spectacular spring day with vibrate green hills and vineyards as our backdrop. The sun glistened off the hills and felt like we were right in Ireland! I will forever hold SLO as a special place in my heart and picking to get married there was without a doubt the best decision we made for our wedding (in addition to hiring our amazing photographer ;) - had to throw that in) . We still get told by our guests that it was hands down the most magical location for a wedding and I'm filled with so much happiness each time that happens!"
Lexi & Ryan Madsen - The Farm Winery / Paso Robles, CA
1. Why did you choose to get married in SLO County?
"Paso Robles is an area that we fell in love with years ago, after coming down each year to help with the wine harvest. The landscapes have always made us pause and appreciate our surroundings. The sight of weathered oaks draped with spanish moss amongst the golden hills is never something we tire of. It is a place with few pretenses, where people focus on doing what they do best."
2. What was your experience like getting married there?
"Getting married in Paso was such a magical experience. Our wedding took place on an untamed piece of land that, with tremendous help from our wedding coordinator (Nanci Bernard), turned into a jaw dropping background to a wonderful celebration. The night was filled with top of the line food (Trumpet Vine), gorgeous colors from the flowers (Flowers by Kim), and an incredible table and tent setting (Got You Cover'd and Taylor Rental). Our guests continuously rave about the amazing food, wine (The Farm Winery), and of course the never ending dance hit after hit (Epic Entertainment). Everyone we worked with was flexible, fun, and provided a class of service that made our guests feel like they were part of something truly memorable. Needless to say, it was the best night of our lives!"
Allie & Adam Mintz - Vintage Ranch Wedding / Paso Robles, CA
1. Why did you choose to get married in SLO County?
"We chose to get married in the Central Coast because it was a great midpoint between Los Angeles and San Francisco, where we're both from. Adam went to school in Santa Barbara so he was familiar with the area and suggested looking in Paso. When we visited we fell in love!"
2. What was your experience like getting married there?
"Our wedding planning process was really fun! Over our year and a half engagement we took a lot of weekend trips to Paso Robles and San Luis Obispo. From wine tasting, to getting to know all the local shops and restaurants, to meeting with our amazing vendors, it was a blast! When it came time for the wedding it felt like our second home. Also, the caliber of vendors in the area is incredible."