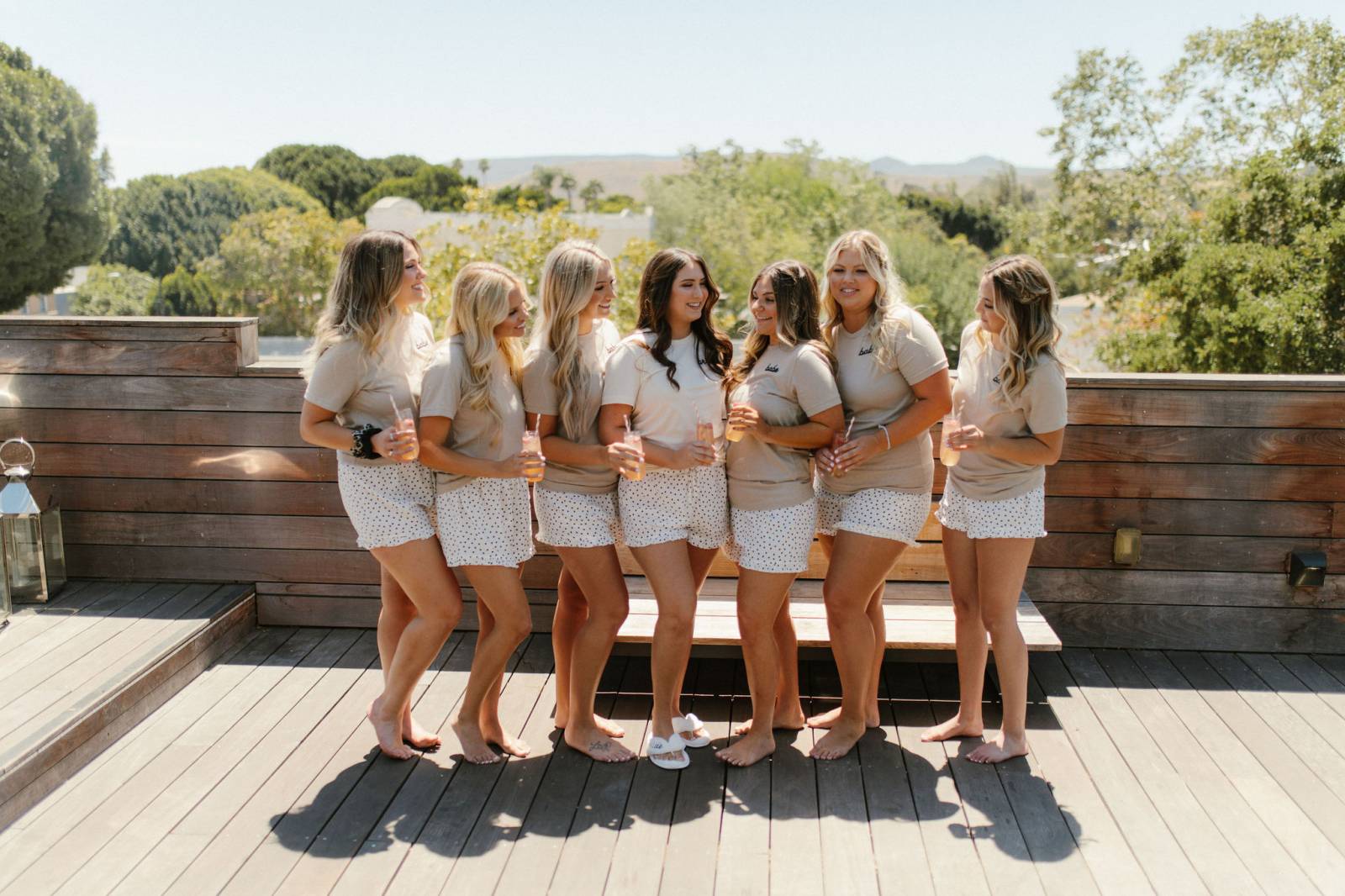 Wedding Inspiration
I've always wanted a classic, timeless, and romantic wedding. We strayed away from anything trending because we want to look back on our day and not regret going with anything that was too popular during that time! We also wanted everything to feel very intimate and personal. That's why The Penny was the perfect venue!


Colors and Theme

Our colors were mainly white with subtle tones of blush and toffee. I originally wanted all white but we decided to throw in some subtle color to tie in the red brick in The Penny. The blush and toffee roses complimented the venue perfectly.


Love Story
We both met working at the San Luis Obispo Country Club together in 2016! I was a waitress and Nick was the bartender. I know its such a cliche but I felt like it was love at first sight. Nick on the other hand took some time. In October of 2019 Nick had proposed to me at a cute gazebo over the ocean. He did it very bachelor style because it's one of my favorite shows. So he was waiting in the gazebo with a suit on, holding a single red rose and everything after that was an absolute blur. We quickly picked a date and started planning! We faced many roadblocks because we planned our wedding, like most others, in a pandemic. It was a true test for marriage in my opinion!
Memorable Moments
Seeing Nick for the first time as the church doors opened was hands down the most memorable moment of our day. In the video, you see him completely lose it when he sees me. Every girl dreams of her significant other crying when they see you but Nick went above and beyond. There was not a dry eye in that church. It really set the mood for the whole rest of the day and I felt so loved and adored!


The Details
Photography and florals were the most exciting! Our photographers were outstanding! They were so on top of it being everywhere and no where at all. They captured our day perfectly! The florals were also really important because my dress had delicate rose lace and I wanted our overall theme to be roses. Nikki and her team from Fluidbloom executed our vision perfectly! It is so hard to pick just 1 or 2 details because everything was so important. Nick and I both work in the events/hospitality industry so I think the biggest detail was that every vendor working our wedding loved and knew us on a personal level. It made the wedding day experience even more special.
What says timeless more than an antique car! Alex wanted to make sure she incorporated this beautiful restored Buick which was bought and rebuilt by her father as a wedding present for her mother at their wedding back in 1995. It was a special moment for Alex and her father drove up to San Luis Obispo venue Mission San Luis Obispo de Tolosa for her wedding ceremony in this vehicle, just 26 years after it was gifted to her mom.