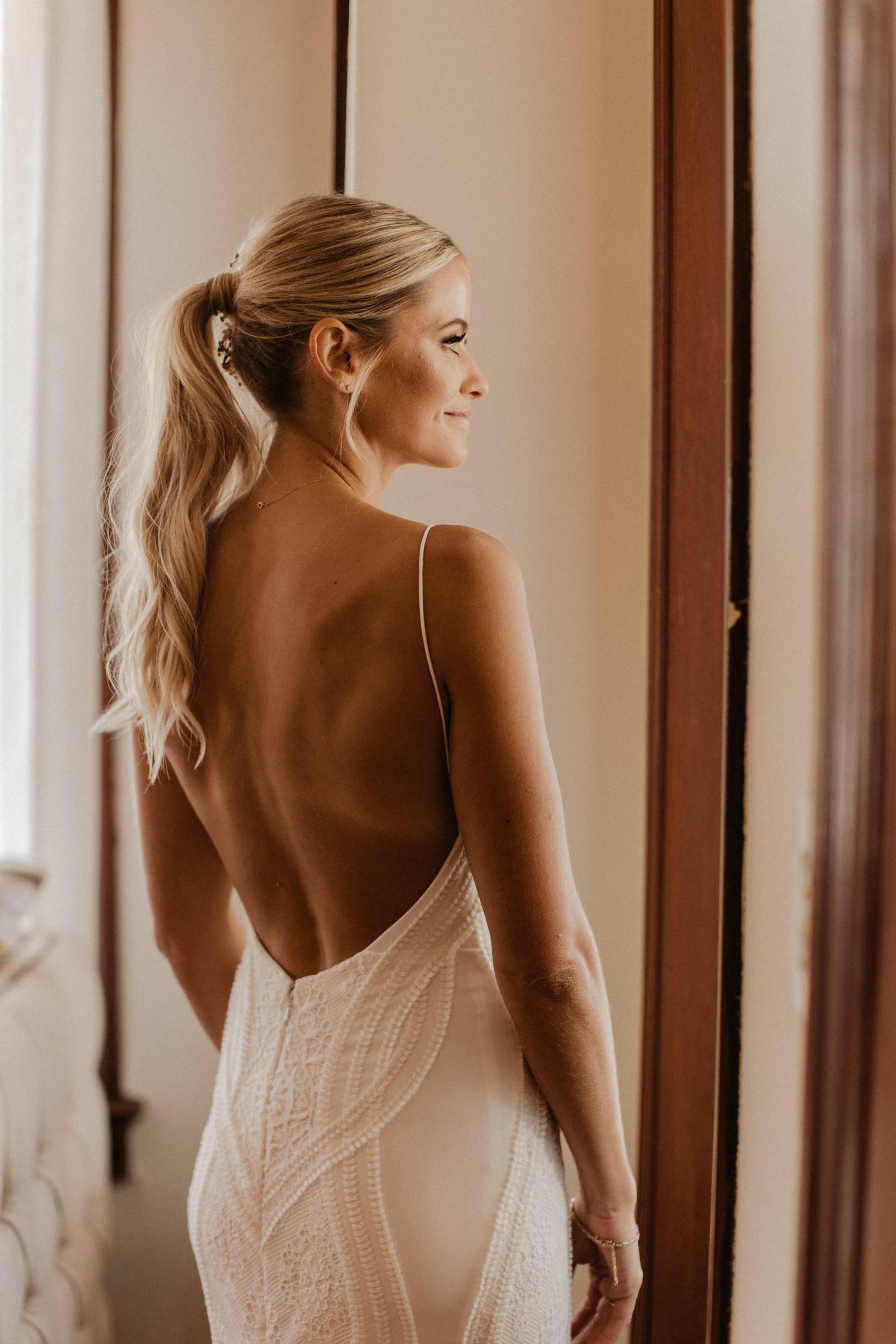 Tell us about your wedding inspiration.
I wanted our wedding to be romantic, modern, and bohemian. I wanted a lot of neutral colors with pops of dusty rose. Santa Margarita in the Spring time is so green and beautiful all on its own so I wanted to make sure that we didn't take away from that, but add to it!
Tell us about some of your favorite details!
We had Dan from Come Alive Entertainment perform acoustic songs at the cocktail hour. I love his laid back vibe and soulful voice!
We had Matt's youth pastor Jeff marry us. It was so special because he has watched Matt grow up since he was a little kid and knows him and his family so well. Since he has met me he has truly dedicated a lot of time to get to know me and also mine and Matt's relationship.
At our ceremony we had a chair dedicated to my Dad who passed away in 2016. It was decorated with a sign and his favorite jean jacket he always wore. It was so special.
How did your love story begin?
We met through mutual friends, a few people I went to college with and few people Matt knew from his home town. After meeting each other countless times and Matt trying to ask me out a few times (failed attempts - haha) we finally started dating at the beginning of 2015. On one of the dates the topic of skydiving came up, and of course I wanted to seem like a cool/ adventurous girl so I told Matt, "Oh ya I have always wanted to skydive I would totally go." After only a couple short months of dating he gifted me a skydiving adventure for my birthday. I was so terrified, but it's honestly one our best memories.
The conditions of our relationship were not always easy but Matt and I remained solid through it all. I moved back home to help/ be with my family when my dad was sick for about 6 months, a year into our relationship. He supported me, came to visit, and stuck by my side through it all even though the relationship was still somewhat new. Matt quit his job to pursue fire full time and went to a fire academy which was 10 hour days 5 days a week. We spent a lot of time apart but in the end made us stronger. Once Matt got into the Long Beach Fire Department we took the leap of faith and moved in together in Manhattan Beach. It was the best decision we have ever made, and haven't looked back since. We love the beach life, enjoy surfing together, and all of the amazing friends we have met since
What are some of your most memorable moments?
Definitely the dance party! All of our friends and family really turned it up! I think we were all ready to party, dance, and have fun since it had been so long because of Covid. Another was when Matt, myself, Josie and our videographer went to take sunset photos. It was such a beautiful night and nice to have some alone time with my new husband. We were smiling and laughing the whole time