Brittany and Aaron's fall wedding in Santa Barbara was anything but typical! With the help of Santa Barbara wedding planner Tyler Speier Events, this wedding was full of rich color, love & laughter!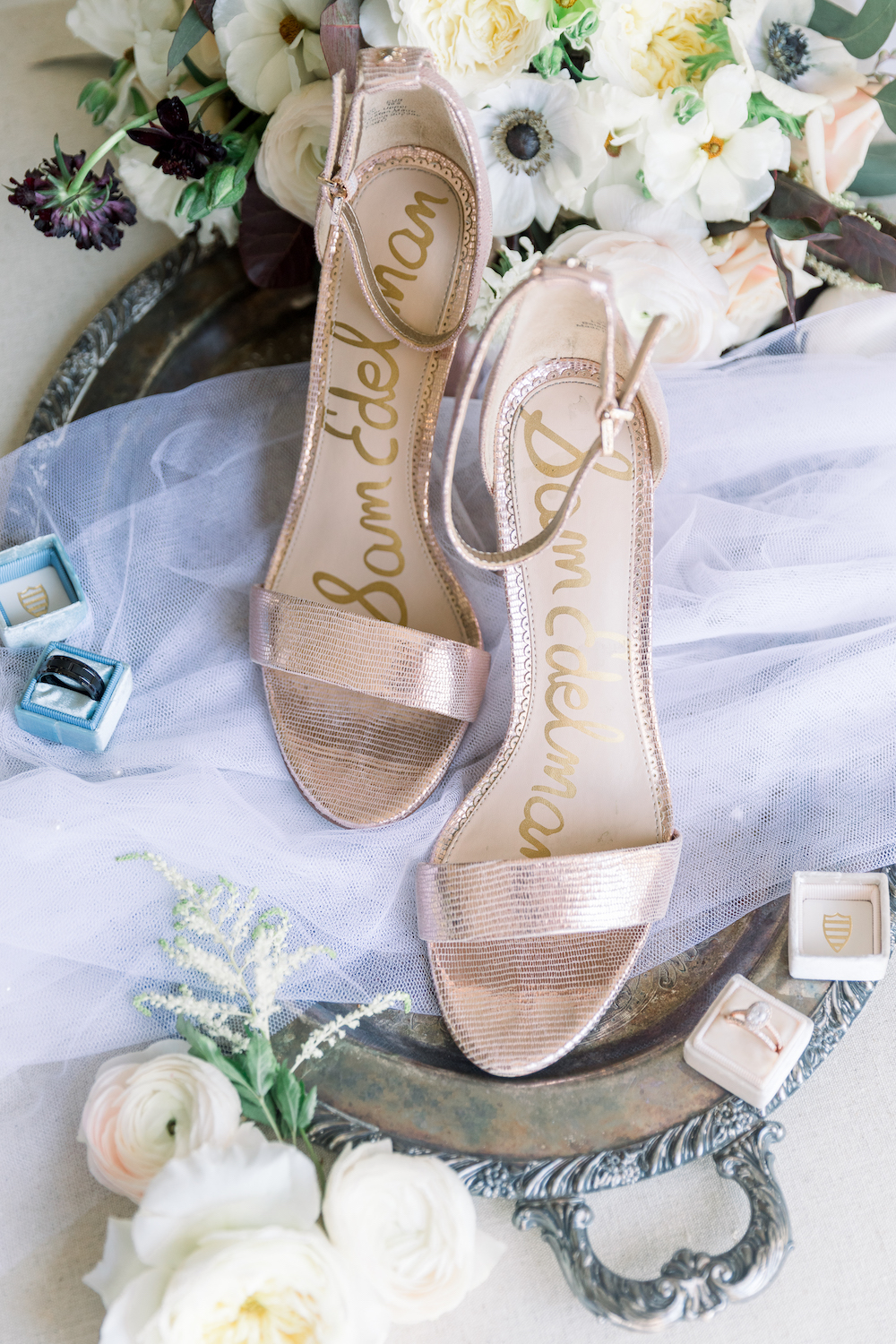 As one who contributed to the design what was your inspiration?

Santa Barbara wedding planner Tyler Speier:
"My two favorite elements of the day were the ceremony arch - a natural wood, four-post statement piece with abundant florals (but still minimalist and not overdone), and a "crawling" arrangement of flowers behind the sweetheart table."
Santa Barbara wedding planner Tyler Speier:
"The wedding ceremony took place on a bluff overlooking the ocean. Me and my team crated a floral arch as the main focal. It had olive branches, dahlias, garden roses, smokebush, carnations, ranunculus, and eucalyptus. We made it asymmetrical and simple as we didn't want to take away from the dramatic ocean view."
Santa Barbara wedding planner Tyler Speier:
"Fun fact: the arrangement behind the sweetheart table was a last-minute add-on. I was feeling inspired and creative about an hour before the guests were invited in to dinner, so I called my team to come in and we created this stunning reception focal-piece. This is one of the main reasons I recommend couples hire a designer rather than just a planner or florist...as a designer, we don't just bring an itemized list of items that you've ordered. We actually design the space, making sure all of the details are cohesive, well thought-out, and intentional. And sometimes, that means adding on new items as the celebration is coming together or adding/removing design elements as we go to ensure the space is cohesive and beautiful. Adding the statement piece behind the sweetheart table is definitely one of my favorite memories of our 2019 season - and one of my favorite elements of this wedding!"