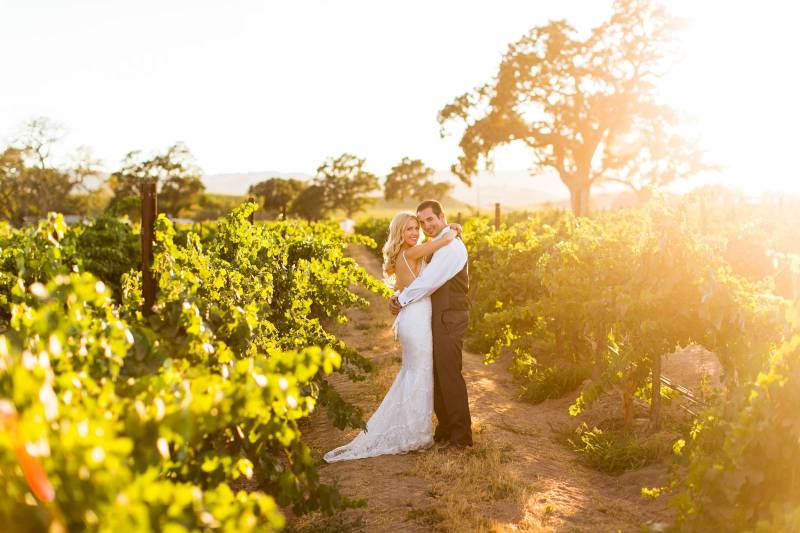 Kaitlyn & Joe were married in the sprawling oak peppered hill of Paso Robles Wine Country at Cali Paso Winery. Danae Grace played a big roll in making the day beautiful and joyful and flawless. She commented about the style of the wedding, "Designing and planning this wedding was a dream. Kaitlyn wanted to incorporate jewel tones but with a bohemian flair. We worked with some fabulous vendors including, Katie Noonan Designs for the flowers, and we all made this happen! One of the biggest compliments we get, is when our clients 100% trust us and allow us to design and pull together their vision for them. The wedding was a fun celebration with so much energy!"
Looking to connect with the perfect artist for your wedding day? Check out our Central Coast wedding vendor directory.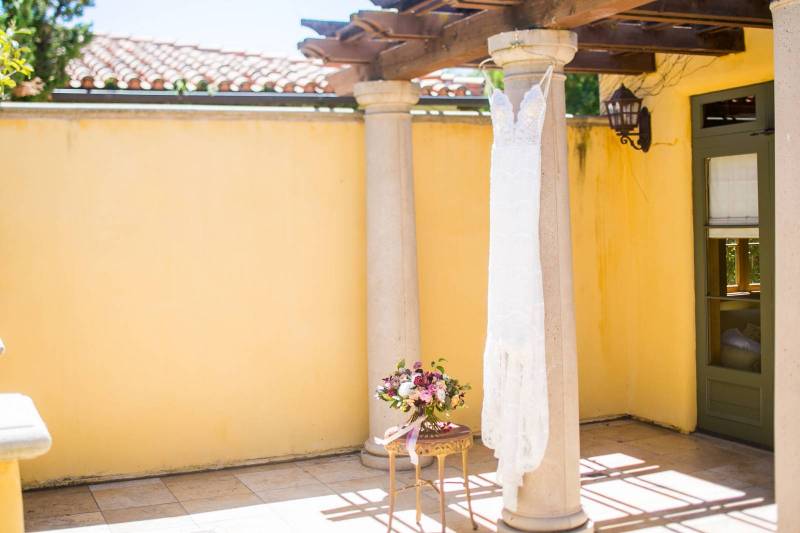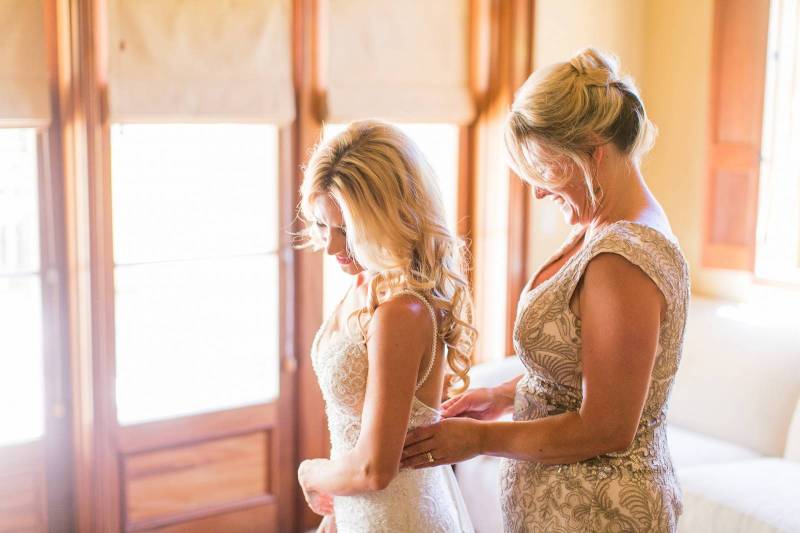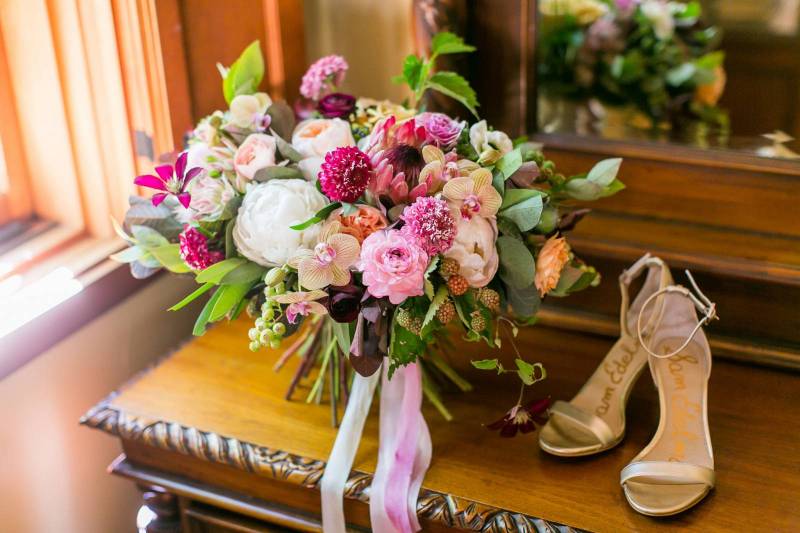 GIRL MEETS BOY!
Joe and I have known each other since junior high, but didn't start dating until after we got out of high school. We had been together for about five years when we found out we were expecting! At our gender reveal party, we had made fortune cookies for our family to open to reveal the gender of our son- everyone's fortune said "it's a boy!" When I opened my fortune cookie- I found an engagement ring!


THE DETAILS
The flowers- oh, I could go on for days about the flowers! I wanted the flowers to be big, loose and wild with lots of variety and texture. Our florist, Katie, was a rockstar and completely nailed it!
RADDEST WEDDING VENDORS
First off, Danae Grace Events went above and beyond to ensure we had a beautiful and seamless wedding day. I can honestly say I had a stress free wedding day because of her and her team! Our photographer, Cameron, was such a joy to work with. He is incredibly kind, efficient and made us feel comfortable in front of the camera. Our florist, Katie from Noonan's Wine Country Designs, was just all around amazing! Our DJ, Beau from Kramer Events, played such a great variety and really understood our taste in music. He kept the party going until the very end! Rhyan Townsend did my hair and make up- I loved it. There were a lot of happy tears that day and my make up didn't budge a bit!
WEDDING PLANNING INSPIRATION
We didn't have one theme exactly, but we drew inspiration from many places. Joe and I wanted our wedding to look beautiful, but most of all feel relaxed and fun. We told our wedding planner our vision and let her run with it! She incorporated a mix of old world, bohemian, and modern details to keep everything polished and fresh.
ADVICE FOR NEWBIE BRIDES
Make a list of priorities and focus on those- leave the rest to the professionals. Don't stress yourself out on the little details that won't make a difference to you on your special day. As long as you keep an open line of communication with your vendors, you have nothing to worry about.
So relax and enjoy this exciting time in your life!
MEMORABLE MOMENTS
I would have to say it was an extra special moment for me when my dad walked me down the aisle- he was so proud and excited for our big day. Another fun moment for Joe and I was sneaking away to take golden hour photos. By that time, any wedding day jitters we had were gone- so we were really able to relax and enjoy some time alone. I feel those photos really captured how we felt that day- sheer bliss!
Oh and I can't forget reception- what a fun party! Everyone danced- even people who don't normally dance were busting a move!