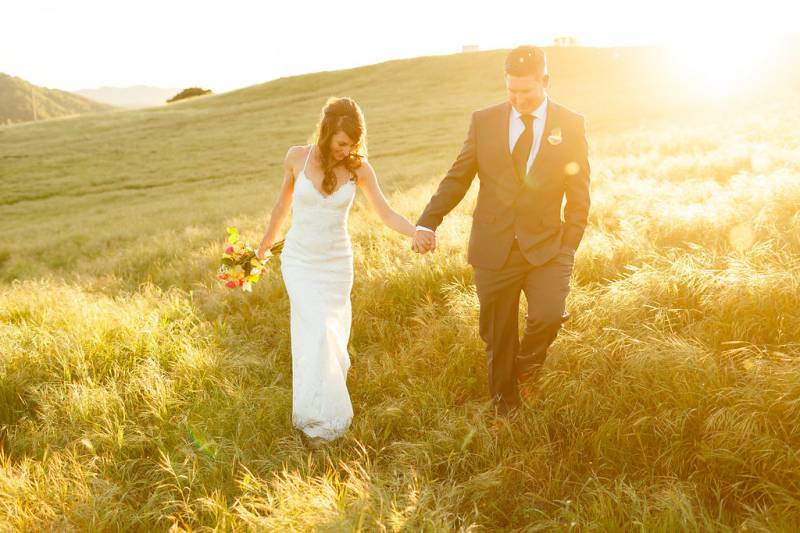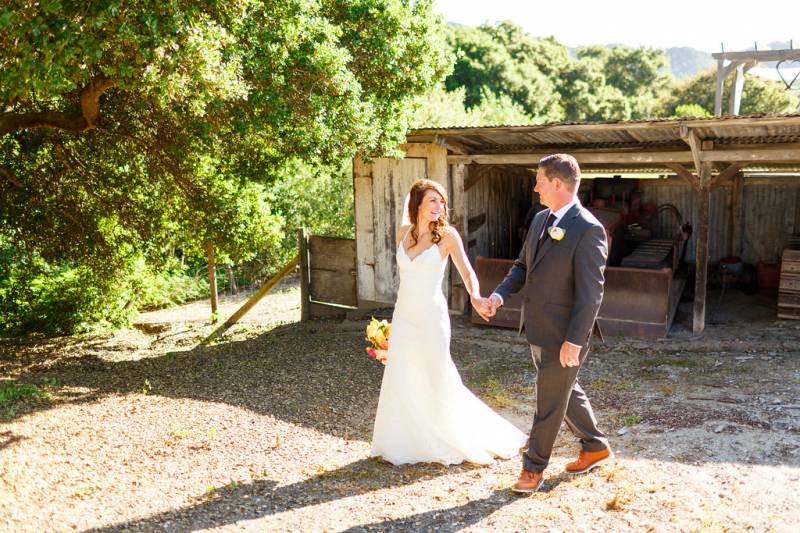 Can you describe the couple's vision for this wedding?
Words from the photographer, Megan of Mason and Megan Photography: "Ali and Andy really wanted a fun, colorful, and creative wedding. Once they decided to hire Something Ridiculous to entertain their guests during cocktail hour, they continued with the circus theme."
As one who contributed to the design what was your inspiration?
Ali's close friend, Jenna, has worked in the wedding industry so she helped coordinate the overall inspiration.
How did you utilize your skills and experience to make your bride's vision come to life?
As photographers, we focused on story telling. Ali and Andy are all about their friends and the fun to be had, so we shot to really share the joy of friends together.
Describe 1 or 2 details (about the wedding) that you were the most excited about.
Something Ridiculous cocktail entertainment, sunset photos in the green hills, and colorful details.
Tell us about 1 or 2 memorable moments (from the wedding day) that stick out to you.
Walking through the green hills during sunset, the band, and just the overall fun the people had at the wedding. It felt almost more like a great party than a formal wedding, so I really enjoyed that aspect.