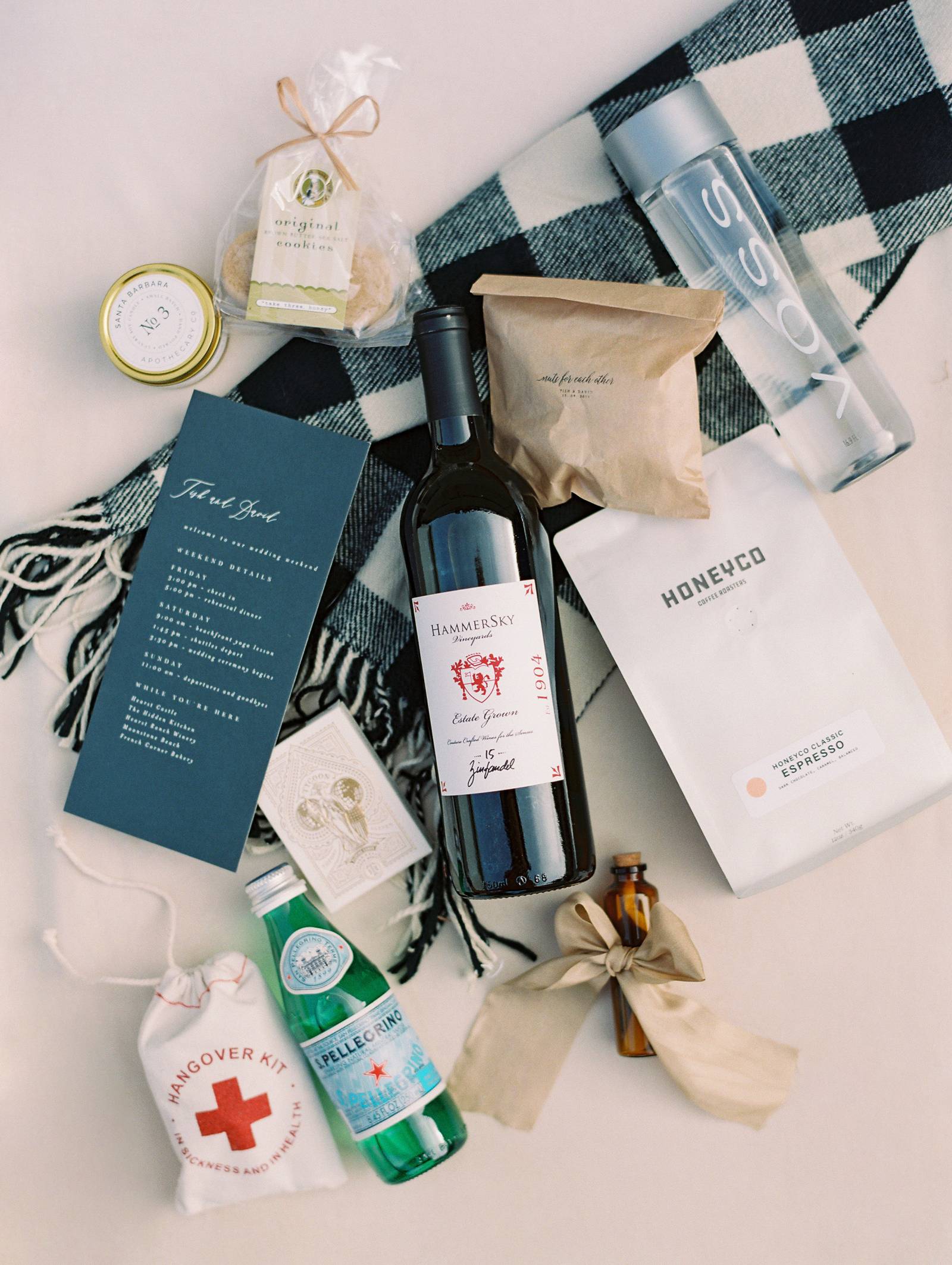 Perfectly curated bags and baskets are the perfect way to welcome guests to your wedding weekend and set the mood for an amazing getaway! Read on for tips to creating and assembling an unforgettable welcome.
Keep It Local: Allow your guests to get a taste of the local area with local treats and keepsakes. San Luis Obispo wedding guests can enjoy local wine, coffee beans, and so many other surprises found in local downtown shops.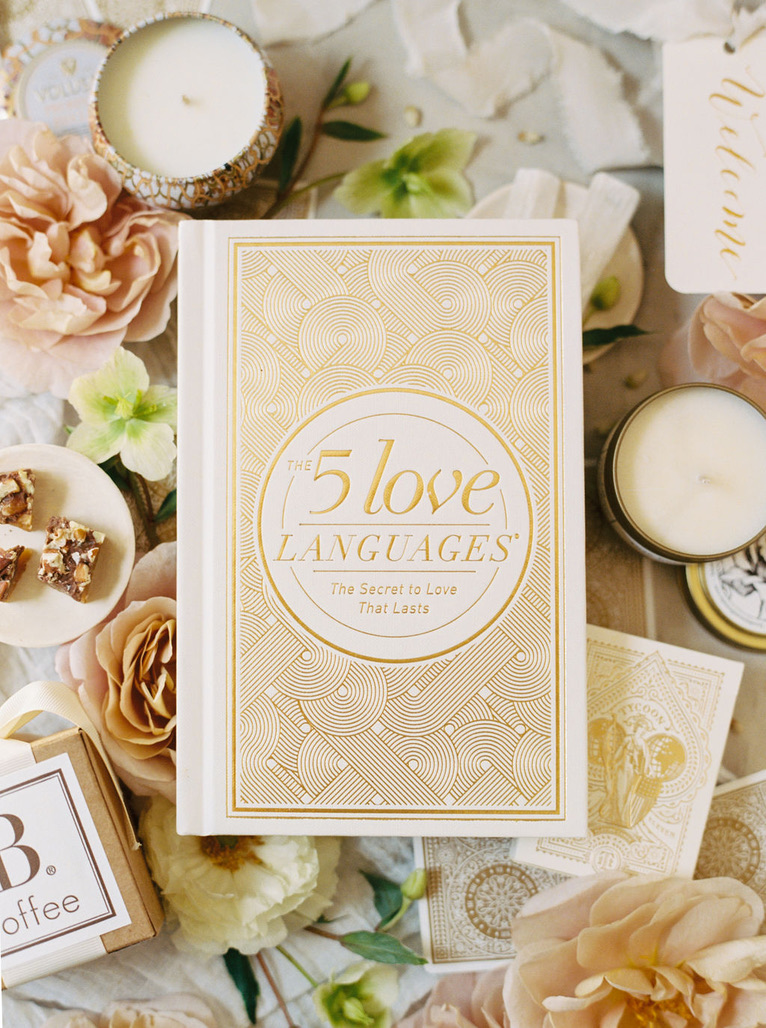 Keep it Fun: Wedding guests love to be entertained! Consider including games, books, or even a fun scavenger hunt around the area! Be sure to keep all of the items in the same color tone, so they look beautiful upon opening and always remind the guests of your amazing wedding weekend!
Bridal Party: Be sure to give your bridal party something special on wedding morning show them how grateful you are for their support leading up to your big day. Treat your bridesmaids to a curated box full of relaxing spa inspired items, or wedding related keepsakes.