Looking to replace your wedding guest book with fun and creative alternatives! We absolutely adore these 7 unique alternatives that gives your guest a more meaningful experience than just a signature. Keep scrolling for more wonderful keepsake ideas!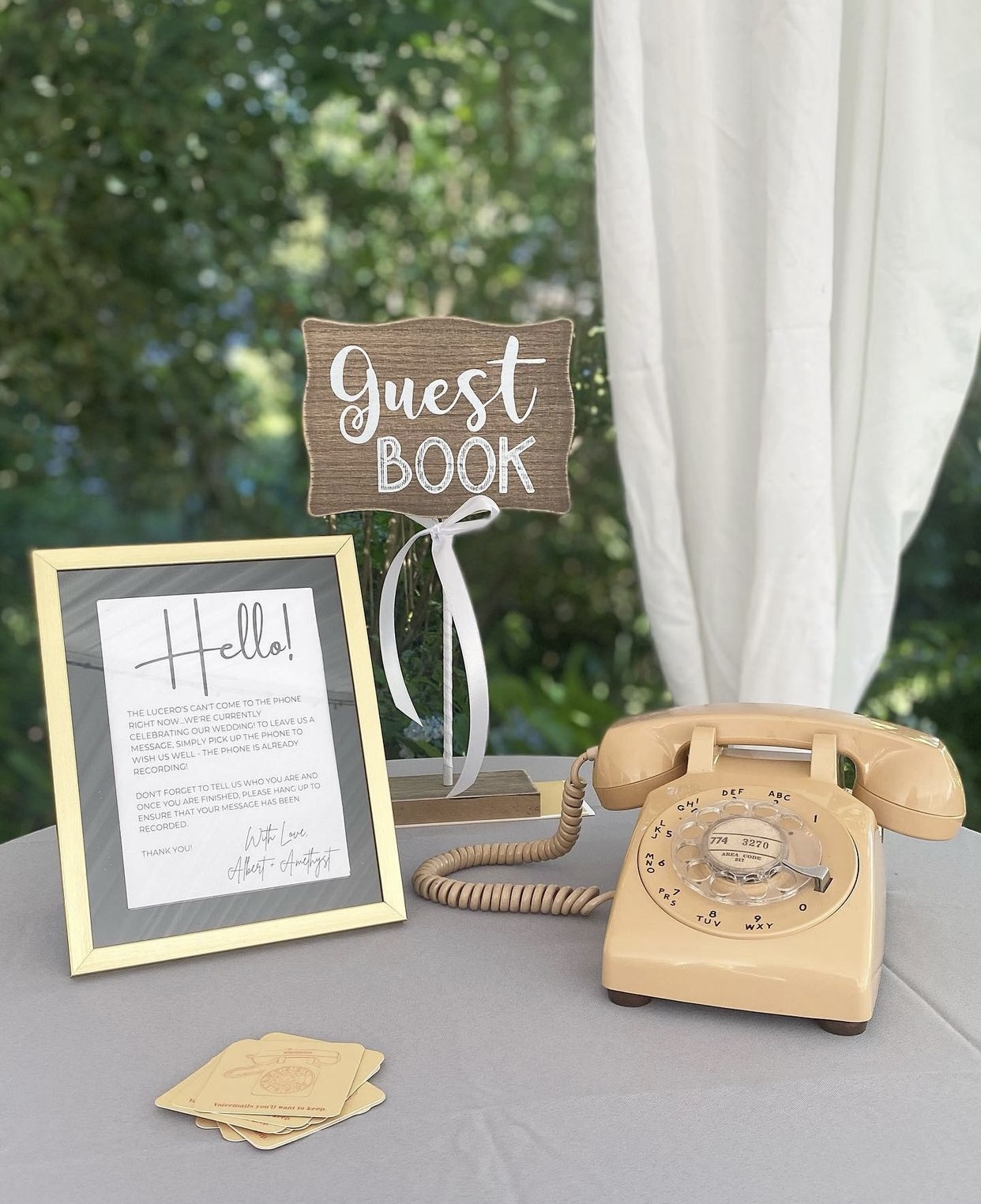 Voicemail Audios
Share a fun personalized messaged to the groom and bride!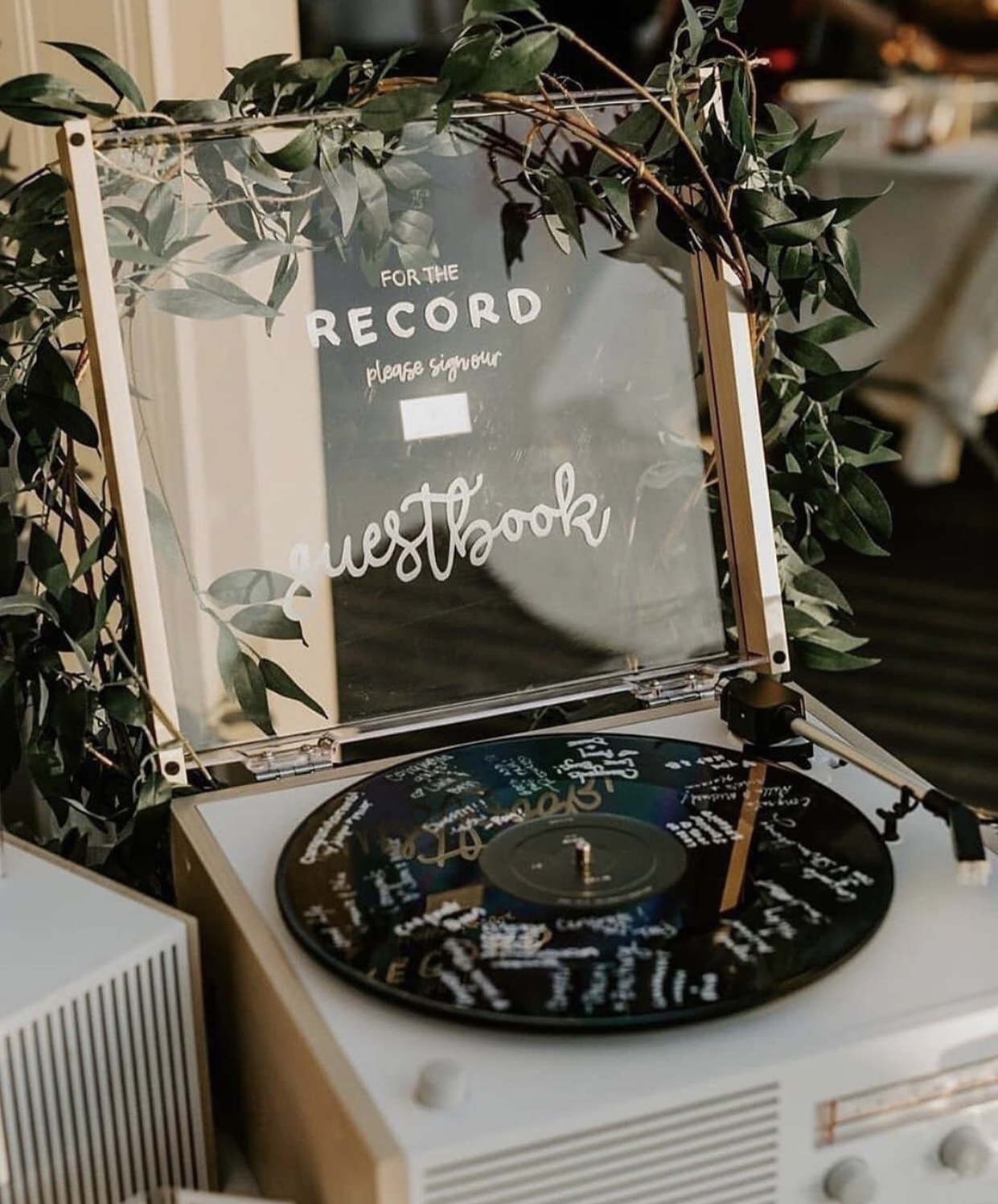 Record Player
Choosing your first dance song or a tune that's special to you, makes this piece worth more than anything!


Polaroids
This idea is so fun, you get to see your guests reactions and see how much fun they had celebrating you!


Globe
If you're a couple that loves to travel or aspires to travel, this ideas really ties in your personality!


Home Decor
Having your guest sign something that you'll be able to put up in your home and reminisce about your special day doesn't get better than this!




Message in a Bottle
Getting. fun ideas from your guests and keeping them involved will make not only the day special for you but for them as well!