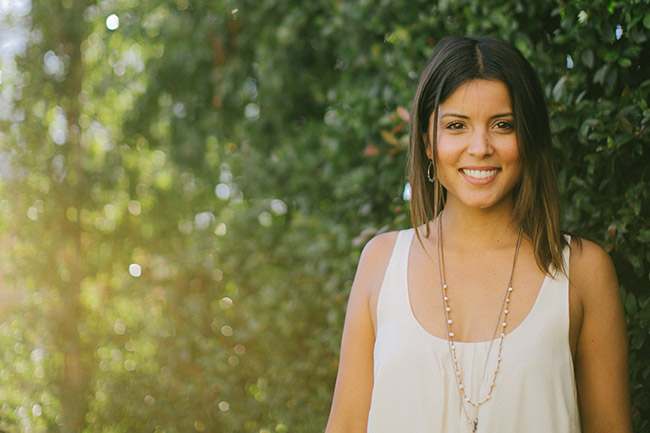 HAIR & MAKEUP | ARTIST INTERVIEW ///
Danielle Roberts has an eye and heart for beauty and fashion! This girl cut her teeth in Hollywood styling celebs for music videos and fashion shoots all the while working in various salons developing a strong clientele. Most recently she married her sweetheart and relocated to the Central Coast to live the dream of raising a family and making brides beautiful for their wedding day. Brides that work with Danielle feel like she gets their vision and that she is able to enhance the beauty that is already there without making them look like someone they are not. She takes pride in precision and getting the the details just right. She is a delight to be around and brings beauty with her wherever she goes. Get to know her more... Read on!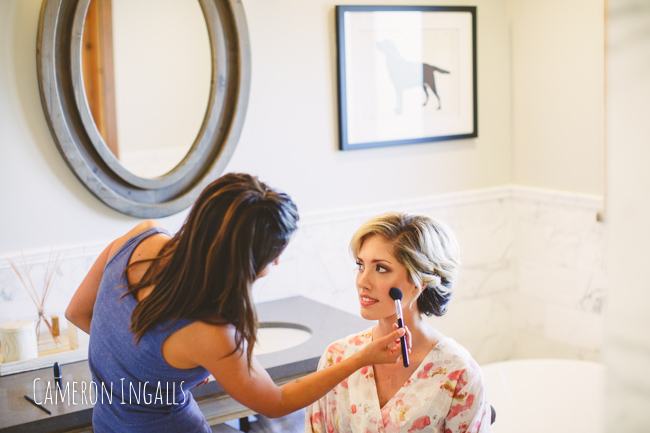 How did you get started doing what you do?
I have always had an interest in styling hair and creating art. I would often be the friend that did everyone's hair for dances, at slumber parties, and friends' dance recitals.. It was just so fun, and I felt like I was actually kind of good at it. I used to even talk my Grandpa into letting me cut his hair when I was only 10 years old. I naturally never really had a fear of taking chances, and always felt excited about the change I would see taking place before my eyes. It wasn't until I was in my early 20's that I really felt compelled to couple my loves of art and hairstyling, into an actual career. A little while after I finished cosmetology school, I was fortunate to be introduced to (a now dear friend of mine) Sunnie Brook, a Hair and Makeup Artist based in Los Angeles. I assisted her with hair and makeup on dozens of shoots, and was given the opportunity to assist other amazing Artists through her agency. At the same time I was working hard to build my personal portfolio, and after expanding and diversifying my portfolio for about two years... My husband and I got married and decided we wanted to move to the Central Coast! Being that this is a major "wedding zone," I decided to focus my talents specifically towards the Bridal industry that we have going on here!
Who or what continues to inspires you?
I am always inspired by the fashion industry, as well as the many talented artist friends I have. I find inspiration through my friends who also style hair, the clothes they wear and the "vibe" of their look, musicians, NYFW, and fashion bloggers.
What makes your business unique?
What makes my business unique is my ability to see hair and makeup as a creative art form, but I am also able to be punctual, professional, and extremely organized. I take great care to make sure each experience is pleasant and stress-free for every client, as well as their guests. I also care a lot about things being neat, sanitary, and tidy... because who wants to have unclean hair and makeup brushes used on them?
How would you describe your ideal couple?
A couple who is selfless towards one another, thoughtful about all the little things that matter to their partner, and fun-loving.
What's your business philosophy?
To provide a creative and professionally executed service for my clients, while ensuring that their vision and ideas are understood and carried out. I strive to always maintain a calm and cheerful disposition throughout the day, and to give my professional opinion in a thoughtful and positive manner.
Favorite part of a wedding?
Since I get to be a part of the "pre-ceremony" festivities.. I'd have to say my favorite part is when the groom sends a gift and/or sweet note over to his bride. It never gets old to witness such a special moment for every bride, and to see the joy and excitement (usually followed by tears). It's so sweet and a bit magical. I am also happy that I get to be there to reassure the bride that her makeup IS waterproof, and to dab (not wipe) when the tears start flowing ;)
Why do you do what you do?
Firstly, I am a wife and a mama.. I homeschool my oldest daughter 3 days a week, and a few years ago, my husband and I decided that it would be the best for our family if I was able to be available to our kiddos during the week. I realized that most weddings take place on the weekends, and keeping my business focused on the weekends allows me to be free during the week, provides me with a few hours on a Saturday or Sunday mornings to be creative and social with other fun ladies, and contribute to my family. On top of that.. I seriously LOVE weddings! I love the chatter, excitement, and buzz of the morning. I love to work with my hands and am a very visual person, so working with hair and makeup totally fulfills my creative needs every week!
What question do you always ask the Bride & Groom?
"SOOOO... tell me about your engagement?!" I love to hear engagement stories, and find that it's a great way to get to know my clients. I get a little glimpse into a very special day in their lives.
How do you normally begin your day?
My husband is VERY sweet, and usually wakes up before me so I can have a few extra minutes (or.. okay 20 minutes), to wake up at my own slower pace. He usually makes our family smoothies and breakfast for everyone, and then I help my kids get ready for their day! There's this little voice in my head that always tries to talk me into waking up a hour earlier, and going for a walk to get my exercise for the day, but then my sleepy body says 'no'. Maybe when I turn 30, I'll magically be able to wake up at 6am with loads of energy!
What would you say is your greatest accomplishment?
I am very proud of everything I have accomplished and endured over the past 3 years. My husband and I got married, I became a mama (he had two daughters previously), learned how to parent, re-focused and built a reputable business, walked through the loss of two very close family members, integrated myself into a new community of amazing friends, and learned to become a homeschooling teacher! I am extremely thankful for my faith, the strength it's given me, and the life my husband and I are building together. I think of all of these experiences as bits of fabric that come together to make this beautifully woven tapestry of our lives... and I hope my tapestry turns out really colorful!
What do you enjoy doing on your day off?
Cooking a huge and delicious breakfast, drinking coffee, reading, doing something adventurous or creative with my family, taking a nap, and hanging out with friends.
Tell us about your first job?
My first "official" job was when I was 15.. I worked at this scrap booking store called "Memories" and I walked there from my house every morning in the summer, 5 days a week. I think I must've worked there about 30 hours a week... which I'm not even sure was legal at that age.. haha. I didn't mind though because I worked with really nice ladies, got to sort stickers, paper, pens, and work on the cash register. It was a 15 year old, crafty girl's dream!
OK, tell us your Nickname(s)?
Yellie- My daughters gave me this Nickname, and my husband wrote a song about it, & Dani - Somehow this started sticking when I would be on photo shoot/commercial sets, and people just started calling me Dani out of the blue.
Tell us one thing few people know about you?
I really love swing dancing... I don't know how good I would be at it presently but I like to think I'd pick it up easily again. I also am a HUGE baseball fan. That is very unexpected information for most people when they discover that fact.
Wedding trend that your loving right now?
Deconstructed hair. I'm LOVING that brides aren't immediately looking for a typical polished and slick/smooth look, but are rather opting for more loose braids, deconstructed french twists, loose waves, and just an enhanced version their "everyday" selves. I'm also loving that Pinterest has really empowered brides and grooms to be more hands-on with the details and decor of their party, by providing so much DIY inspiration and tutorials!
Wedding trend that will hopefully be out next year?
Contoured makeup... to me, that doesn't represent what's natural. I am okay with a bit of contouring on the cheekbones - to bring out or highlight the natural beauty of someone's cheeks, but contouring the whole face is just not necessary (in my opinion). All women are beautiful and lovely, and I feel like my job is just to enhance and create a more "photo ready" version of their everyday selves.
"Clear eyes, full hearts, can't lose" -Coach Taylor
What do you miss most about being a kid?
Having the time to create, read, and play all. day. long.
What's in the top 5 of your bucket list?
Shark diving (in a cage - of course)
Month long vacay in Europe with my husband, Seth
Cross country camping road trip with my family
Going to a taping of SNL and/or the Tonight Show with Jimmy Fallon while visiting New York
Participating in a "flash-mob" dance... anytime... anywhere.
Where do you see your self (or business) in the near future?
I would like to be a sought-after Artist.. and be booking an average of 30 weddings per year. This past year (2014) I booked 21 weddings, and I am excited to see what the future brings. My goal is to have a consistent clientele who is extremely satisfied with the level of service that I can provide.
Anything else you want to say that we didn't ask?
Yes! I am so very thankful to be a part of the Central Coast Wedding Standard, and I believe it is a great and reputable resource for all your wedding needs. If I am already booked on your wedding day, I would be happy to make recommendations for you!