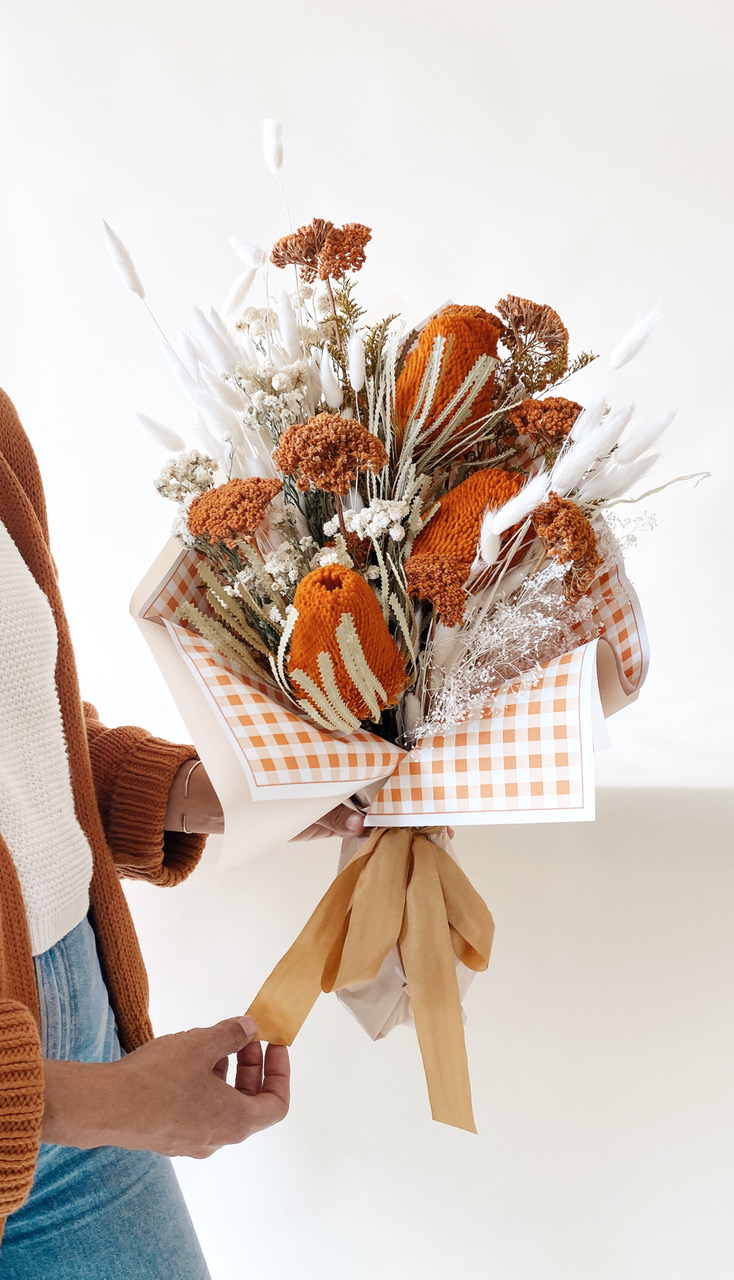 We talked with San Luis Obispo Wedding Florist, Carla Wingett from Idlewild Floral about why she started creating dried floral arrangements and how they saved her business during the global pandemic. Here is what she had to say!
From Carla:
"For the past 5 years I've narrowed my floral services down to just weddings, so when all gatherings (weddings included) were cancelled with the pandemic I had to think quick to save my business!"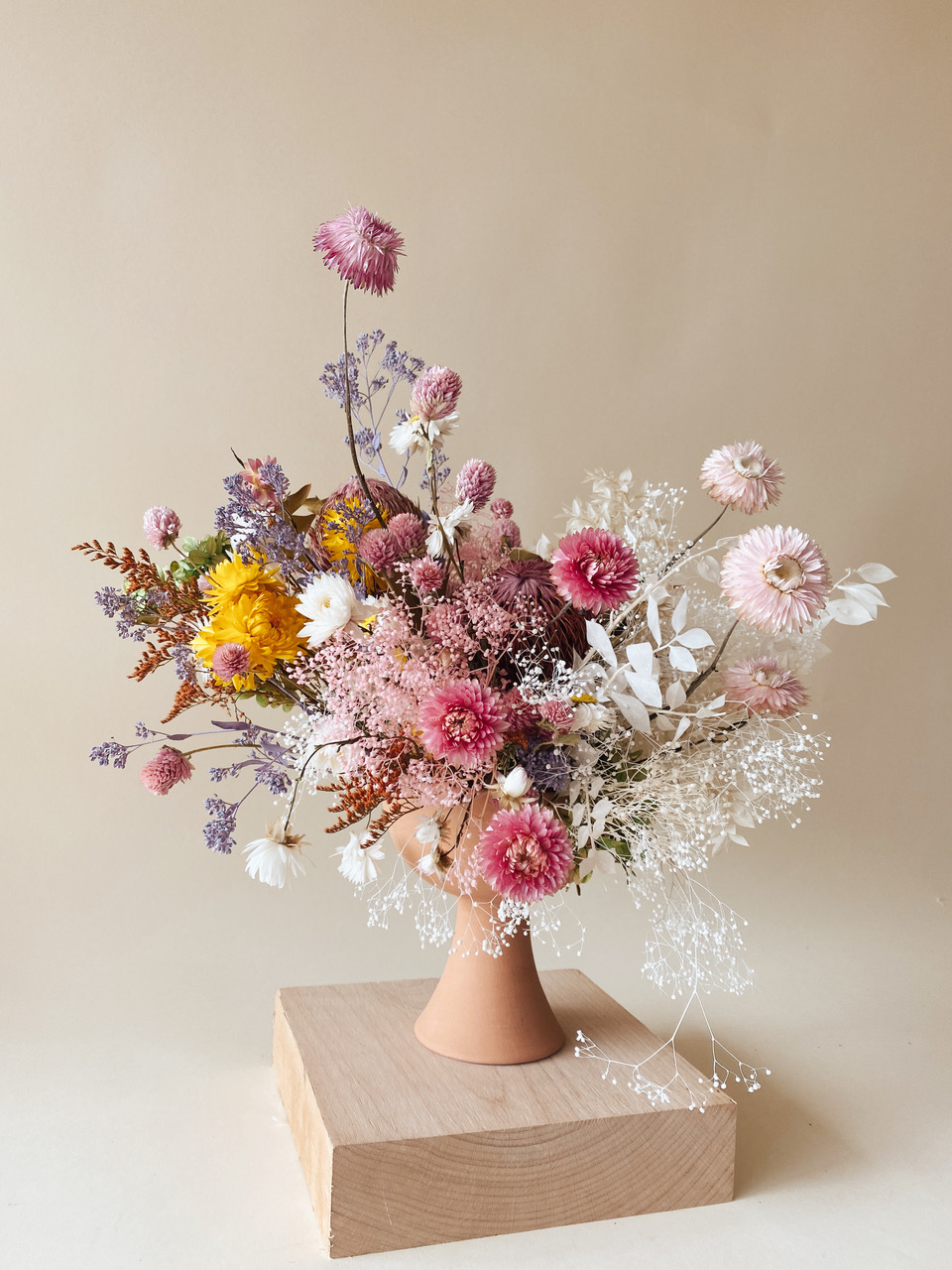 San Luis Obispo Wedding Florist, Carla Wingett, from Idlewild Floral said, "I've always loved working with dried florals, especially in my outdoor ceremony installations and centerpieces. It's a great material to start with because it doesn't wilt so it buys me a lot of time on a warm day, and I can also add in colors that might not be in season or available in fresh flowers. The dried flowers I work with aren't just cut and hung upside down like you might think when you hear 'dried flowers,' they're also dyed gorgeous shades of every color you can think of! And you can re-use them because they essentially last forever, whereas fresh flowers are just thrown away as soon as the party is over."
San Luis Obispo Wedding Florist, Carla Wingett, from Idlewild Floral shares that you can purchase loose florals to create your own from home.
"With weddings cancelled I started to play with making 100% dried arrangements in my studio with all of the inventory I had stocked up for the wedding season. I started to find that I liked these arrangements just as much as fresh ones, and put them around my house to cheer myself up during the lock down, and when I posted them on Instagram I started to get a lot of requests for them. So I set up an online shop and have also opened up my inventory of loose dried flowers for people to make their own arrangements at home."
"I'm just so grateful that I've been able to keep working with flowers during this time and while I cannot wait for weddings to be back, I think this new part of my business is here to stay!"
xo
Carla
Us at The Wedding Standard absolutely love the new trend of dried floral arrangements. Not only do they have an earthy, natural feel to them that we love but they also last pretty much forever! That is a major score for sprucing up your home throughout the year!