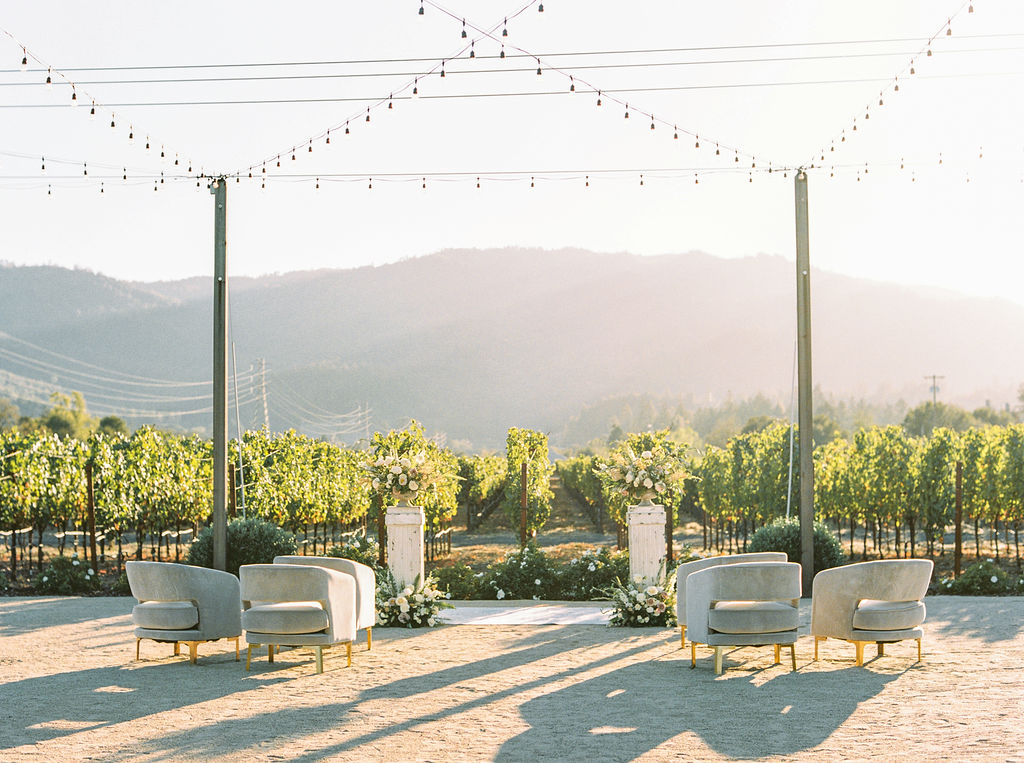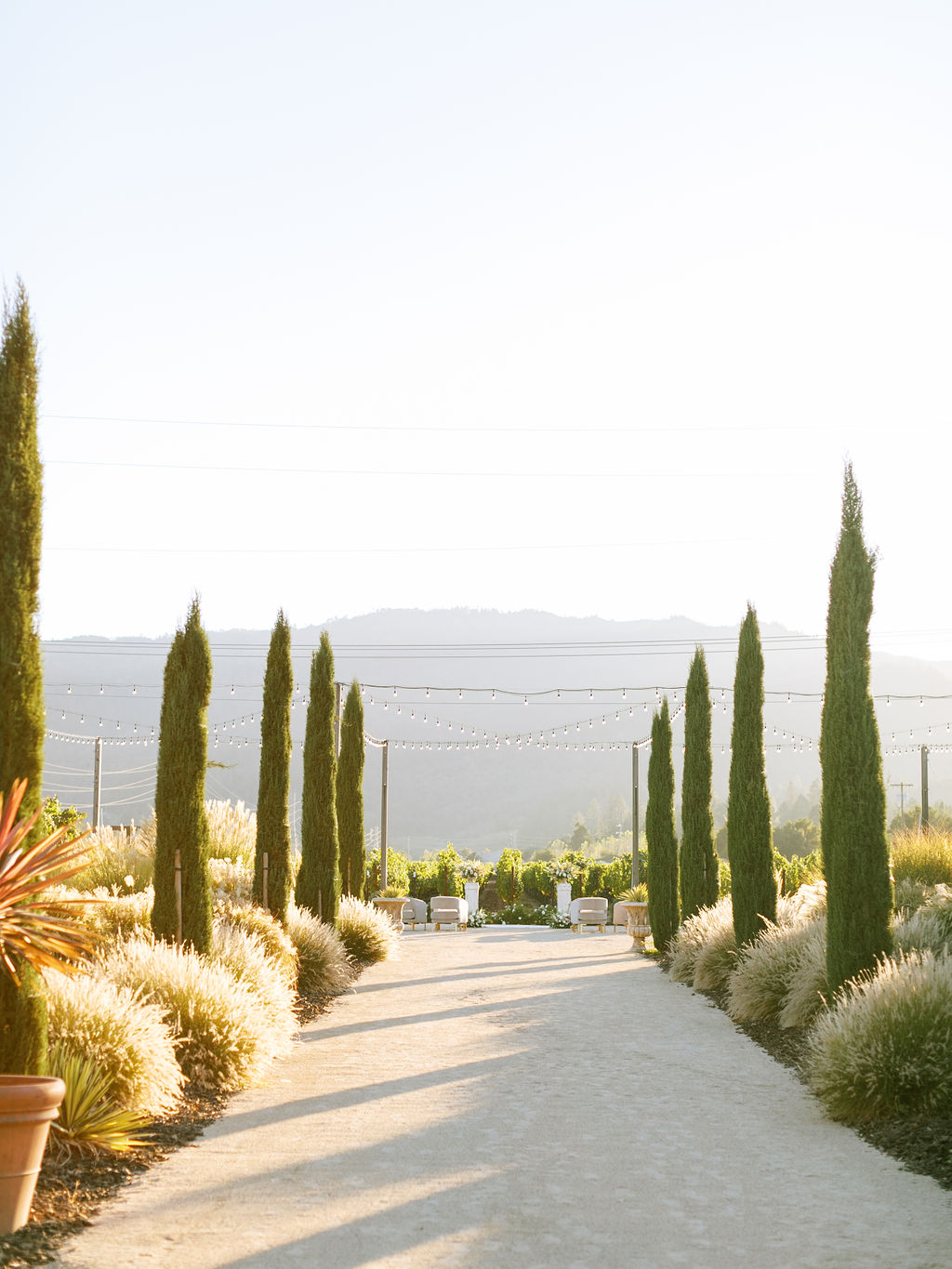 From the Planner, San Francisco Event Planner Parker Grace Events:
Sincere gratitude and thanks to 2020 for showing us the beauty, intimacy, and luxury of micro weddings. Although the year didn't start off with so much appreciation, it was eye opening and magical to be a part of the transformation. Brides and industry professionals alike found themselves with postponed or canceled weddings due to the global pandemic and in wine country specifically, wildfires raging through the valley. Once the dust settled and the shelter in place boundaries were lifted, an incredible group of creatives came together in hopes to encourage and inspire more brides to have micro weddings, and to create again. Believe us when we say, we were all in major need of a creative outlet. It felt so powerful to come together and contribute each of our unique talents to cultivate something beautiful, purely out of the joy and passion for what we do.
What was the inspiration for this shoot?
St Helena is one of my absolute favorite places in the Napa Valley area to photograph at. It is so beautiful and has some of the sweetest wedding venues & wineries, it's always a treat to visit and work there! The feminine and romantic vibes we wanted this shoot to have really matches well with my film photography, so it was so fun getting to come together and create so much beauty and be able to capture it all1
Tell us about a detail you were excited about.
I think I could speak for everyone at the shoot when I say that the wedding gown our gorgeous bride wore was STUNNING. We were all obsessed with it and when she put the veil on and stood at the ceremony site, it was breathtaking!
Tell us about your awesome group of vendors!
Having the shoot take place in Napa, was truly the inspiration behind it all, and the rest seemed to fall perfectly into place. Napa Valley paper goods designer Pirouette Paper curated the most gorgeous invitation suite and corresponding place cards. Watercolor vineyards, custom wine country map, touches off vellum, and wax grape details. Picturesque Napa Valley venue Tre Posti was the perfect venue, nestled softly into the most beautiful vineyard. A perfect place to say 'I do" and a pleasure to work with. Napa Valley florist J Blooms Floral is the master of "flowering". She designed florals for the most romantic ceremony, including a gorgeous bouquet & intimate table for 6 where her beautiful blooms shined in all their glory. Layers upon layers of beautiful flowers, every bride's dream. Bay Area event planner Parker Grace Events tied all the details together.
As the sun set over the vineyard, the lighting was heavenly, and San Francisco photographer Olivia Marshall Photography continued to capture every moment and detail so beautifully. Once your wedding day has come and gone, it is the photographs, after all, that you will cherish forever.