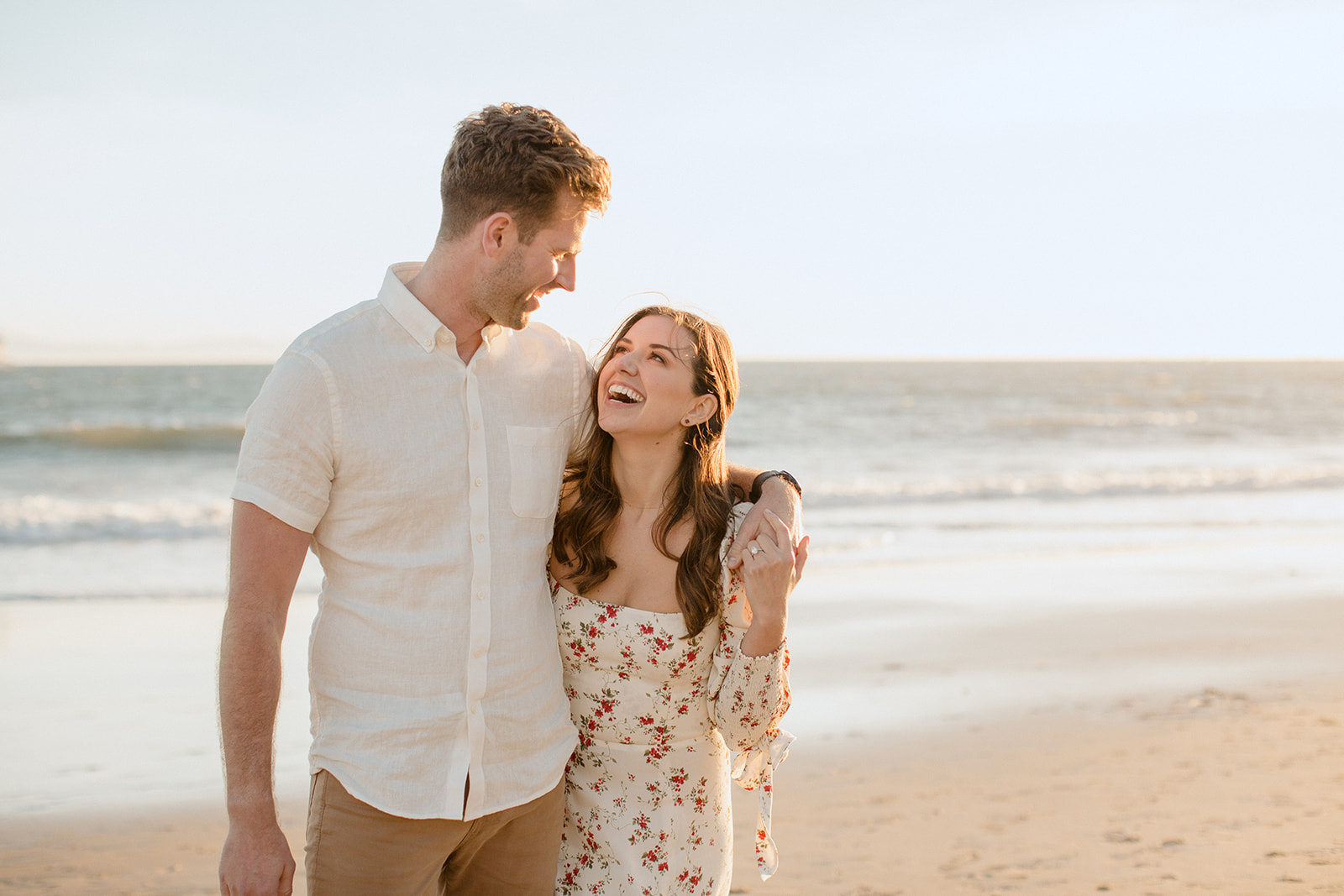 Grace and John's dreamy Santa Barbara engagement session was a fun-filled day, all beautifully captured by Santa Barbara photographer Ali Beck. The day started off at the iconic Spanish-inspired Santa Barbara Courthouse and wrapped up with champagne at the beach during golden hour. We can feel the love between this sweet couple, and if you keep scrolling you will too!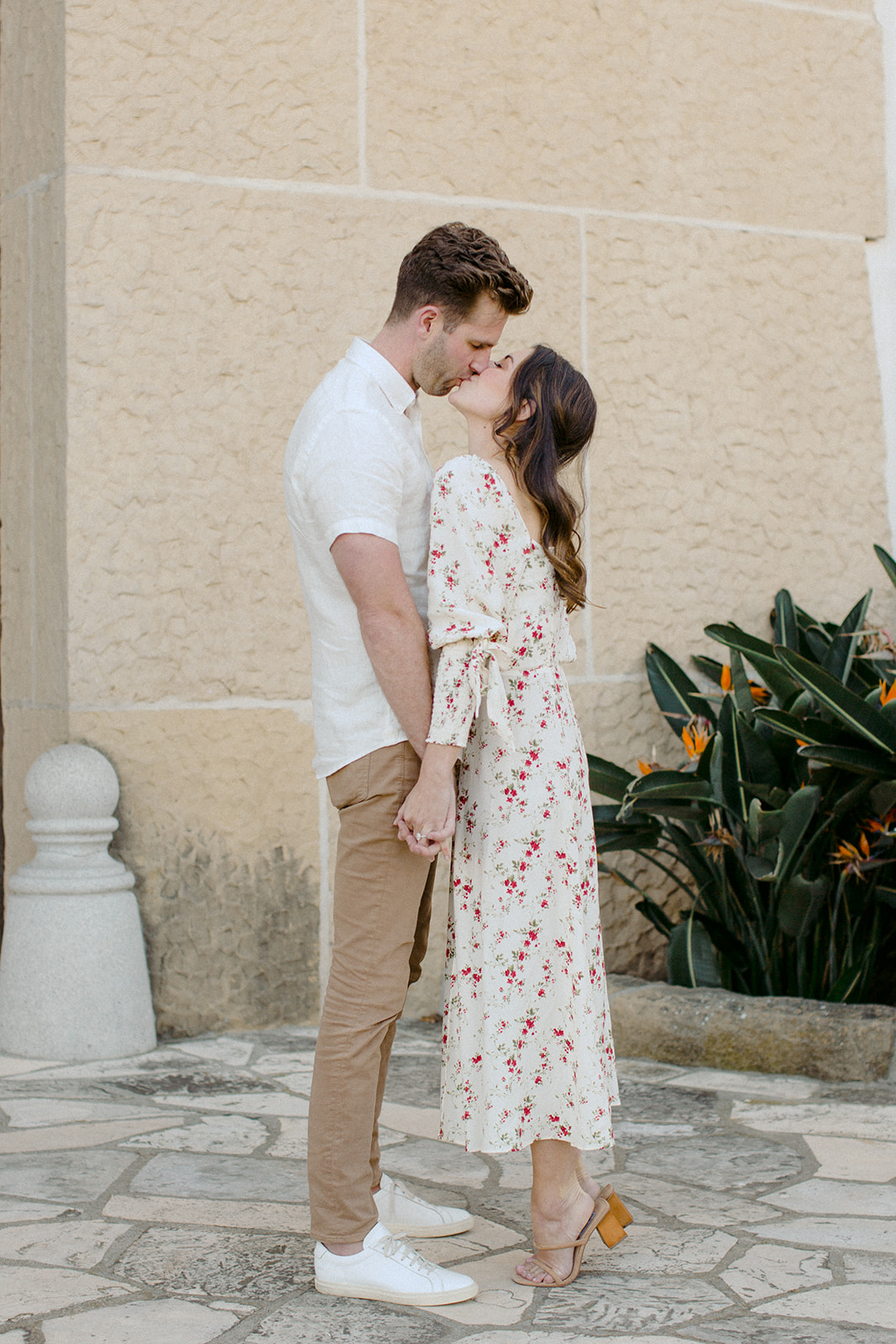 How did you meet?
We both went to Boston College and we were two years apart so we knew of each other but never really met until a mutual friend's wedding seven years later. We lived in different cities at the time, so our first date wasn't for another four months.
Who said I love you first? What was that moment like?
We were dating long distance at first so John was visiting Grace in Chicago when she accidentally slipped an 'I love you' during a hug... before she was able to take it back John happily followed up.
Tell us about the proposal!
John proposed to Grace in Nantucket in July 2020. We had spent the day at the beach and Grace had made a dinner reservation (a part of John's plan) at one of our favorite spots later that night. We went home to get ready for dinner and John asked Grace to grab ice out of the cooler for their drinks. When reaching in for the ice, there was a ring box with a note and John was down on bended knee with the ring.
Do you have plans for your wedding?
We're getting married in June in Santa Barbara with immediate family only. We'll plan for a big party next year when it's safe.