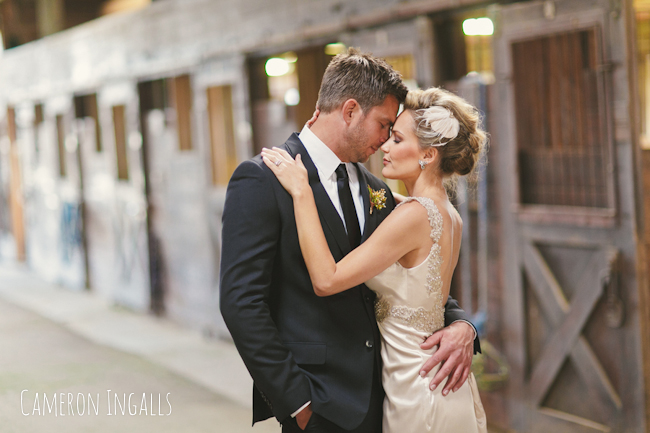 The Central Coast is full of Ranch and Vineyard venues, but there isn't one quite like Greengate Ranch and Vineyard! Situated in the heart of San Luis Obispo's wine country, Edna Valley, this venue offers incredible views and ceremony locations! This working ranch has a history of breeding world class Arabian horses and throwing legendary parties in it's day. Recently it has been purchased and transformed into a venue that offers two vacation homes, a vintage barn and a gorgeous pond surrounded by vineyards and wildlife.
A dream team of wedding artists collaborated to bring something fresh and upscale to the familiar rustic barn venue. The elegance of Ralph Lauren inspired us to demonstrate how easy it is to separate the rustic from the barn and highlight the class and beauty of high fashion.
Thanks to all of the Rad Vendors who made this shoot come to life!
We touched based with Greengate Ranch and Vineyard to hear more about this incredible new venue. Enjoy the interview!
What is your venue's history?
The ranch has a rich history dating back to the 1800s as a dairy farm. However, it is best known for its rise to international acclaim under the ownership of Jay and Dorothy Stream, who occupied the ranch from the 1950's until 2012. The Streams, often in partnership with Jay's client, the legendary Wayne Newton, bred world class Arabian horses. The Streams quickly made this majestic piece of land a highly acclaimed horse facility; creating an event venue like no other for our community.
In recent years, the property and its facilities had fallen on hard times and were in need of substantial renovation. In July of 2012, two local families acquired the property and immediately went to work restoring the grounds and structures. Their plans were to honor the property's past by returning it to its previous grandeur, while creating a destination venue that is representative of its rich and beautiful history.
Greengate Ranch & Vineyard owners, along with their staff, are proud to provide to our community a newly restored horse training & boarding facility, a relaxing place to stay and a unique location to create lasting memories.
Describe your atmosphere and feel...
We have thoughtfully restored the Ranch with the upmost care to enhance the natural landscape of Edna Valley, to preserve the history of the property and to provide our guests with a lasting experience. We have approximately 90 acres of rolling vineyard, horses roaming in the pasture, a majestic pond with a tree canopied peninsula, a beautifully restored rustic barn (both are ideal for wedding ceremonies) and 2 restored ranch style homes available for vacation rental when booking our venue.
How many guests can your venue typically accomodate?
We can accommodate an intimate wedding of 50 at our beautiful Estate House or host larger wedding of up to 400 guests using the grounds around the Vintage Barn.
What amenities come with the venue?
Our most impressive amenities are the tastefully restored ranch homes - The Estate House and The Carriage House. These ranch homes are available when booking events at Greengate Ranch & Vineyard and are what sets us apart from the rest.
The Estate House is a 6,000 square foot, 6 bed/8 bath ranch style home, perched on the highest hilltop of the property. With spectacular views of the Greengate Vineyard and Edna Valley, The Estate House is an incredible addition to any event. Event considerations include: rehearsal dinners, brunches, and smaller more intimate weddings.
The Carriage House is an adorable 1,200 square foot, 3 bed/2bath ranch style home, located in close proximity to the Vintage Barn and is a perfect space for the bride and her ladies to stay the night before and/or to use as their private dressing room for the day of.
The Vintage Barn is a newly renovated barn that has all the character and charm of an old hay barn with the amenities of a new facility, i.e. (power, insulation, lighting, wifi, satellite & flat screen TV for video presentations.
Also available - 24 round tables, 8 banquet tables, 200 Mahogany chairs, wine barrel cocktail tables, 3 wine barrels with umbrellas and our very own Greengate Ranch & Vineyard fire pit!
Do you have a suite for the bride and her girls to get ready in?
The Carriage House and Estate House serve as perfect places for the bridal party and/or family to use for getting ready for the festivities of the day.
Do you offer your venue for rehearsal dinners?
With rental of the Estate House you have an amazing location for a rehearsal dinner for up to 60 people. Either inside or outside, this ranch-style home will provide views and the backdrop for a perfect evening.
What do you do as far as coordination the day of?
We request all of our wedding parties to work with a wedding coordinator and we can assist in this capacity, either by providing a referral or providing coordinating services.
How does setup and tear down go?
Set up and tear down is negotiated in our agreements. Some of our guests, prefer to not be responsible for the task, others prefer to be more hands on. We are willing to work with our guests on an individual basis for what best suits their needs.
What time does the party have to end?
All good things do come to an end. We require music to be turned off at 10 pm and all guests (other than those registered to stay in one of our ranch houses) are to leave soon after.
Anything else unique you might want to add about your venue?
For me personally, Greengate Ranch & Vineyard is a beautifully restored wedding venue that offers a lifetime of memories to our guests. The Vintage Barn, the Estate & Carriage Houses, majestic ponds and rolling hills of vineyard, the charm of the roaming horses... simply put its one fantastic wedding venue!