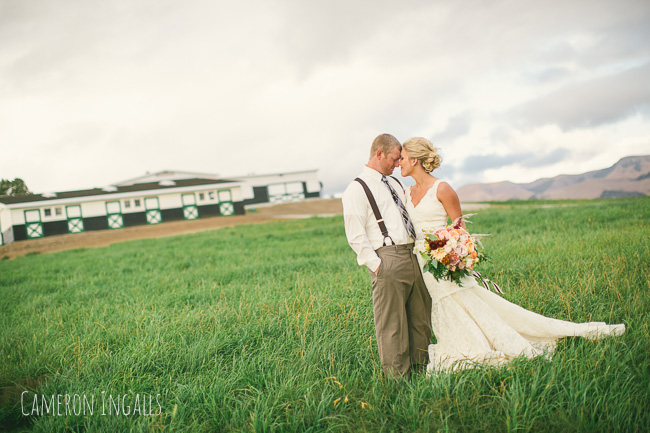 RANCH VENUE | INTERVIEW ///
Greengate Ranch and Vineyard is a venue you just have to experience to get the whole feel. This ranch is tucked away into the hidden hills of Edna Valley making your time there exclusive and intimate. The variety of scenery is breath taking from the vintage barn, rolling hills, horse stables, lily pond, and surrounding greenery. This venue radiates charm in every direction you look making every picture perfect! In getting to know the Greengate Ranch and Vineyard we got the chance to interview Corinne Smith, Greengate's property manager. Read further to learn more on details of this breath taking venue.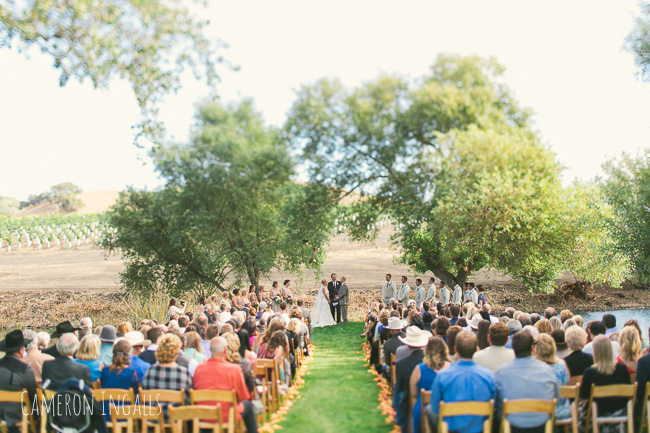 What is your venue's history?
The ranch has a rich history dating back to the 1800s as a dairy farm. However, it is best known for its rise to international acclaim under the ownership of Jay and Dorothy Stream, who occupied the ranch from the 1950's until 2012. The Streams, often in partnership with Jay's client, the legendary Wayne Newton, bred world class Arabian horses. The Streams quickly made this majestic piece of land a highly acclaimed horse facility; creating an event venue like no other for our community.
In recent years, the property and its facilities had fallen on hard times and were in need of substantial renovation. In July of 2012, local real estate investor, John Wilson acquired the property and immediately went to work restoring the grounds and structures. His plans were to honor the property's past by returning it to its previous grandeur, while creating a destination venue that is representative of its rich and beautiful history.
Greengate Ranch & Vineyard is proud to provide to our community a newly restored horse training & boarding facility, a relaxing place to stay and a unique location to create lasting memories.
Describe your atmosphere and feel...
Greengate is a working horse ranch set in the heart of Edna Valley wine country. This immaculately maintained facility is surrounded by an authentic California ranch vibe with expansive views of our vineyards and the valley at every turn. Great care has been taken in our event areas and the homes to offer amenities that are welcoming to guests, true to the ranch vibe, with modern luxurious details. The Vintage Barn and Courtyard are surrounded by beautifully manicured lawns and up-lit old growth trees for example. The homes have been decorated and furnished with luxurious, yet authentic elements that provide comfort and make our guests feel that their wedding weekend is a treat.
How many guests can your venue typically accommodate?
We have multiple areas for events on the property for rehearsal dinners, ceremonies, receptions and more, each of the areas with their own elements of charm, and each with their own capacities for guests. A general rule is that we can have a group of 50 to 500 comfortably here to celebrate.
What ammenities come with the venue?
Unique to our property are the on-site accommodations included in our wedding packages. This allows for the bridal party, family or friends to stay on the property for the weekend. In addition, we have tables, chairs, heaters, umbrellas, wine barrels, bar tops and fire pits that are included and available for our wedding events.
Do you have a suite for the bride and her girls to get ready in?
We do have multiple suites available for both the bride and her entourage and the groom and his men, to be separately preparing for the festivities.
Do you offer your venue for rehersal dinners?
Absolutely - in several areas
What do you do as far as coor di na tion the day of?
We have an on site Events Manager who works with our clients to handle logistical matters with the property. She is also available to our brides and grooms as a resource during the planning phase of the wedding and is on the site the day of the wedding to assist.
We do require that all of our couples hire an independent wedding coordinator for their wedding events at Greengate Ranch & Vineyard. We feel its important for that person to understand the vision and represent the brides wishes the day of the wedding, ensuring that everything is handled exactly as the bride & groom intended.
Our Events Manager will work closely with your coordinator and interacting with vendors to oversee any matters that relate to the facility.
How does setup and tear down go down?
Set up and tear down is handled by the coordinator and the catering staff with the bride & grooms specifications. Greengate Ranch & Vineyard requires signed vendor agreements from these vendors and meets with them in advance of the day to ensure that all requirements are understood and met the day of the wedding.
What time does the party have to end?
We are governed under the San Luis Obispo County noise ordinance, requiring that all amplified music end at 10 pm. Wedding vendors are required to be leaving the property by 11 pm.
Anything else unique you might want to add about your venue?
Our property probably is most suitable as a destination wedding retreat. As we have beautiful homes on the property, this allows for guests to come to the area prior to the the wedding day, to partake of the many Central Coast activities available such as touring the local wine country, beaches and event taking horse riding lessons. Our event team can assist in making arrangements for a very personal extended weekend full of enjoyment and memories.