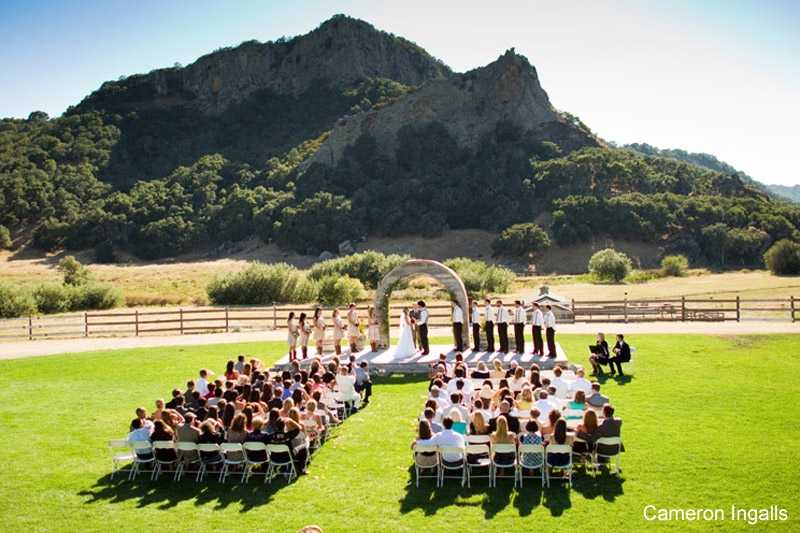 RANCH VENUE | INTERVIEW ///
Holland Ranch is a gorgeous family ranch in the San Luis Obispo heartland. This venue is complete with a quaint country barn and a ceremony site that has the most breathtaking mountain backdrop. It is this magnificent mountain and the neighboring pond that offers the tranquility of nature that makes this ranch so attractive for a wedding and reception. This venue is a central coast wedding favorite! Jamie Holland Strand is the on site coordinator as well as the owner's daughter. Here is what she says about the Ranch's history and it's business of hosting gorgeous weddings.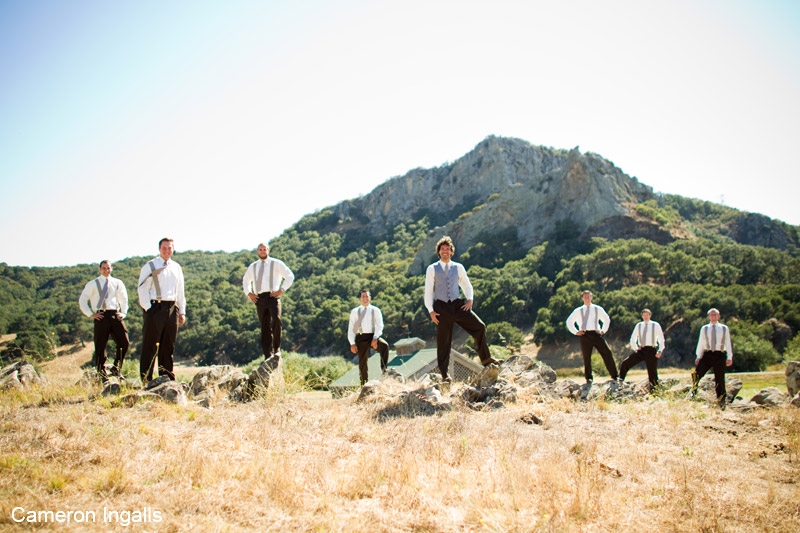 Who's Holland?
Holland is my family and my maiden name. My parents Ron and Bonnie Holland own the ranch but it is really used by all my family. The ranch holds lots of family memories from weddings to holidays to just family days hanging out at the ranch. We are a big close family and the ranch is a big beautiful place for us to play.
How did this ranch turn into a wedding venue?
My cousin and my brother got engaged within a couple months of each other so my dad and uncle decided to put money for their weddings into the ranch and set it up for both their weddings. I don't think any of us expected it to get this much use. Within 2 years we had 5 family weddings along with a few close friends. We had lots of interest from other people to use the ranch so we set up and started making it available to others at the beginning of 2007.
How many guests can you accommodate?
We have had weddings for close to 400. We could push up to 500 depending on the event and set up needed.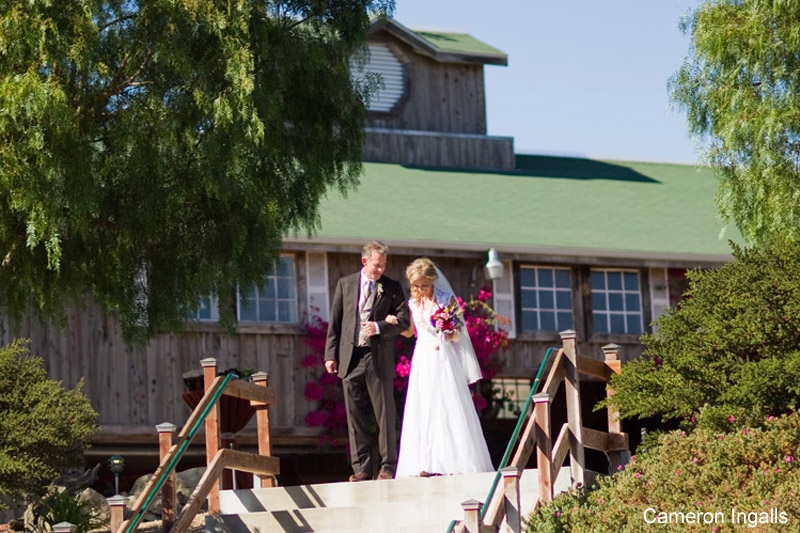 What amenities come with the venue?
We have a full kitchen and big built-in BBQ pit, a large bridal studio for the bride and her maids, tables and chairs for approx. 100 people, 5 banquet tables and people on hand throughout the whole event to direct in parking and help with any questions on the ranch.
Do you have a suite for the bride and her girls to get ready in?
We have a big studio apartment above the barn for the ladies. It has a full bathroom and kitchen and plenty of room for the girls to spread out and get ready. They can also see everyone arrive from their location which is always fun.
Can people stay overnight?
No, unless you want to sleep with the horses.
How do you rent out the ranch?
For weddings your fee includes use the day before the wedding for set-up and rehearsal, day of the wedding & day after till noon for clean-up.
Can people have their rehearsal dinner at the ranch?
We have definitely made arrangements for that before. It isn't included in our basic price but we can accommodate it if there is the interest.
What are the features/advantages to having the barn on site?
Well whenever you have your ceremony and reception site in the same place you keep the flow of your party going!
Do couples have to have a country/cowboy theme to their wedding to get married at the ranch?
Absolutely not. Though it is a favorite among that crowd we have had a variety in styles of weddings including a huge Indian wedding. That is part of the beauty of the ranch, there is flexibility.
What do you do as far as coordination the day of?
Coordination isn't a part of our basic price but is needed. We are simply there to direct in parking and be on hand in case of any questions in regards to our property. We are requiring that people pay our coordination fee and I will do all the coordination the day.
How does setup and teardown go down?
We have the property clean and ready to go and require it to be restored to the way it was with the exception of cleaning the floors. Clean up can go down the next day, we just ask all food gets put away the night of the event.
What time does the party have to end?
We are yet to find someone who can party longer than we will allow. Any challengers?