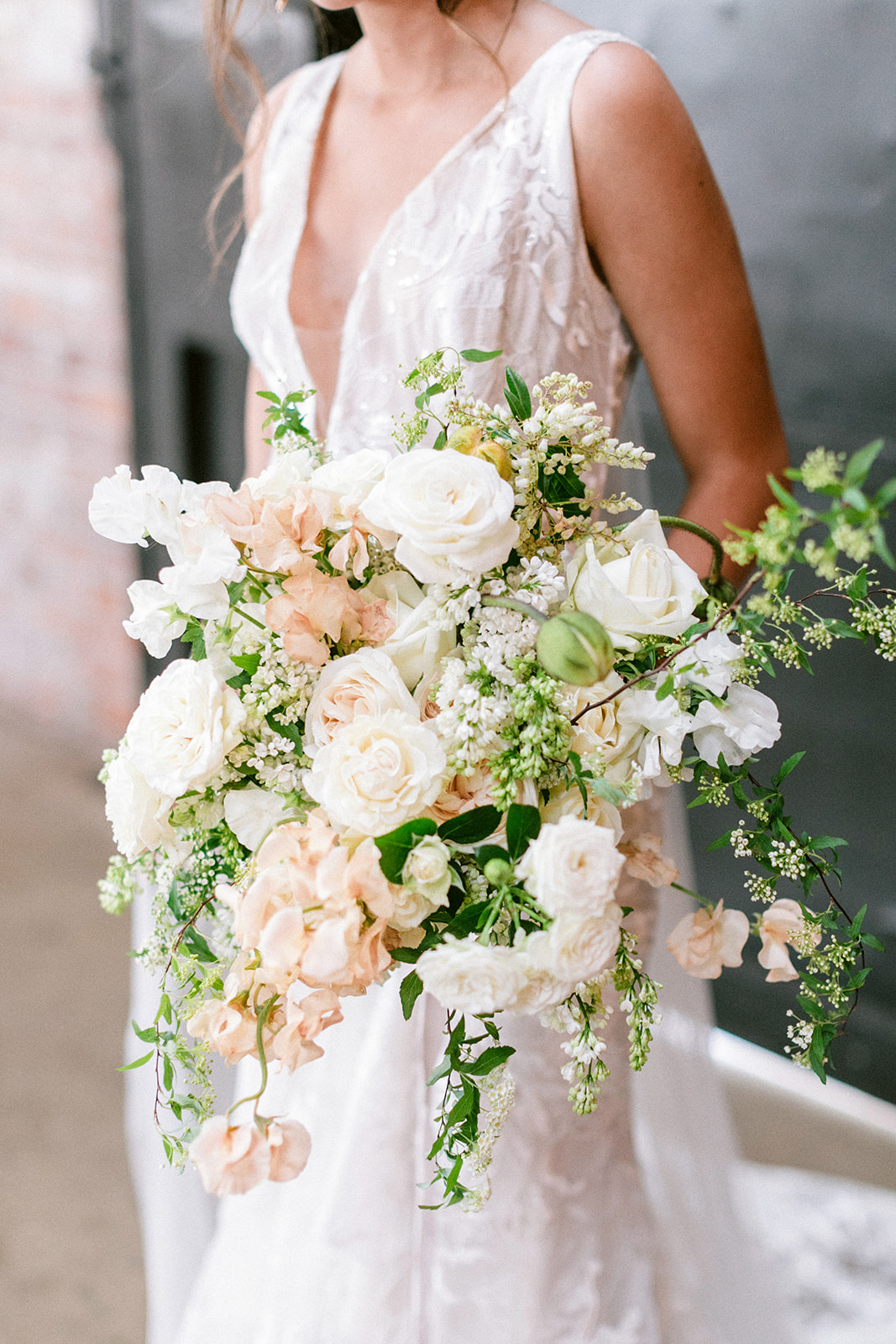 There is something magical about a wedding in the Spring - as the world wakes up from the cold winter and begins to bloom, new life is sprung about creating an effortless and romantic feel to the day. From soft pastel hues to dainty details, there are so many ways to embrace the beauty of Spring on your special day. Here are five of our favorite ways to enhance the natural beauty that spring has to offer at your wedding.
Spring Color Palette
Along with Spring comes the beautiful spring colors that can lighten, brighten, and refresh your wedding. Lean into the world of pastels and incorporate colors like light pink, purple, baby blue, white, pale yellow, or soft green into your day to help tie in this time of year. On the brighter side you can include rich oranges, reds, and bright pinks.
Select In-Season Florals
One of the best parts of spring is and the beauty of this time of year is that there is a variety of blooms in-season that you can't get at other times of the year. Flowers like tulips, hyacinth and lily of the valley are in full bloom and waiting to liven up your space. If you are more flexible with your florals, you florist can prioritize using blooms that are at their prime.
Floral Details
Speaking of flowers, incorporating small floral details into items throughout your day from accessories, to stationery, to attire can be a fun and simple way to add a sweet touch.
Embrace Nature
Spring is all about new beginnings as the world around us begins to come back to life. Lean towards a more organic style in your design to really achieve that gardenesque feel at your wedding. From wildflowers to bistro chairs, there are many ways to tap into this look while staying timeless.
Floral Installations
Did I forget to mention flowers? Build out a floral arch around your entryway or incorporate another floral install to really for a wow factor on your big day.