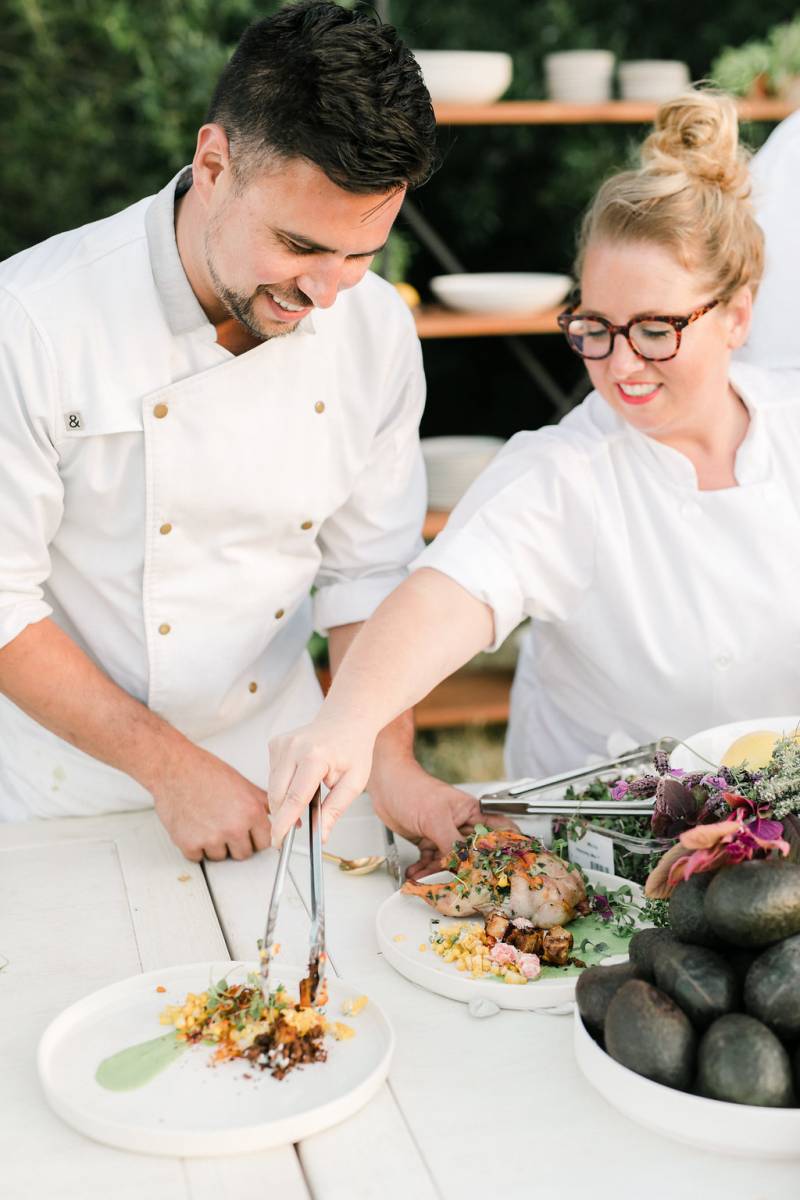 The vendors you select to be apart of your big day play a vital role in the success of your event, and while you may have thought you have already covered every single expense, the final payment to show your vendors you appreciate their hard work is by tipping them. Similar to eating out at a restaurant, or getting a haircut, you add on a tip to thank them for their service.
While it is never mandatory, tipping is very much appreciated, especially for the employees of those businesses. With such a large team, it can be confusing who you are supposed to tip and how much. Some vendors will event include gratuities in their fees or their contracts. Once you have determined who you will be tipping and how much to tip, we recommend handing this out on the day of.
Officiant
We recommend handing out a tip to your officiant. If they are a member of the clergy, they likely will not accept a tip, however you can make a donation to the house of worship to thank them for their services. If they are non-clergy, anywhere between $50 - $100 is a standard tip.
Photographer and Videographer
While it is not necessary to tip your photographer or videography, we highly recommend handing something out to them, especially if you feel they provided excellent service. For an assistant, we recommend around $50. For the main photographer, around $100 to $200 is typical.
Hair and Makeup Artists
Similar to a hair salon, we recommend tipping your hair and makeup artists 15 to 20 percent. You can hand these out directly to the stylists or include it in the total.
Caterers
Make sure to double check your contract because may catering companies will include gratuity. If not, you can calculate the tip similar to how you would at a restaurant, tipping about 15 to 20 percent of the final cost.
Another option is to figure out how many staff will be assisting on the day of and handing out a flat rate for each. In this case we would recommend around $15-$30 for waitstaff, $50-$100 for the head chef, and $100-$300 for the catering manager.
Bartenders
Bartending is another service that often includes gratuity in the contract or your final bill. A lot of bartending services will also allow tipping from guests throughout the night similar to a regular bar (if you are covering tips for your bartenders, make sure they are not accepting tips from guests). If gratuity is not included, it is customary to tip 10 to 15 percent of the pre-tax total bar tab.
Musicians and DJs
Tipping your entertainment will depend on what type of entertainment you have booked. If you booked through an agency, double check your contract to see if gratuity was included in the total payment.
If it is not included, here are the amounts we recommend for each:
Musicians and band members: $25-$50
DJ: Since DJs often end up being the emcee for the night, we recommend going 10 to 15 percent of the bill, or around $25.
Wedding Planner, Baker, and Florist
Since these are all business owners, tipping is not expected or necessary. If you loved their help and felt they went above and beyond, consider a thank-you card, some cash, or even a gift card.
For your planner you can tip around 15 to 20 perfect of their fee, up to $500 or even just a thoughtful gift such as a nice bottle of wine. If they bring an assistant along, we recommend handing them $50 to $150.