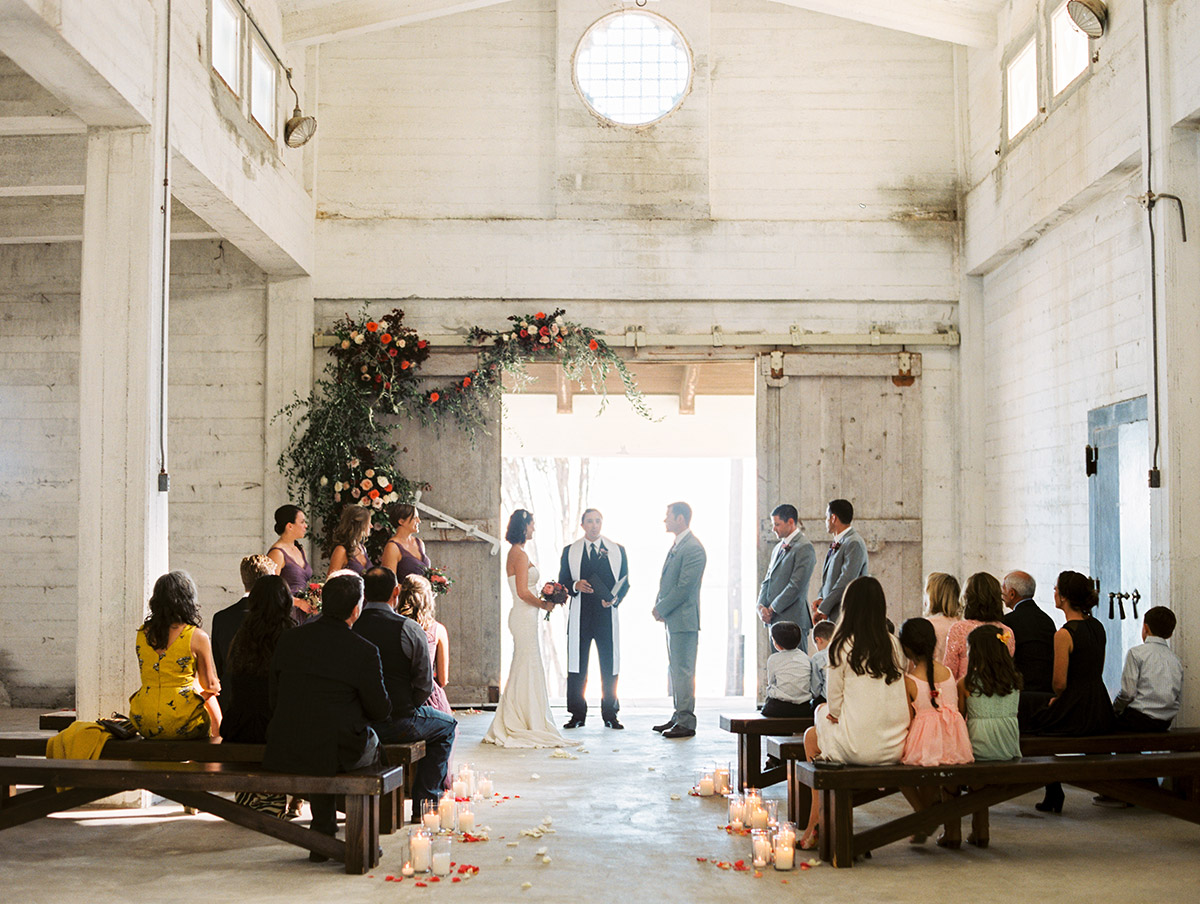 "Tara and Nick fell in love during their time spent at Hearst Ranch, so it made perfect sense for them to tie the knot there. They were very lucky to be one of the few special couples to have the chance to celebrate their weddings on the property surrounding Hearst Castle in San Simeon, California. They chose to have an intimate ceremony with just their families and wedding party and then have an incredible party to celebrate with all of their friends later in the evening.

The ceremony was beautifully decorated by Adornments Flowers & Finery in front of doors which led directly out to the Pacific - the view was incredible! Nick's best friend married them and Tara's two children walked her down the aisle, which made for an incredibly personal and beautiful ceremony.

After the ceremony, we drove through the ranch to a mountaintop for their portraits at the mile long pergola where the Hearst family used to ride their horses, which also had the most spectacular views of the entire central coast and Hearst Castle. It was an incredible and unique wedding celebration, focused on what matters most - dear friends, family and true love."
-Ashley Ludaescher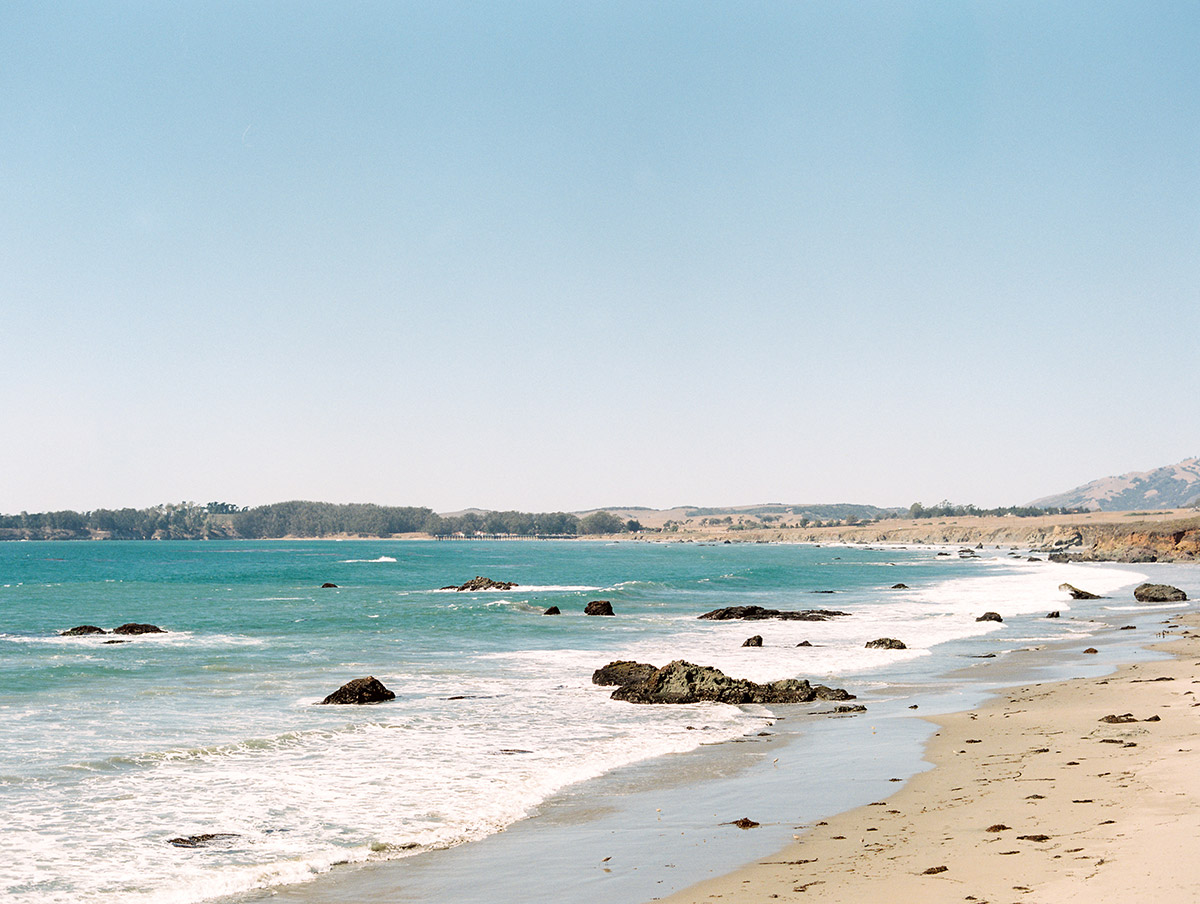 Laurel White from Adornments Flowers & Finery describs her experience planning and designing the event as extra special because of her close friendship with the bride and groom. We interviewed Laurel to learn more about her vision for this stunning Central Coast Hearst Ranch wedding!
Can you describe the couple's vision for this wedding?
Care-free, romantic, and fun. They just wanted to have fun. She wanted garden and to be by the sea. She absolutely loves garden roses.
As one who contributed to the design what was your inspiration?
I would say harvest on the central coast was my inspiration, but the entire natural surroundings of the Central Coast are inspiring to begin with.
How did you utilize your skills and experience to make your bride's vision come to life?
I was the coordinator and the florist so I was able to have freedom over the design. Tara is one of my best friends so she completely trusted me and I work with the ranch a lot so it was a pairing of two of my favorite things.
Describe a detail about the wedding that you were the most excited about.
The ceremony inside the stucco warehouse. That's where they used to recieve things from the ships to build the castle and they don't do events in there ever and this was an opportunity for me to do that. I've always wanted to do something in there. So we kept the ceremony simple and embellished the rawness of it. It was really just this raw warehouse. It was pretty breathtaking because right outside those doors was the ocean. Absolutely stunning. It was a total dream come true.
Tell us about a memorable moment (from the wedding day) that stick out to you.
When they came back down the hill from ceremony and they were in their jeep and he carried her out of the jeep into the cocktail hour where all the guests were. It was pretty magical. That was just them. They have a really free-spirit and are always up for a good time.
How did this wedding differ from other weddings you have been a part of?
This wedding was different for me because it was a personal friend and the rare chance of having access to that property to produce a wedding. That's what made it extra special.
Tell us which wedding artists knocked your wedding shoes off and why!
Ashley by far. She blew me away. I had never met her before and her photos were absolutely stunning. I have high standards when it comes to color, detail, and light and she seriously blew me away. She seriously did.
The combination of the stunning wedding venues that the Central Coast has to offer and the work of the dedicated and passionate wedding artists at The Wedding Standard makes for the perfect recipe for your special day.