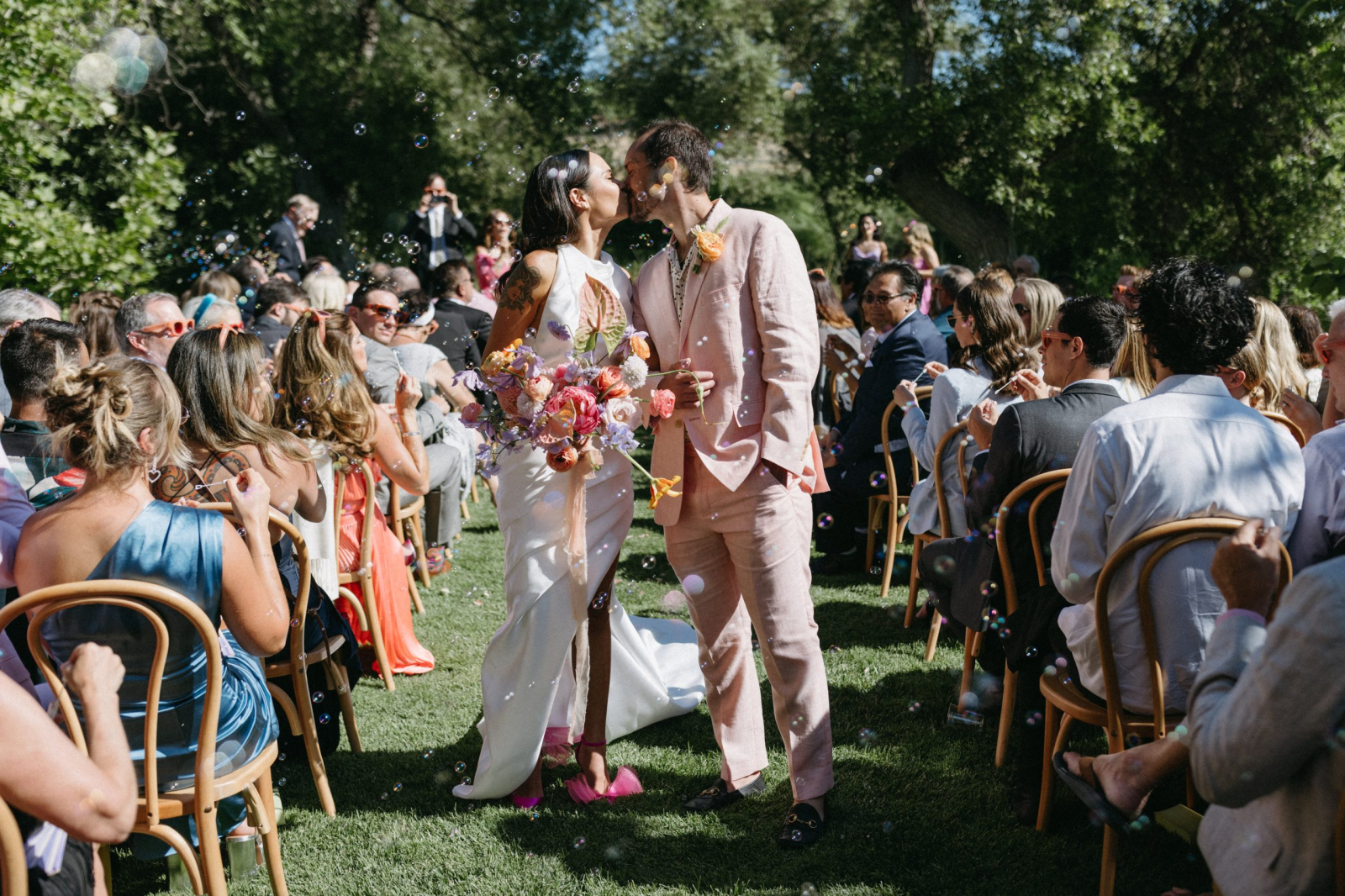 Kenny and Karlie's unique style and taste for their wedding at California's Central Coast venue, Greengate Ranch and Vineyard, was an iconic experience!
California wedding planner Details, Darling, really outdid herself on this one! Elevating this wedding experience was the jaw-dropping signage made with pastel violets and wavy font choices, they were truly "love at first sight." With sunglasses, bubbles, and a checkered-dance floor, every guest had a thrilling time. This wedding wasn't complete without the whimsical floral arrangements from Flora & Fauna Flower Co.
Los Angeles Wedding Photographer, Rachel Artime, luckily captured every detail of this wedding - a modern bride's dream! View the Rowles' funky, fun wedding below!