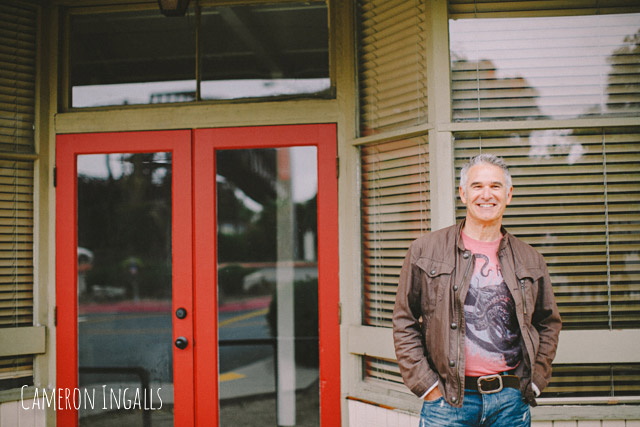 DJ | ARTIST INTERIVEW ///
Joe LaBarbera is a Renaissance Man if I ever met one. He surfs, skis, played football, danced ballet, practices yoga, and even spins music for some rockin' Central Coast weddings! I have had the pleasure of working many events with the awesome LaBarbera Sound. Not only is Joe good at all of the aforementioned activities he also rules at managing the soundtrack, feel, and timeline of wedding receptions. It's his passion for music and his love and respect for people that make him one of the top DJ's on the Central Coast. He attacks a wedding play list with his heart; seeking to feel out the couple and their guests to accommodate their musical mood and style. Joe isn't your typical cheesy DJ personality; he blends in and never make his time on the microphone about him. He is always professional and friendly. When you hire Joe you are banking on the fact that you are booking a seasoned professional who will serve you on your wedding day not because it's his job, but because he clearly loves people, music, and life.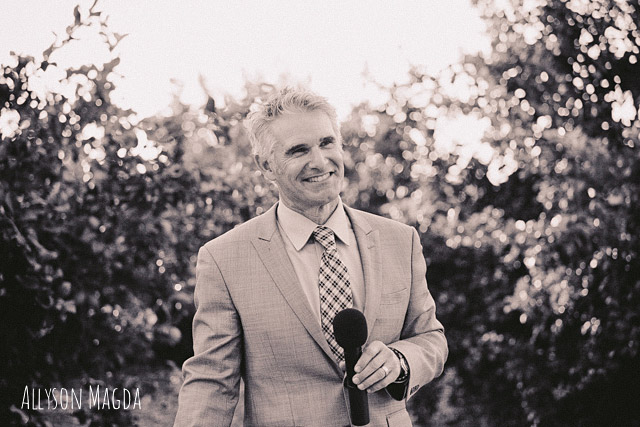 Do you consider what you do as an art form? (if so... explain)
Yes I do now. When I started I would say no. It takes TIME. But over time experience brings confidence and with that comes freedom & fluidity which transitions doing the "work" more into a craft and art form. At that point it can be made to look easy. Trust me it's not. But I love it! Of course! art form: any activity regarded as a medium of imaginative or creative self-expression. My medium is music, my skill is to organize and run a party in a way that people don't even know I am there but are saying wow isn't this a great party/celebration/wedding?
Who or what continues to inspires you?
I am really inspired by Great musicians, especially in concert. Seeing how they work the crowd and interact with the audience . And the world class athletes that I work with are a huge inspiration. ( for many years Joe has worked with winter sports stars at World Cup Races and Olympic Games mostly but not only Alpine Skiers ) I am inspired by the great performers. Watching a performer work a crowd, wind up the audience and take them on a journey during a show. My participation in a wedding has that potential. To facilitate a brides wishes by maximizing an important moment and letting the importance stand out. This can be done with sound, a silent pause and a seamless transition between events and highlights.
What makes your business unique?
What is unique is that when you hire LaBarbera Sound your get me and all of me. I am the one you hire, I am the one that meets with clients and hears all of their desires for the wedding and I am the one there to make it all happen.
How would you describe your ideal couple?
Two people that are totally into each other, into their families and friends. AND for a great party - LOVE TO DANCE!!
How did you get started doing this?
I got started by a fluke. When I got married the DJ flailed, which was a big disappointment for me because music was really important to me and most important on my wedding day. Also at the time I was working internationally and I got laid off. I wasn't sure how I was going to make my mortgage; it was a scary time. I remembered the DJ disappointment and that I loved music and I was a dancer before. So one day I had jury duty, and there was this lady there who was really involved with the wedding industry and she was actually the florist at my wedding. She said I should do it and that I would be great at it. So I contacted some friends from the Hollywood area (I grew up down there) that did sound for films and television and they helped me get my sound system set up and collect all my gear. I put it together and fell into it just like that.
What's your personal business philosophy?
Be the guy I would want at my wedding. Do a great job and keep it simple and smooth.
Favorite part of a wedding?
Heart felt toasts and/or a full dance floor.
Why do you... do what you do?
I love helping people celebrate life, this is why my business cards say that. I lost my Mom way before her time. and when I look back the times that stand out were family holidays, weddings and parties. those memories were and are so vivid. Not only do we have a chance to celebrate each bride and groom but a well executed and "happening" celebration is a celebration for everyone involved. I still get nervous about a wedding - the day I don't I should stop...
Favorite movie or documentary?
Ohhh hard question - how about most recent- I really enjoyed 20 feet From Stardom; a film about back up singers those not in the FRONT but without them so much would be missed. The film highlighted how most of what we remember about a song is the back up singers part the do wop pr the chorus...I think a good DJ is similar hopefully NOT the guy in the front but behind the scenes or off to the side making those marks...
How do you normally begin your day?
Coffee and exercising ~ hike ,bike, yoga, surf or ski to name a few.
What do you enjoy doing on your day off?
Hike ,bike, yoga, surf or ski to name a few.
Tell us about your first job?
Working at my dads restaurant. I grew up in Santa Monica, California in a large Italian family. My family owned a well-known family style restaurant in West LA called LaBarbera's. Having grown up in the service industry, I have participated in many large scale events since I was a boy.
If you moved to a foreign country, which one & why?
Italy probably to get back to my roots or Perhaps Bali Indonesia
Ok, tell us your Nickname(s)?
Catherine (my wife) calls me Guiseppe.
Tell us one thing few people know about you?
I practice yoga. I even spent 5 weeks in India some years ago exploring yoga and ayurveda with my wife and our yoga teachers.
Stranded on a desert island... list three things you'd bring with you?
1) My wife 2)my wife 3)my wife
What chore do you absolutely HATE doing?
If and when it happens... what do you want people to remember you by?
My joy of this life the two most important things in my life are my family/friends and travelling.
What do you want to be when you grow up?
What do you miss most about being a kid?