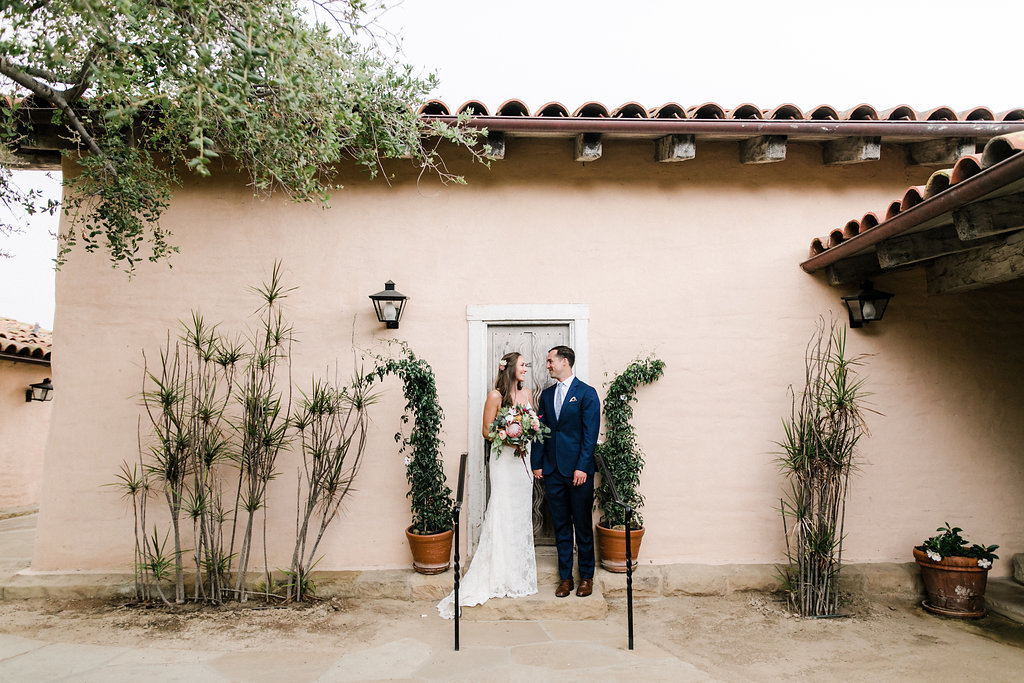 This fun Santa Barbara wedding combined classic with creative at a nontraditional wedding venue: The Santa Barbara Historical Museum! Despite some crazy weather before the ceremony, this venue perfectly reflected the couples big and bright personalities and immense love for each other. From planting a tree together during the ceremony, to shots of tequila, mini tacos and a mariachi band at the reception, this fiesta wedding celebration had it all! Anna Delores photographed the day and shared about this sweet wedding from her perspective. Read on!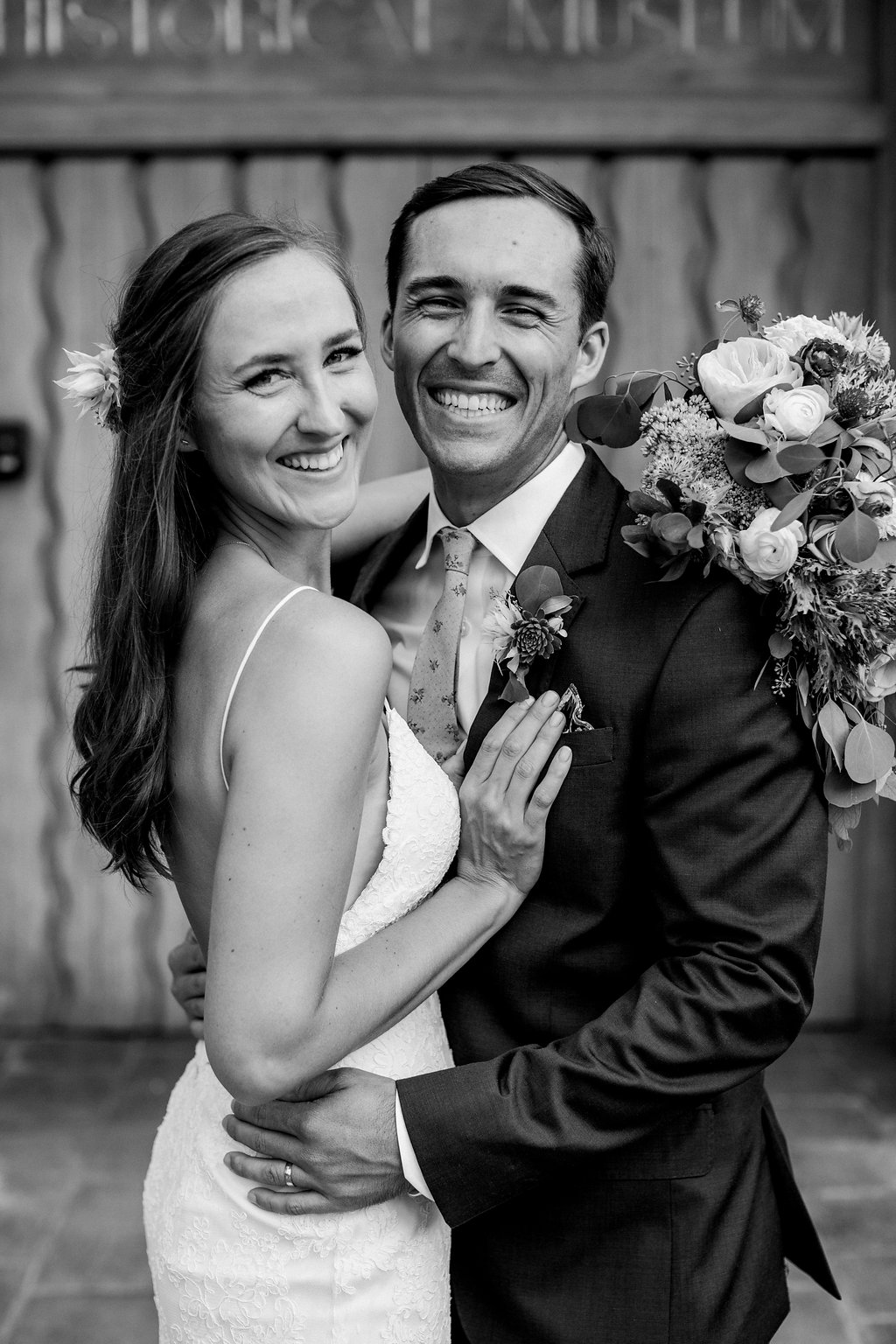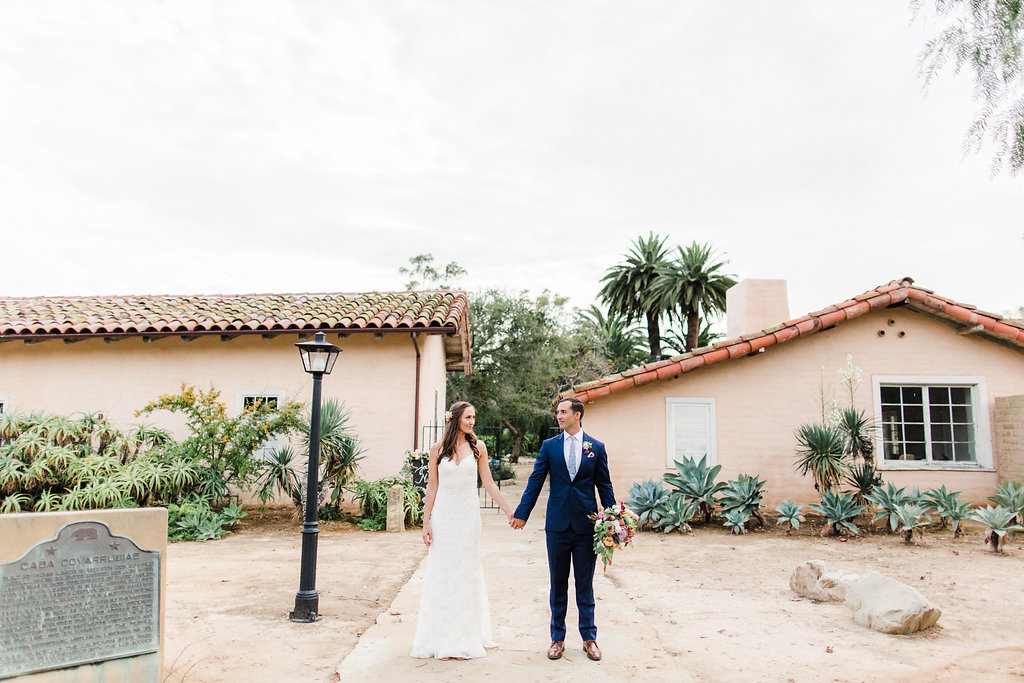 Words from the photographer, Anna Delores Photography: "In the Santa Barbara area on September 3, 2017, we experienced "microburst day." Labor Day weekend had crazy record-high temperatures and we expected warm sunshine. But, an hour before Jaclyn and Nick's ceremony, clouds rolled in and slammed Santa Barbara with 60-mph winds and a monsoon-grade downpour!
After ten minutes, the rain was over. The clouds parted and the sun came right back out! Vanessa's team ran to the 99 cent store to buy towels to dry off the ceremony chairs for arriving guests."
"And by the time the ceremony began, it's like nothing had happened. Jac and Nick were incredible at keeping their cool; Jaclyn had taken shelter indoors with her bridesmaids, singing Alanis Morrisette's "Ironic" ("it's like rain on your wedding day..."). The smiles on Jaclyn and Nick's faces were evidence of their focus on the day's primary purpose: committing their lives to each other in front of loved ones, enjoying good food and drink (provided by the incredible Haute Catering), and partying into the night. A little rain (and high-speed winds) weren't going to get in the way."
Stunning florals by Topa Flora accentuated the whole day from the bridal bouquet, to table decorations, to the ceremony alter.
"The couple made their love of Mexican food a priority; passed appetizers during cocktail hour included mini tacos with shots of tequila, and chips and salsa waited for guests at the dinner tables. A mariachi band played during cocktail hour. It was a beautiful day, microburst and all." - Anna Delores Photography