Cameron and Christiane's desert elopement was anything but traditional, yet completely romantic and authentic. When COVID-19 threw every obstacle their way, Christiane and Cameron pivoted to create the day of their dreams, reimagined. Read on for tips & tricks from the couple on how to make your wedding day wonderful amongst challenges.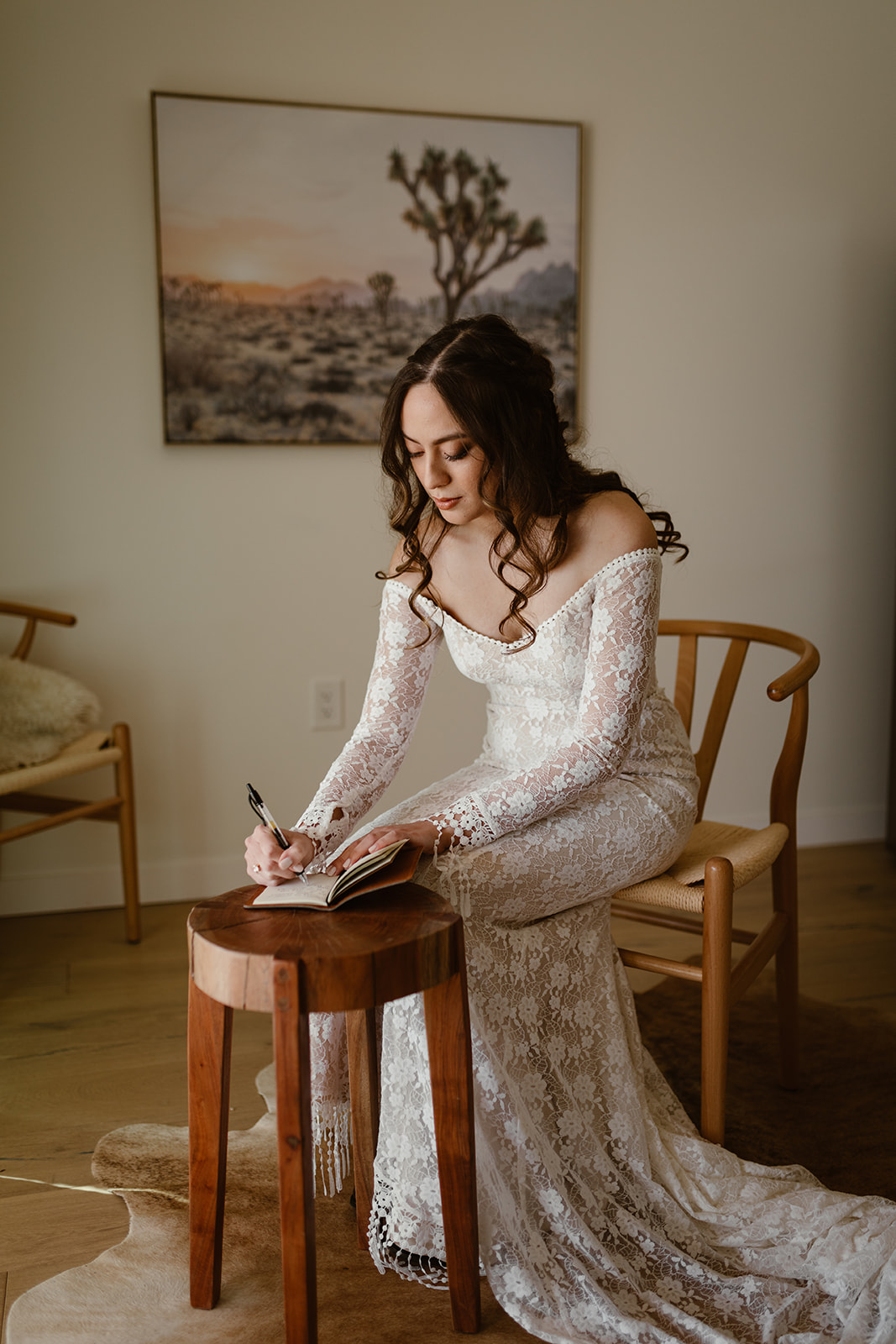 So - 2020 didn't go exactly as planned (or at all!). How did you stay positive and hopeful during the planning process?
It was a crazy year to plan a wedding, but knowing that at the end of the day I was marrying my best friend put everything into perspective. No matter what changes we had to make to our original plans, it wouldn't matter because we would be married!
What inspired your desert elopement?
My husband and I absolutely love the outdoors and national parks. It's on our bucket list to visit every single one together! When covid-19 hit, we decided to change our original wedding plans and have an intimate elopement instead. Neither of us had been to Joshua Tree National Park before, and we're always up for an adventure! We instantly fell in love with the natural beauty of the desert - it's such a magical place! Our desert elopement turned out to be the perfect plan that felt so fitting for us as a couple. It truly was a blessing in disguise.
Any advice for future brides having to pivot their wedding plans?
My advice for future brides is to be flexible and always remember why you're making the plans in the first place - to marry your best friend! Enjoy every minute of the journey, no matter what changes you might have to make.
What was your favorite moment of wedding weekend?
There were so many favorite moments that it's hard to choose! One favorite would have to be our intimate ceremony surrounded by our loved ones in the most beautiful location. The weather was absolutely perfect in Joshua Tree on our wedding day and the pink sunset was magical. Another favorite was having s'mores around the fire pit back at our Airbnb to end the night.