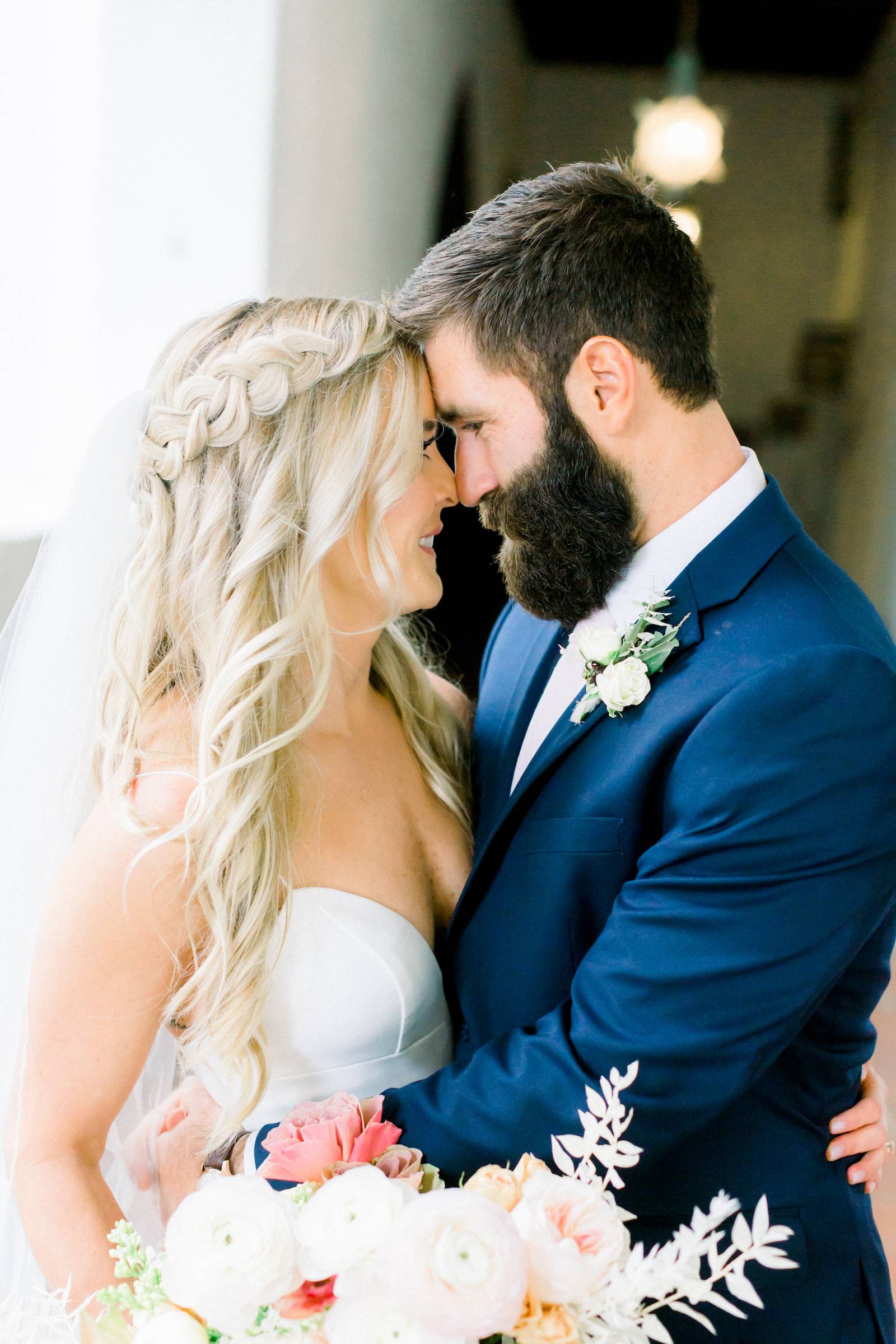 This Santa Barbara, Carousel House wedding was magic! Large window panes, stunning florals, and a bride and groom who, looking back, saw the rain on their day as something of value. Allison and Garrett figured it was only natural to be married in Santa Barbara, as many of their roots were around the area. Some of their best friends James & Jess, captured the celebration. Take a peek below to see more of this fun wedding!
Girl meets boy!
We met working together as beach lifeguards and Junior Lifeguard instructors in Carpinteria. Garrett would ask Allie to go on runs with him all the time. And it paid off. We started spending more and more time together. We dated long distance as Garrett finished college and during fire seasons. Garrett proposed to Allie on the same beach they first met. They had hidden photographers, champagne, and a picnic. Allie was so surprised that she kicked Garrett in disbelief when he got down on one knee.
Wedding Planning Inspiration
We were inspired by the area, the elegant and classy yet still laid back style of Santa Barbara. Allie is from Ventura, and has lived in Carpinteria for 10 years. Garrett has lived in Carpinteria his whole life, minus only a couple years. We wanted to use as many local vendors and products as possible. The wedding favors were jars of local honey. The wine selection was all local. The vegetables were local produce. All of the vendors were local, and many were friends.
Color Palette
Simple, crisp, neutral florals. My florist and dear friend helped inspire our color theme. I trust her artistic eye so much that I had her surprise me with every floral detail and it brought me (Allie) to tears. It was breathtakingly beautiful.
The Details
Allie's gift to Garrett was a mariachi band. He was so surprised by it. They snuck in during the ceremony and started playing right as we were pronounced husband and wife. It was a huge secret and an amazingly fun surprise.
Memorable Moments
The rain! It started to rain about 30 minutes before the ceremony and didn't stop. Neither of us wanted it to rain, but now looking back we wouldn't have wanted it any other way. It made everything so intimate and created a spectacular atmosphere.