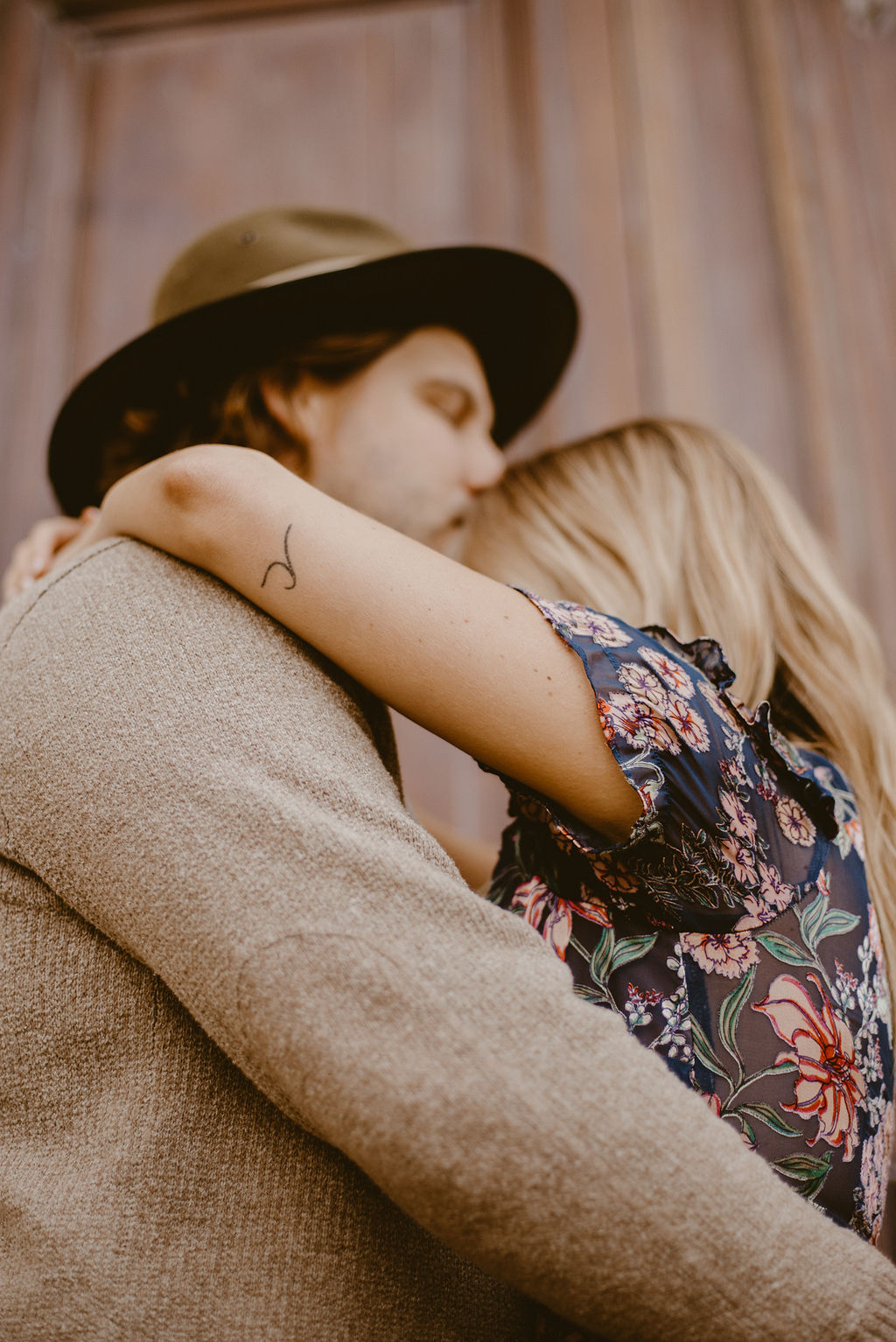 There is something so refreshing about engagement photos. Anticipation is written on the couples faces, love is truly in the air, and the presence of a casual vibe allow for the viewer to be invited in. This engagement session by Fox and Plume Photography is a sweet example of just that! Allegretto Vineyard and Resort couldn't of been a more fitting venue for this couple. From the courtyard to the lounge, each shot showcases their romantic, yet laid back style. Keep scrolling to hear more from the bride about their story.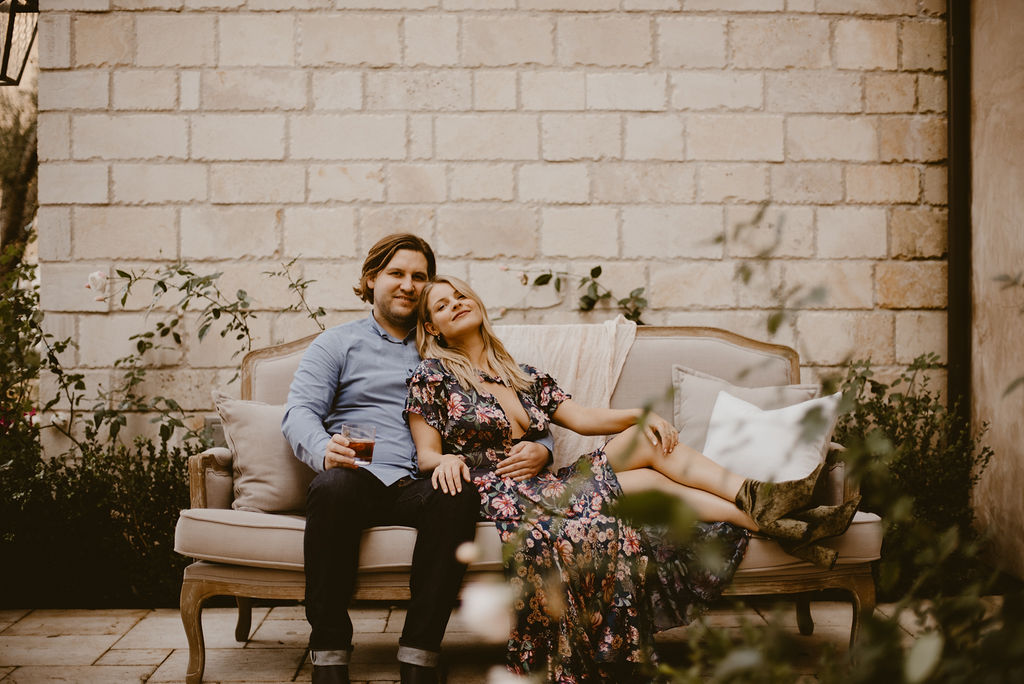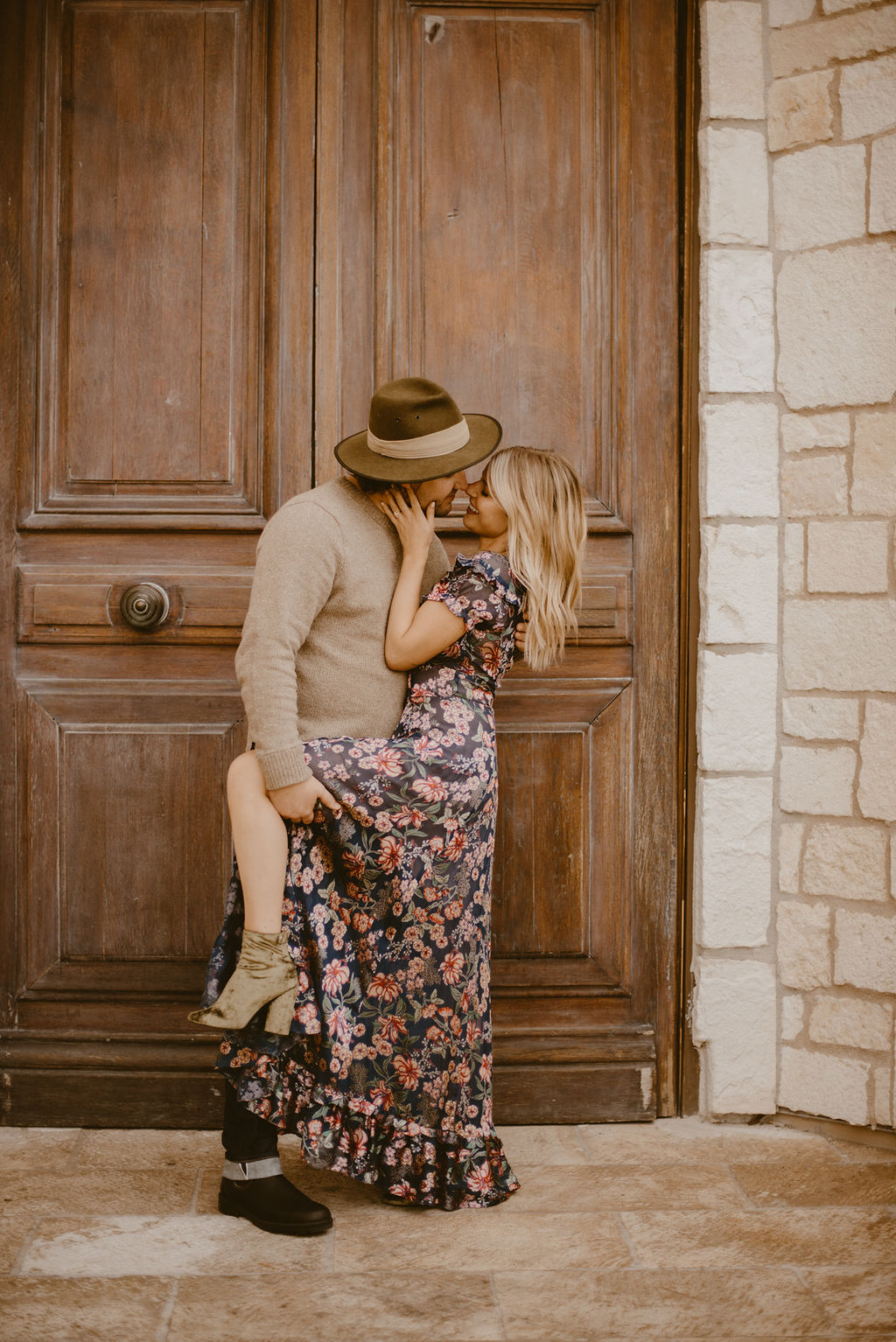 How We Met
We actually ran into each other at the launch of his brewery, Toro Creek Brewing Company. Which was debuted at whale rock music festival. A handsome Brewer, what's not to like! We chatted the entire night & it felt like we had known each other forever.
How He Popped the Question
It was fall. I adore this pumpkin patch in Templeton. So we made plans to go on a Monday. That morning we went to the beach with our pups. And then went home to get ready for pumpkin picking and dinner. We drove the back roads of Templeton and then he pulled over... I don't remember thinking anything of it, and then he asked me to get out of the car. Which I thought was weird, but then he said let's have a beer. So I thought, why not! There we were sitting in the back of the Subaru talking about the beautiful scenery and then he got down on one knee and said some sweet things and I said yes(of course)!
Favorite Part of the Engagement Shoot
My favorite part of our engagement shoot was how cool Rachelle was! She made Brendan and I feel so comfortable. It's not normal for most people to be on that side of the camera. So to have Rachelle directing us, was huge! Our house is covered in her photographs now! She's amazing at what she does.