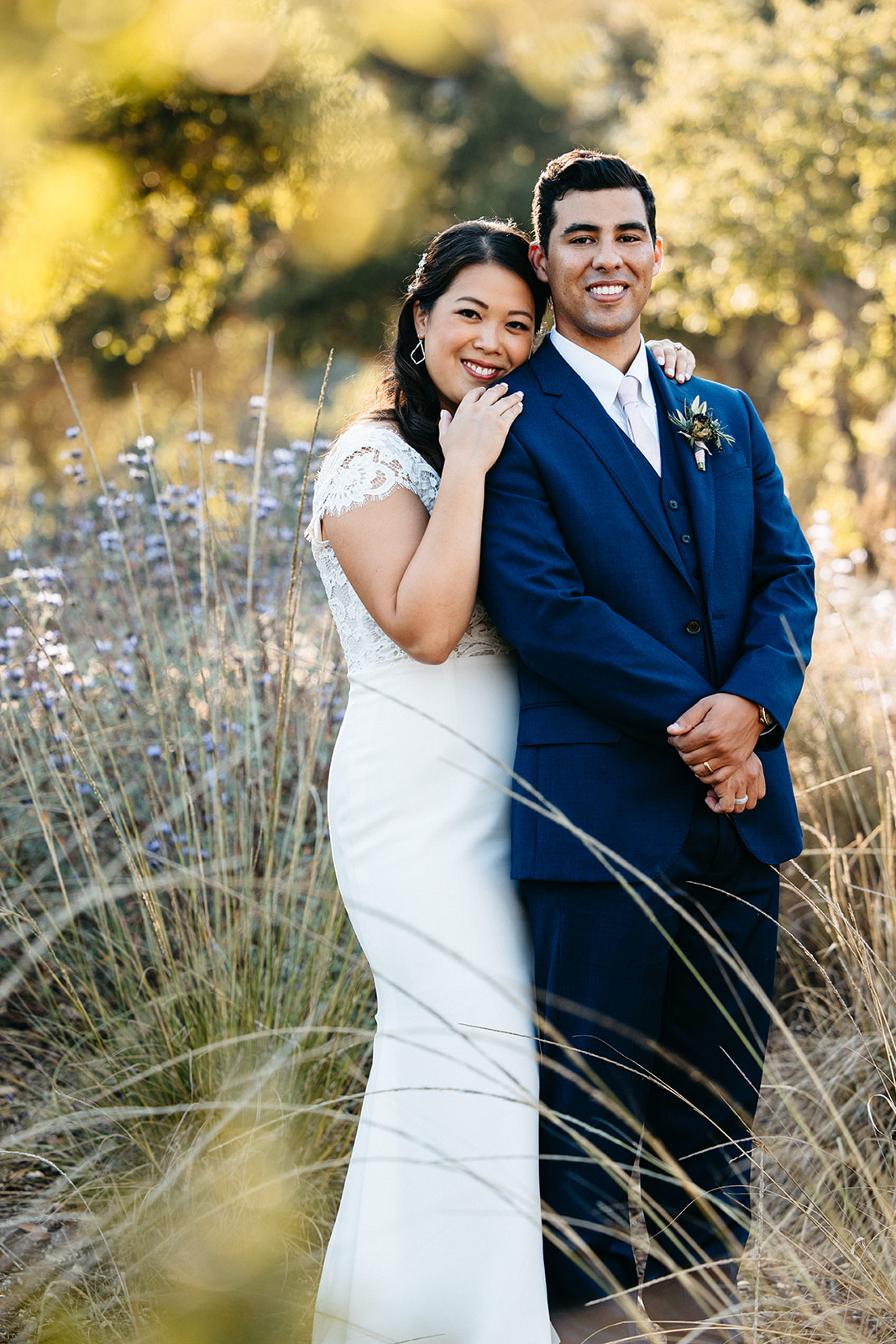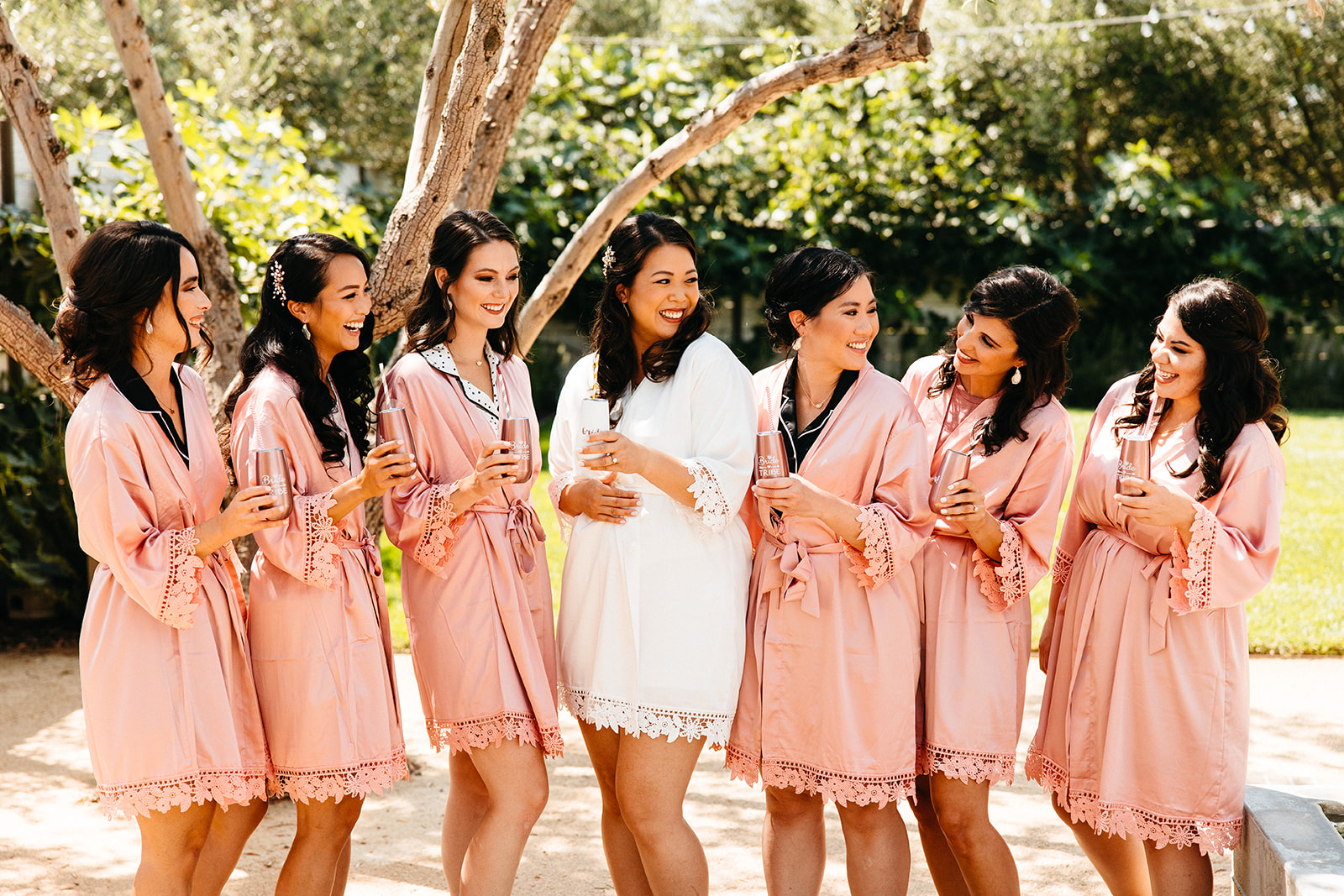 How did your love story begin?
We grew up in Davis, California where we both attended the same high school. While we only had one class together, we started dating at the end of senior year following a school field trip to Great America amusement park. We spent the day riding roller coasters - who knew we would be just getting started on the ride of our lives! We then headed off to college at UCLA (Corinna) and Cal Poly (Nick). After years of long distance dating, Nick moved up to Portland, where we lived while Corinna was in dental school. Nick surprised Corinna with a sunset beach proposal at Avila Beach in December 2018.
What was one of your favorite moments?
Our first look was everything we imagined and more. It was special for Corinna to get ready with all the girls and moms. Nick and the groomsmen arrived and we had our first look, which was building with anticipation, not just for Nick and Corinna, but also for the entire bridal party. It was funny how protective everyone was to keep up the surprise and not ruin the first look before everyone was ready.
What colors did you choose for your theme?
We chose a neutral palette of dusty rose and blush pink. Red is considered a lucky coordinations in Chinese culture, so we had a deep red / burgundy as an accent color for the florals.
Tell us about your favorite vendors.
Amanda and her team delivered on our mini-mony vision and although we had many adjustments and changes along the way (including venue changes and all!), we really couldn't have done it without her expertise and grace. Truly, we can't rave enough about our entire vendor team, but Jacob from Chromatic Collective did such an amazing job capturing all of our special moments not just from the wedding day, but from the beginning of our engagement proposal. All of our guests raved about the food from Splash, and the florals from FluidBloom. We can't say enough good things about our team including Brit Tarr and SLO Safe Rides!
Tell us about what inspired your wedding style.
We wanted to blend traditions with a modern twist. We planned to get married at Mission San Luis Obispo de Tolosa and due to COVID precautions, we were able to have an outdoor ceremony under the grape arbor. We loved getting to combine classic elegance with a modern romance theme. It was also important for us to incorporate both our families' traditions: immediately following our religious ceremony, we had a Chinese tea ceremony, where we served tea to our parents, aunts, uncles, and grandparents in traditional Chinese jackets. It was special and very symbolic to be able to share Corinna's family traditions with our newly blended family.
Do you have any advice for new couples?
Roll with the punches and stay flexible. Remember that it will all work out in the end and the challenges of wedding planning during the COVID pandemic really highlighted what was most important to us. Don't be afraid to ask for help, advice, or guidance and let others help you who want to lend a helping hand.