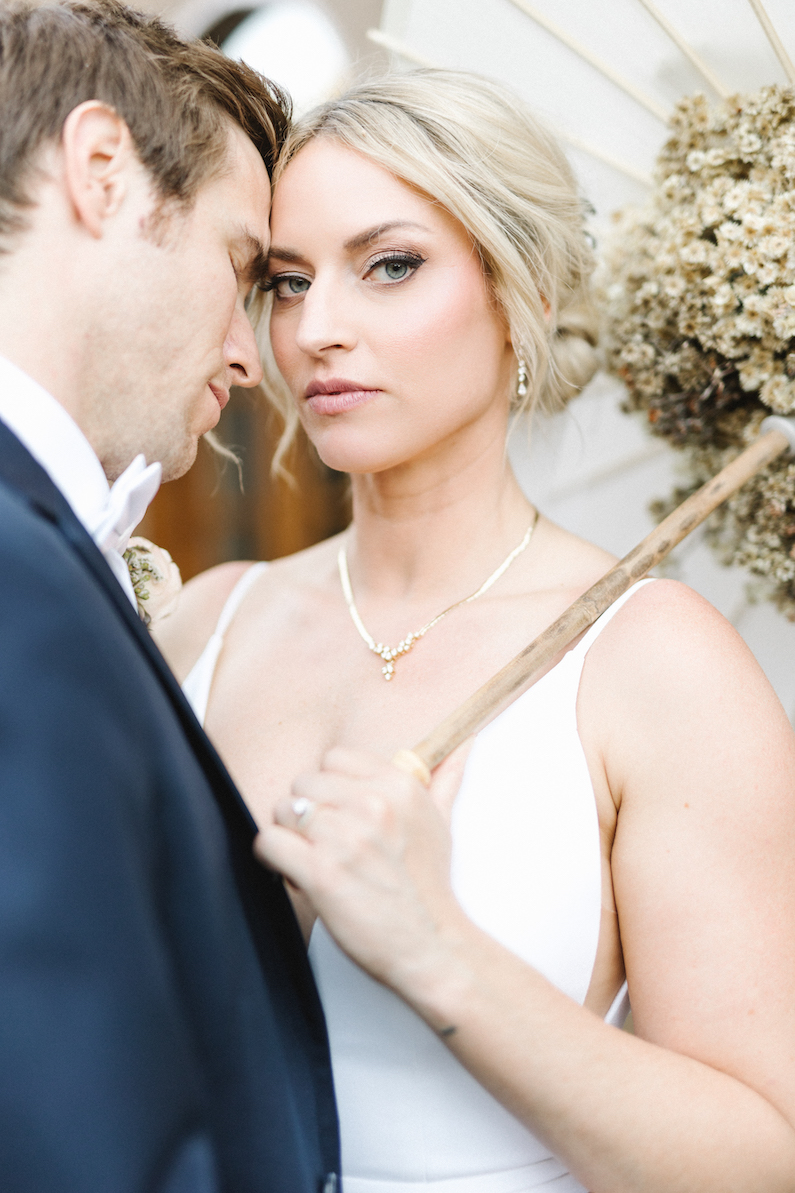 One look at this San Luis Obispo venue, Villa Loriana and a sweet glimpse of the couple in love, and you have yourself a fairytale wedding. Their countryside, old Italian inspired day was a dream come true. What caught our attention most about this wedding were the rich and stunning portraits of the couple that Katina Patriquin Photography captured. Event designer Christina Rose Weddings Events and San Luis Obispo floral designer, Flowers by Denise brought in soft blushes, eucalyptus, and gold details to compliment the couples style and the stunning grounds. Let your eyes and heart be swept away as your scroll through the rest of the day.
The Love Story
Alex and I met training together for the Olympics in 2015. We were training partners and best friends for two years before we fell in love. Although to be truthful, I knew I was going to marry him from the very beginning of our friendship. There was something about him that was so special and I knew we had a connection unlike anything either of us had ever experience before. Alex set up A beautiful surprise proposal at one of my favorite places in shell beach. I was so shocked when he tapped on my shoulder that I asked him " What are you doing here?" He got down one on me and told me he wanted to spend the rest of our lives together… I screamed out loud( F******) yes! He is my best friend and there's no one I would rather spend the rest of my life with.
Inspiration
I am a hopeless romantic who also loves Frank Sinatra. I was very inspired by those two things and let my creativity fly while I worked with my AMAZING vendors
Color Palette
Blush pink, navy blue, cream with accents of olive green and gold!
The Details
My photographer and videographer!!! I have always had a huge interest in both of these, And I found the best team I could've possibly asked for!
Memorable Moments
It's hard to pick just one! One of my favorites was officially being announced as Mr. and Mrs. Bishop! That was a feeling I have been waiting for my whole life. I would say my second favorite memory was our first dance. We spent months taking dance lessons together and it really really paid off. We nailed every move and it flowed so smoothly. I felt so comfortable dancing with him even though we were in front of so many people and it truly was a magical moment
Advice for New Couples
1. Get a wedding planner if you can! 2. Interview your vendors and try to get to know them. I had amazing one-on-one conversations with each of my vendors and truthfully have made some lifelong connections. Being able to work hand-in-hand with my vendors was hands-down one of the best things I've ever done