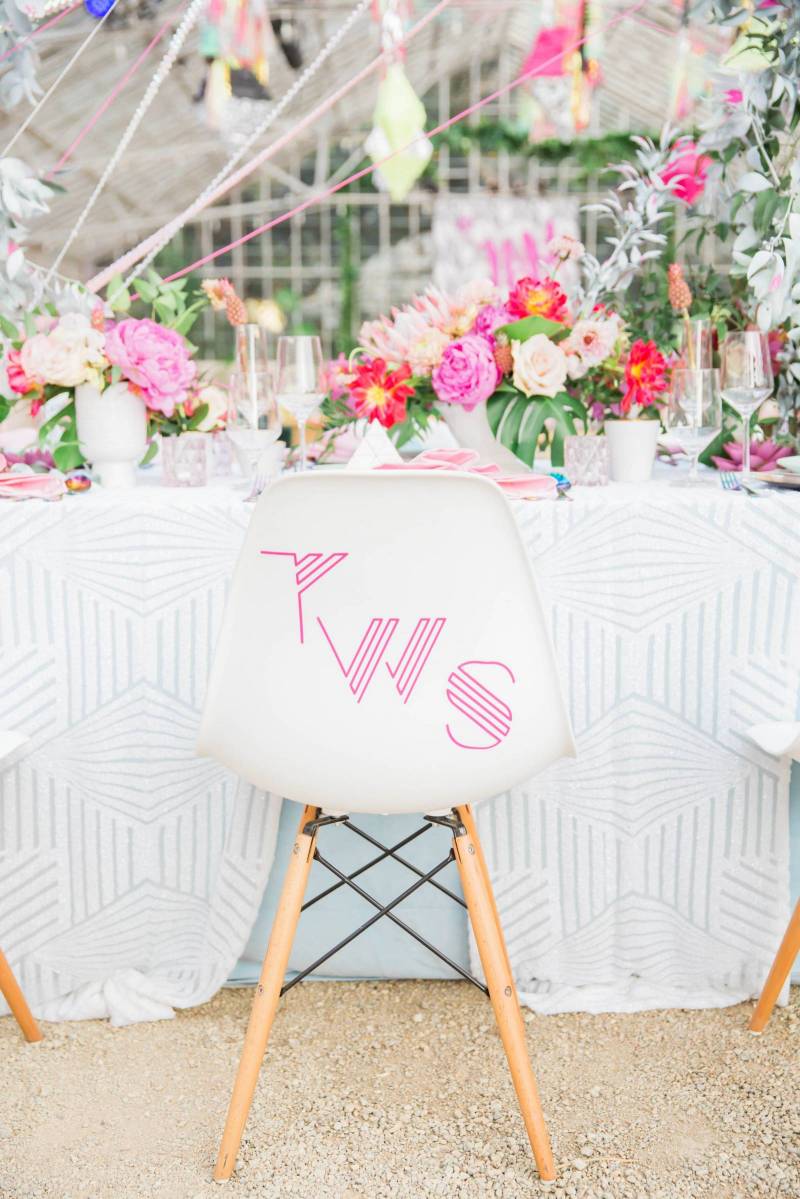 Jaime from Wild Heart Events shares about her vision:
"This year we went for an 80s inspired design concept, giving our design teams options ranging in colors from pastels and neons to themes such as surf and skate culture or musical artists. We were excited to give each team free reign in terms of their installations and concepts and were thrilled to see everyone take the 80s to the next level!
In terms of our overall design, the event was held in the same private greenhouse as the past 2 years, which Bella Vista Designs lit to perfection. My favorite part was the entrance installation, a collaboration with Bright Inc. involving a mix of balloons, tropical foliage, florals and flamingos. The installation was 3 dimensional, wrapping around the front door so you had the same view whether you were inside or outside the building. I think the highlight for our guests were the breakdancers, whom we hired from our local UCSB break dancing club. They KILLED it on the dance floor and got everyone pumped!"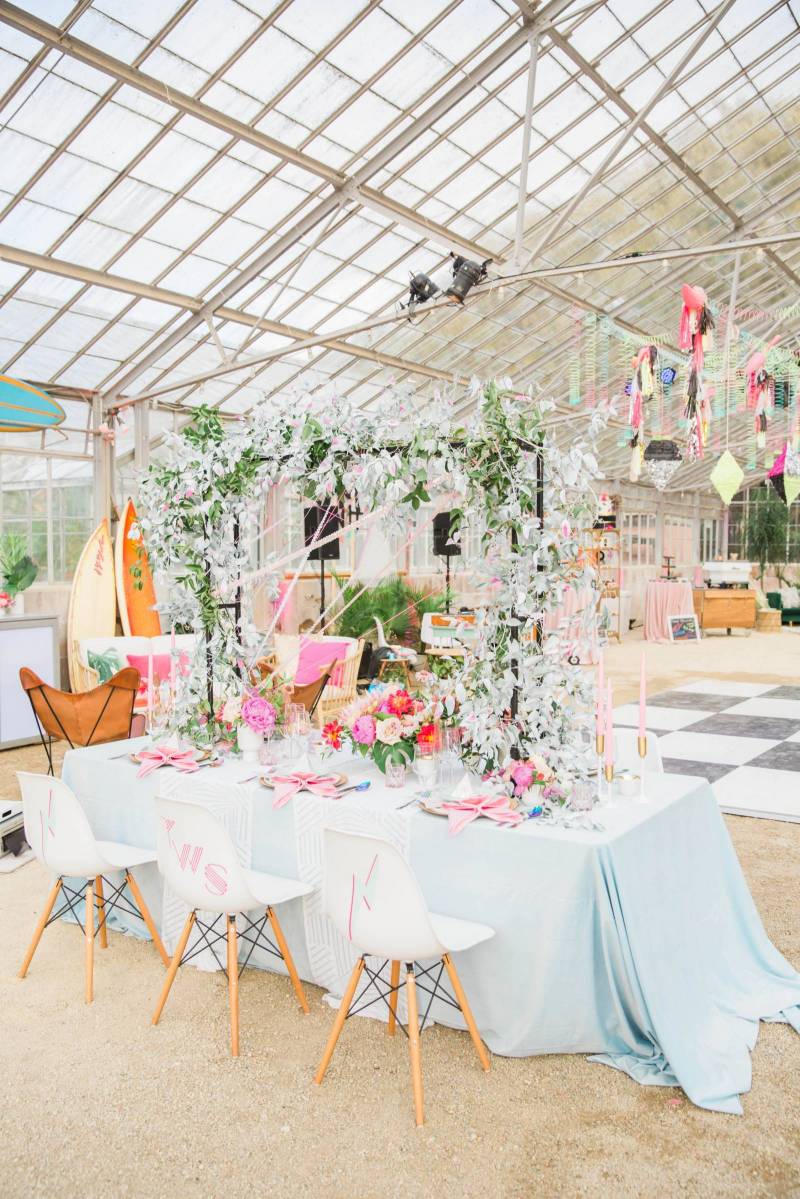 "When Cameron Ingalls first approached us to design a space at The Jam Event for The Wedding Standard, we were a bit hesitant. The theme was 1980's and we weren't sure where to begin. This is not our favorite decade design-wise! But of course we're willing to do anything for Cameron, so we put our thinking caps on and decided to go for it. " - Lovelyfest Events
"Our idea was to go full Miami Vice and create an over-the-top surf inspired/iridescent/pastel paradise. The Wedding Standard sponsored a space at The Jam Event where we were able to design a tablescape and lounge with our pal and florist Katie Noonan. It was pink, blue, punchy and bright, and everything we like about the 80's." - Lovelyfest Events
"The entire album of images from The Jam is featured on Green Wedding Shoes - check it out! After we saw all the other design spaces at the party we decided this decade wasn't so bad. Everyone knocked it out of the park!" - Lovelyfest Events
A-TEAM - PRINCE INSPIRED TABLE