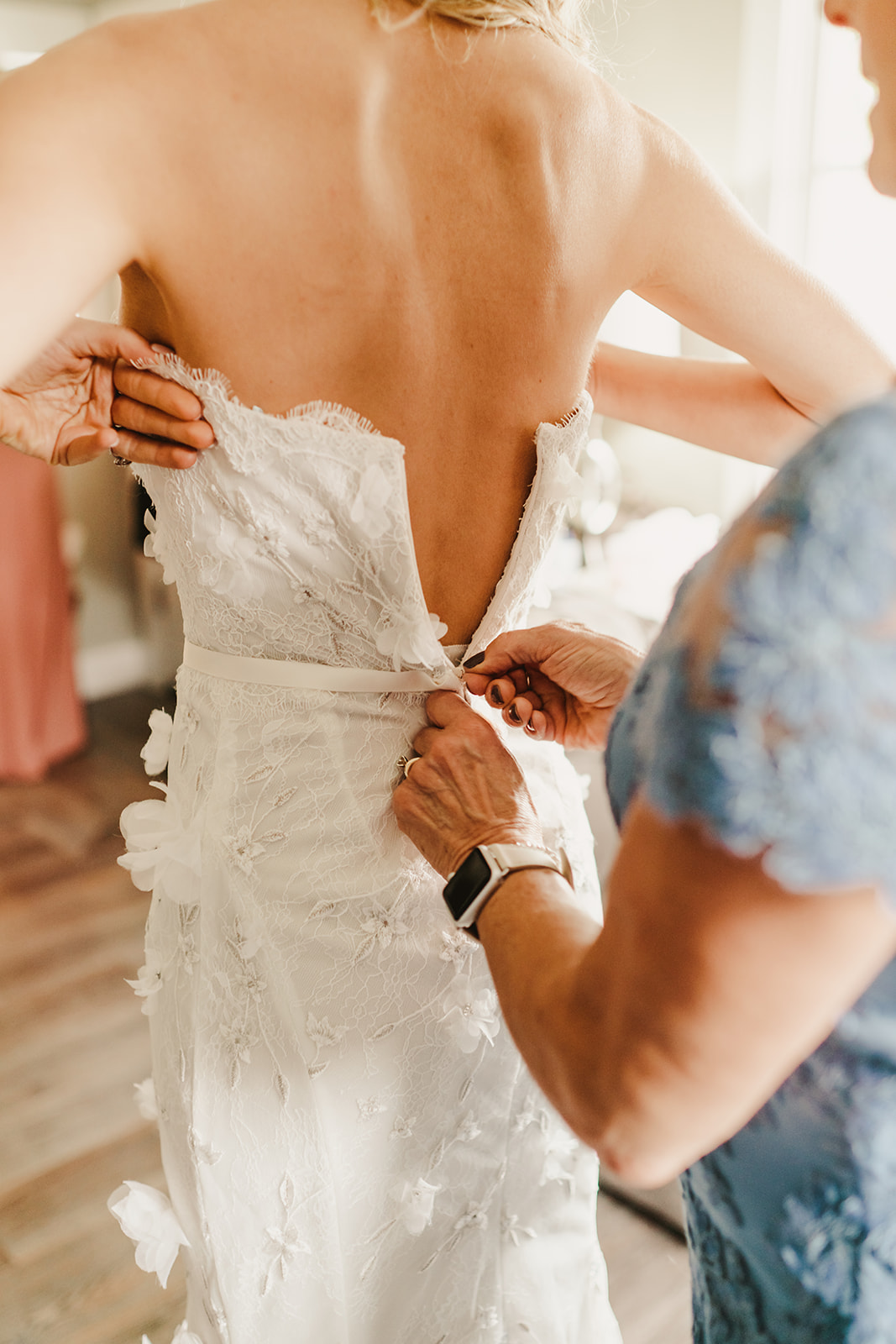 When it comes to wedding planning, finding the perfect wedding dress can feel like a lot of pressure and be quite overwhelming. Some of us may have been dreaming about our dresses since we were little girls while others may have not even thought about it! With endless styles, fits, and budgets, it can be hard to narrow it down to just one. Below we have some of our favorite tips and information to know when looking for your dream dress.
1. Look for inspiration
Check out places like Pinterest, Instagram, or magazines to gather inspiration for your dress. This is the perfect way to narrow down what styles, fits, shapes and details you are drawn towards. Try and find a few similarities between the selected dresses and share them with your gown consultant.
2. Start looking early
You will want to start shopping for your dress as early as a year before your wedding. Sometimes it can take up to six months just to have your dress made and altered, and potentially even longer if your dress has a lot of extra details. Make sure you are giving yourself enough time to look for your perfect dress!
3. Know your budget
Be aware of your dress budget before going to your fitting appointment and make sure to let your consultant know beforehand. Sometimes it is smart to start with the lower priced dresses and then work your way up. If it is above your budget, don't try it on! That will just be making it harder on yourself.
4. Keep in mind the location and time of year
When selecting your dress, make sure to take into consideration the location of your wedding and the time of year. This can help you rule out certain styles and fabrics that may not be suitable for your wedding. For example, brocade is very heavy and would be best for the winter.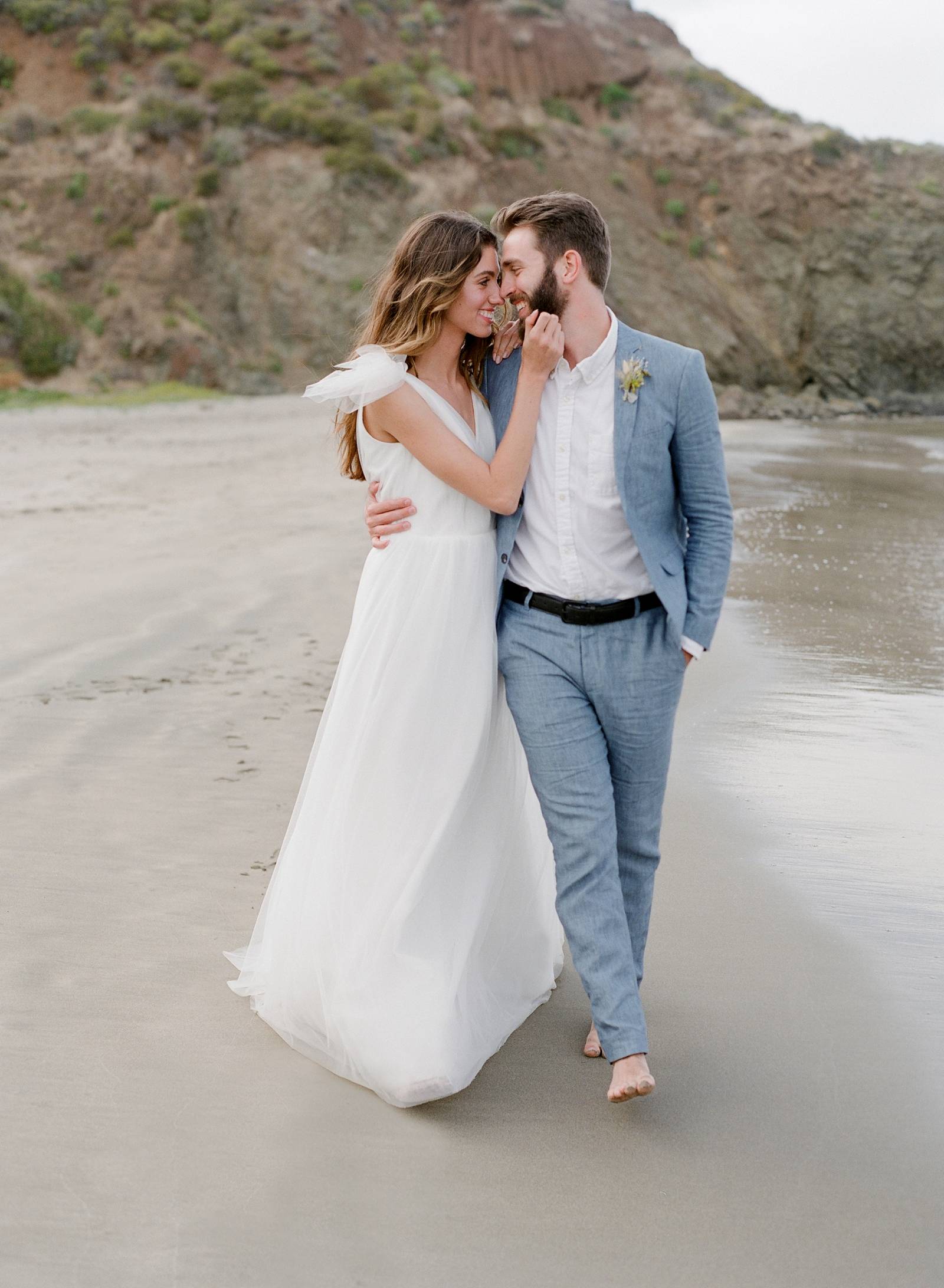 5. Know your wedding theme
Along with being aware of your location and time of year, make sure you are also considering your wedding theme or mood. Know if you are leaning towards a formal event, a boho wedding, or a rustic barn wedding. You want to make sure your dress does not clash with the overall wedding theme.
6. Keep an open mind
Throughout the shopping process, make sure to keep an open mind. You might be surprised by what you find! It is easy to look at a dress on its hanger and not like it, however sometimes you may love it when you put it on.
7. Do not freak out with sizing
It is very common to buy a wedding gown that is a size or two up from what you would normally buy, so do not worry about what the tag says! In the end, no one will even know the number and they will be too busy looking at how great you look.
8. Ask questions
Make sure to utilize the time at your appointment and ask the consultant and yourself questions. For yourself, paay attention to how it feels: Can I dance in it? Can I sit in it? Am I comfortable? While it may look good standing up, you do not want to be stuck in a dress that makes you insecure our uncomfortable.
9. Make an appointment
Definitely make an appointment for your dress fitting, most boutiques will require it! We recommend trying for a weekday since it will be less crowded. This will give you more time and attention from your consultant.
10. Try out different silhouettes
Like we said before, keep an open mind. If you are not set on your style, try out a few different silhouettes. You might be surprised how they fit. Make sure to pay attention to what it accentuates and if it hides the parts you are insecure about.
11. Bring an entourage, but keep it small
While the idea of bringing all of your bridesmaids, your mom and mother-in-law to the fitting may sound fun, it will end up just making the process harder. Getting the group to come to an agreement will be very time consuming. Try selecting two or three important people and bringing them along with you.
12. Pay attention to the detail
Look at all of the different dress details when trying them on. Different fabrics, colors, and embellishments can make a pretty big difference on the look of the gown when it is on.
13. Try shopping sample sales or trunk shows
Some salons will have discounts on dresses to get rid of old inventory, or put on trunk shows with discounted prices. To save a little on your dress, try attending some of these events.
14. Try on a lot of gowns, but not too many
It is inevitable that you will probably end up trying on a lot of dresses (unless you are lucky!), so be prepared to go on multiple shopping trips before finding the perfect dress. We do recommend however that you limit the dresses you try on at each appointment. You do not want to leave feeling too overwhelmed, so it is best to take a break when you are starting to feel like it is all too much.
15. Be prepared for your appointment
Bring any additional accessories that you are planning on wearing to see how they look with your gown. Try bringing your shoes or heels to get an idea on the length. It is also a good idea to go with a similar hairstyle so you are able to imagine how the entire look will come together.
16. Be you!
In the end, this dress is what you want and represents your style, so pick what makes you feel the most you! Do not feel like you need to pick what is trending or what your mom thinks is best. Like we said before, pick a dress that makes you feel comfortable and confident, and will help you feel your best on your wedding day.