From the beautiful coast to the stunning Santa Ynez mountains, Santa Barbara is a great place to get married. This picturesque and charming town hosts numerous venues that are sure to fit your needs and help create your dream wedding.
We have curated a list of 20 of our personal favorite venues located in or around Santa Barbara.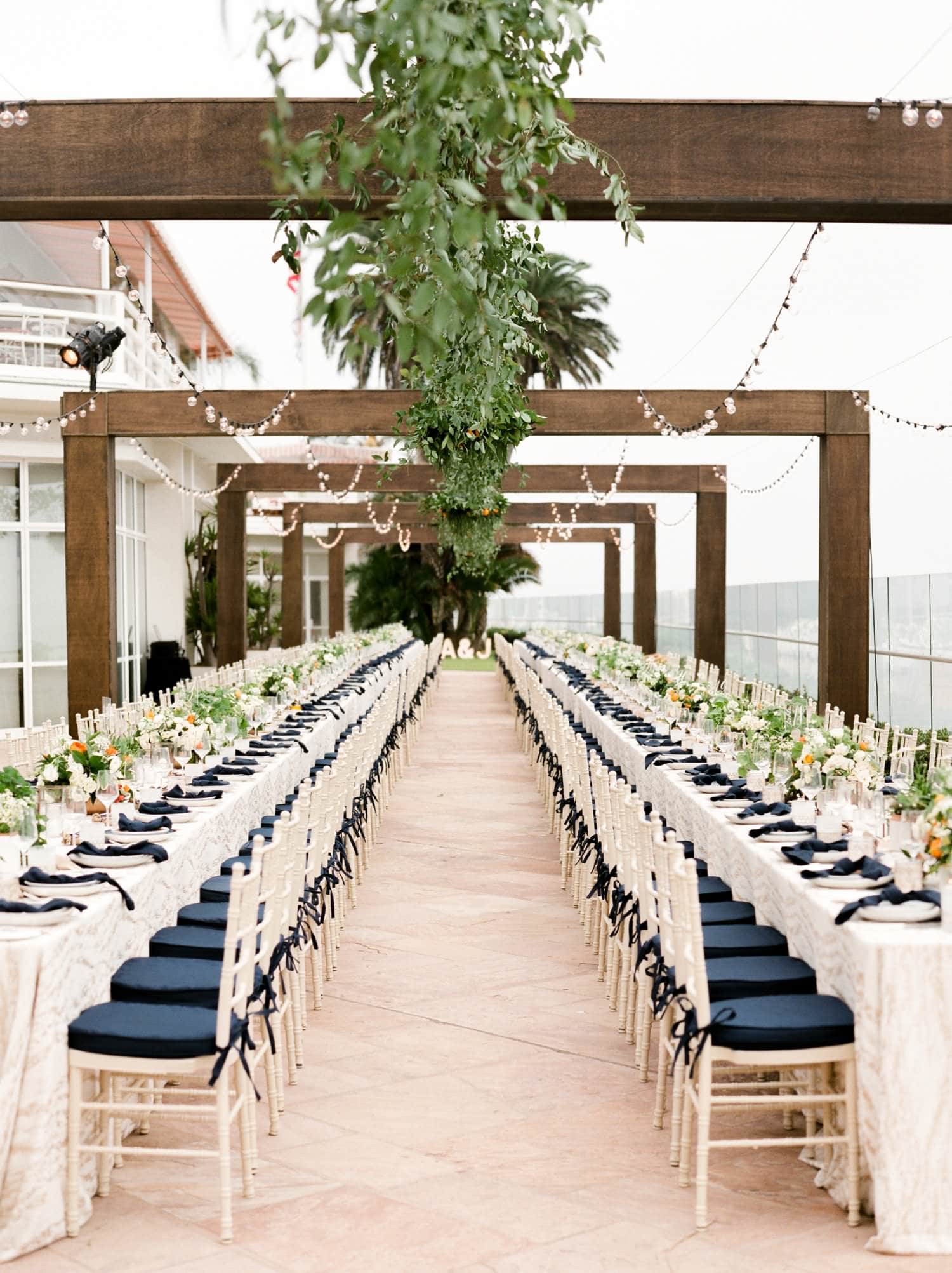 1. Four Seasons Resort, The Biltmore
The Four Seasons, set next to the oceanside, makes for a beautiful wedding. With Elegant lawns, Spanish style tiles, and ample event space, this hotel is a great choice to host your wedding.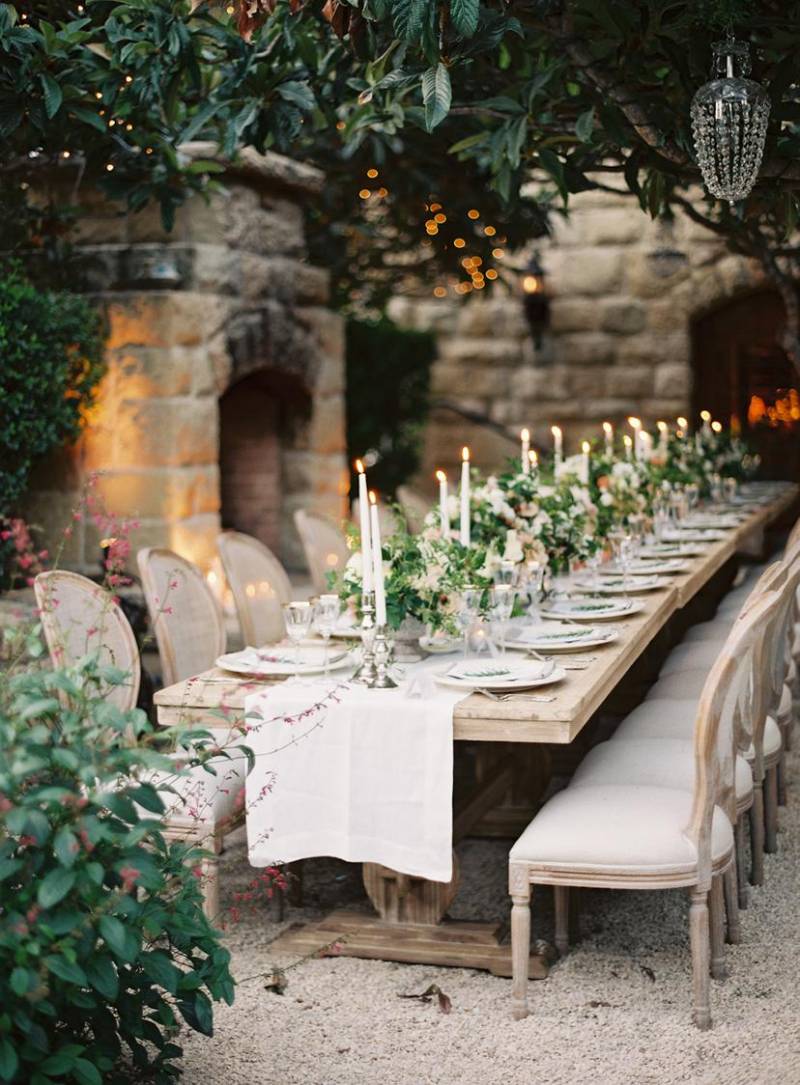 2. San Ysidro Ranch
This beautiful space set on 500 acres with quaint cottages and jaw drawing lavender bushes is a romantic and elegant location for any wedding.
3. Santa Barbara Historical Museum
This Museum, in the heart of downtown's historic district, celebrates the community's Chumash, Mexican, Spanish and American heritage. This unique and intimate venue is sure to make a special celebration.
4. Belmond El Encanto
This glamorous and chic hotel with beautiful gardens and incredible views offers multiple event spaces for your wedding from outdoor to indoor, accommodating different guest counts.
5. The Narrative Loft
This spacious and upscale loft brings a city feel to the heart of Santa Barbara and allows plenty of freedom to be creative with your design.
6. The Ritz Carlton Bacara
This romantic coastal hotel offers stunning cliff side views of the Pacific Ocean, an indoor ballroom, and even an outdoor terrace.
7. Klentner Ranch
Nestled in the hills and featuring 180 degree views of the Pacific Ocean, this expansive venue with a beautifully landscaped lawn is the perfect spot for and outdoor celebration.
8. Kimpton Canary Hotel
This Spanish-style hotel offers a formal ballroom setting or a relaxed rooftop with views of the downtown, making for a luxurious California wedding.
9. Rosewood Miramar Beach
This luxury hotel hosts numerous event spaces, from the stunning backdrop of the seaside to the glamorous Baccarat-embellished ballroom.
10. Santa Barbara Zoo
The Santa Barbara Zoo is the perfect spot for any animal lovers! With exotic gardens and beautiful ocean views, this venue makes for a special and unique wedding.
11. Villa and Vine
This romantic ceremony and reception space, with crawling ivy, olive trees, a fountain and a fireplace, is a timeless wedding venue. This downtown venue includes multiple packages and even offers an in-house caterer.
12. Santa Barbara Yacht Club
Founded in 1872, the Santa Barbara Yacht Club is the second oldest yacht club on the West Coast. Whether you choose the marina front or a ballroom, this venue has it!
13. Ocean View Farm
This secluded venue sits on a 12 acre organic avocado, citrus and coffee farm in the foothills of Carpinteria. The venue has a large barn with two different lawns, one facing the farm and the other facing the Channel Islands.
14. Hilton Santa Barbara Beachfront Resort
This beachfront resort, with nine newly-renovated venues and stunning views of the coast. The hotel offers romantic gardens, their Plaza del Sol and multiple grand ballrooms.
15. Rancho Dos Pueblos
This venue offers a private beach and Ocean Bluff location ,a 100 year old Barn adjacent to an enchanting Sycamore grove, and their Historical Casa Grande Estate lawns and gardens.
16. Whispering Rose Ranch
This majestic ranch estate in the hills of Santa Ynez is an elegant venue with panoramic mountain and valley views. With 100 horses on the 80 acre property, this is a place that is sure to wow your guests.
17. Sunstone Winery
This organic vineyard retreat located in the hills of Santa Ynez is a stunning Tuscan inspired villa which is sure to make you feel like you were transported to Italy.
18. Sogno Del Fiore
Sogno del Fiore is an exclusive wine club, hosting around 5 weddings maximum a year. Located in Santa Ynez valley, the property has 3 acres of vines, an olive grove, a garden, and beautiful mountain views.
19. Roblar Winery & Vineyards
Roblar winery & Vineyards is a rustic and secluded venue nestled in Santa Ynez and surrounded by magnificent oak trees. This makes for a sweet and classic wedding space.
20. Zaca Creek
With access to their barn which lies adjacent to their great lawn, this venue has beautiful views of of the rolling hills.