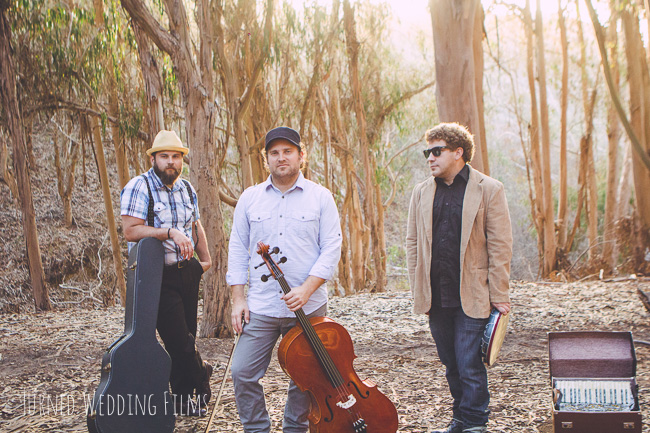 FILM MAKER & PHOTOGRAPHER | ARTIST INTERVIEW ///
If a photo can tells a 1,000 words then a video must tell 1,000,000. Turned Wedding Films specilizes is emobilizeing your perfect day so you can re live it anytime you want. They capture the emotion in every shot and the love in every pose. Wedding cakes, flowers, food, and table clothes Oh My! All these details are important in creating your ONE perfect day. But that's just it all those details only last for the day, Turned Wedding Films specializes in recording your wedding day in order to re live it as often as you would like.
Connect with Turned Wedding Films right away!
How did you get started doing what you do?
John: Seeds were planted as far back as childhood growing up in a family which promoted the visual and musical arts. College lead me into the profession of science where I worked 7 years in the field of bio labs. I had for years dreamed of turning my hobbies into a career and working for myself. This idea grew into reality when I met Andrew while working a wine harvest. We bonded over the mutual passion for playing music and began gigging together. We launched Turned Productions with a focus around work for musicians, commercials, and art films. Weddings soon happened by pure accident. We were asked to film a friend's wedding and one the thing lead to the next, and Turned Wedding Films was born
Who or what continues to inspires you?
John: Nature and the great outdoors.

Andrew: The relationship between humanity and the beauty of nature.

Sean: The outdoors. Nature is extremely creative. From how the wind blows to every sunrise and sunset, each day holds it's own look and feel.
What makes your business unique?
We believe in taking a progressive handcrafted approach to every aspect of our business. I'll not go into the detailed technical aspects of the filmmaking equipment, to the intensive post production editing and writing/record original music, however, in short, we design our work to be custom heirloom pieces of art which embody each couple and their special day.
How would you describe your ideal couple?
You're looking to hire a cinema art studio and not a videographer.
What's your business philosophy?
Anything is possible if you commitment yourself and work hard. Mind, body & Soul.
Favorite part of a wedding?
J: Depends on the wedding. Usually the "part" (event, detail, persons, etc.) which makes that wedding singularly unique.

A: After the ceremony, when the couple is truly in their moment... and being able to capture all of it.

S: Walking into the reception before everyone enters to see all the hard work that the couple designed and the vendors put together.
Why do you do what you do?
J: Pure passion and love for the studio and the work.

A: Having a career in the arts is massively rewarding and fulfilling. It never really feels like work. Family is also a big source of inspiration. Being part of a wedding is like you're a long lost cousin meeting everyone for the first time at the greatest family reunion ever.

S: The continuous pursuit of living a fulfilling life. For me that means loving what I do on a daily basis and not being stuck in a cubicle from 9 to 5 until I'm too old to do anything else.
What question do you always ask the Bride & Groom?
How did you meet? We love to know the story behind each couple.
How do you normally begin your day?
J: Hitting the snooze button.

A: By sprinting up mountains.

S: It depends on the day, usually a short catnap or a little web surfing to catch up on the world news and FaceBook stalk.
What would you say is your greatest accomplishment?
J: Being able to work as a full-time artist.

A: Personally: Being a strong family member.

S: Thus far, I was a line producer for a film which made it from script to the big screen.
What do you enjoy doing on your day off?
J: Beach Day

A: It can range from drives through our beautiful area of the Central Coast to binging a new series on Netflix; House of Cards is unreal.

S: Depends on how busy my days "on" have been. Usually it's running required errands while mixing in something fun like a checking out a new restaurant, chillaxing for a few hours at the beach or catching a new movie.
Tell us about your first job?
J: I started a lawn mowing business with my brother in high school.

A: My father use to raise rabbits We had a barn with over 2,000 rabbits and he'd give me a dime to feed them all. In hindsight I think he received the better end of that bargain.

S: In high school with the athletic department. I got paid attend ballgames that I would've probably gone to anyways, working concessions, selling tickets, and in the press booth.
OK, tell us your Nickname(s)?
J: JT, Giovanni, Jonald,

A: Not even gonna go there.

S: Through middle school, I was affectionately called Beavis because of my curly blonde hair. These days, the occasional "Seanathon" from my family "because Sean should be short for something".
Tell us one thing few people know about you?
J: My double life in the world of the culinary arts. I had training though college as a chef and had a small business as a private chef.

A: Four years of my twenties were spent traveling around the world. It's also the origin of the beard.

S: I'm a closet Star Wars nerd in a current foodie affair with Mac & Cheese.
Wedding trend that your loving right now?
Anything non-traditional. Pink wedding dresses, bridesmen, food trucks, small cakes, cupcakes, no cake, pies in place of cake, moonshine passed during the ceremony.... Cheers! It's your day. Make it your own!
Wedding trend that will hopefully be out next year?
Slow motion video booths. We recently started doing these. Confetti rains, guest dance, bubbles fly......Everything looks awesome in slow motion.
J: "Diamonds are forged in the hearts of volcanoes." - John Turner (yes, I did quote myself)

A: "I start from the supposition that the world is topsy turvy." -Howard Zinn

S: "You either gotta get busy living, or get busy dying." Shawshank Redemption
What do you miss most about being a kid?
J: Time was plentiful. A year felt like eternity.

A: The innocence.

S: The world of make-believe.
What's in the top 5 of your bucket list?
J: Iv'e been too busy to sit down and put one together.

A: I've done enough. I retire.

S: Travel more, like to the British Isles or New Zealand. Write another screenplay, skydive, swim with whales in the wild ocean, leave a legacy.
Where do you see yourself (or business) in the near future?
Continuing to grow. We're always pushing ourselves to see what we can do in taking our studio and craft to the next level.