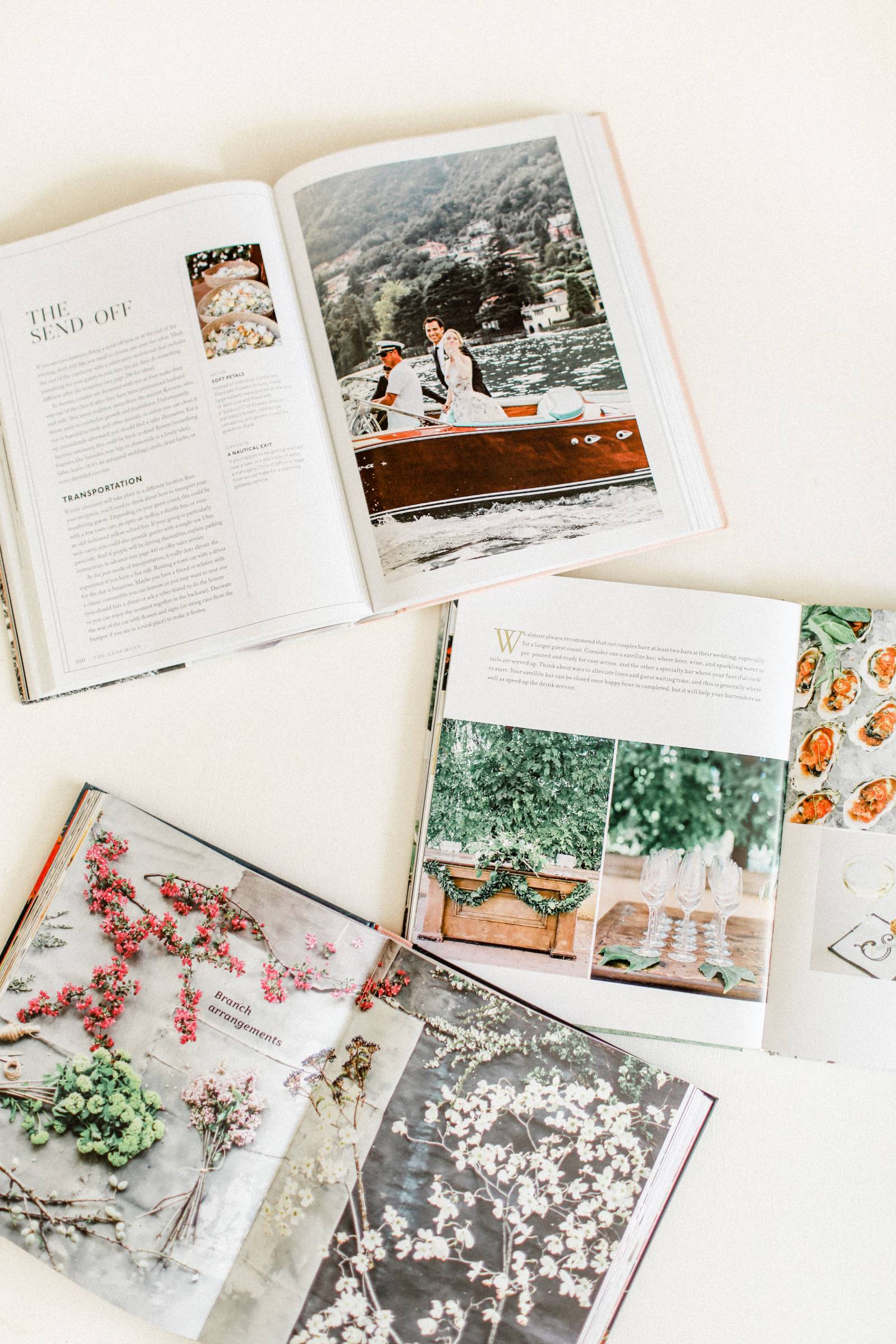 There is something so sweet about cozying up with a good book, especially when they look this good! Inspiration books are the perfect place to find timeless colors, florals and practical ideas to inspire your planning and design process.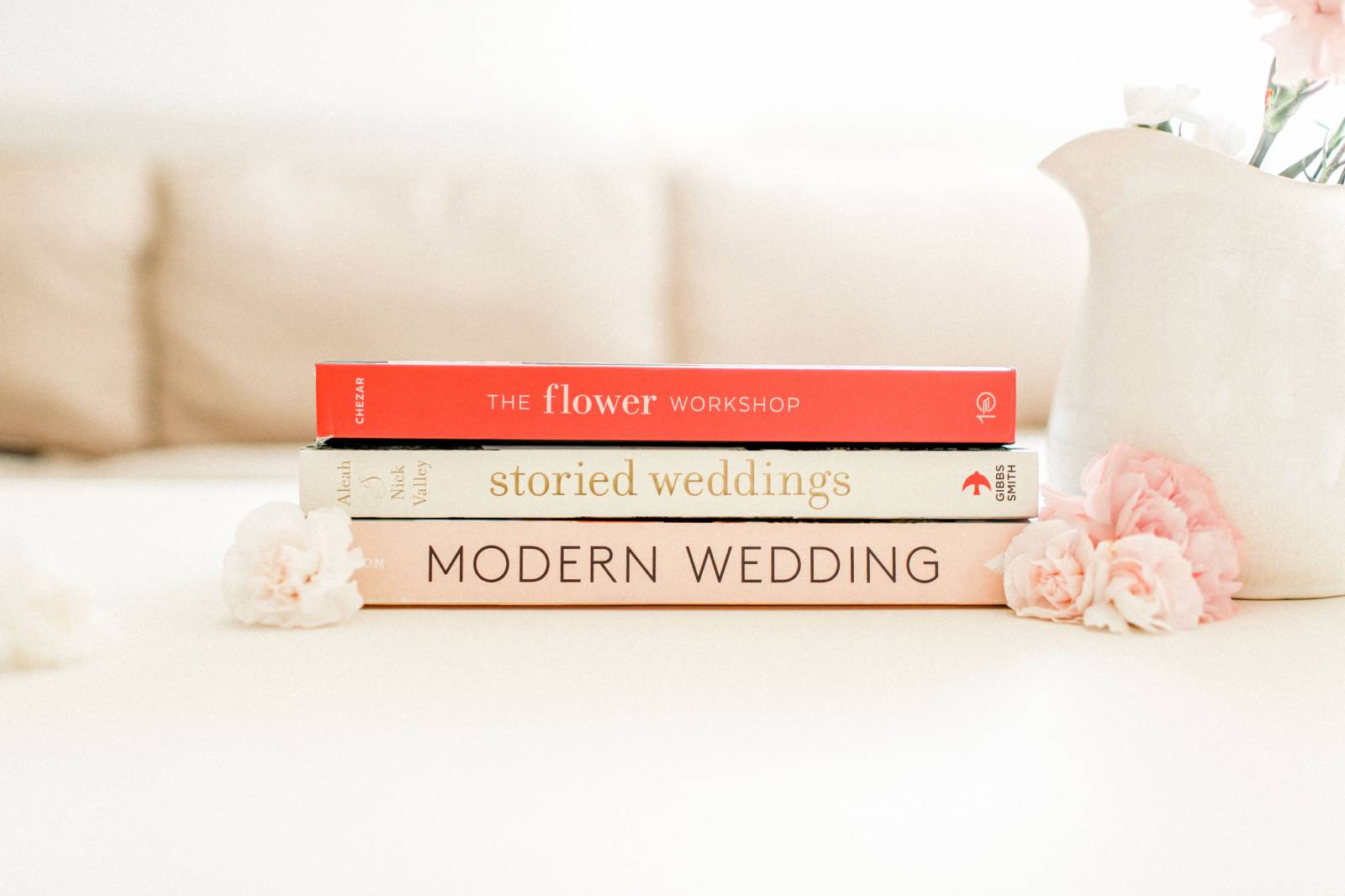 A. Storied Weddings, Aleah and Nick Valley
Written by wedding planning and design husband and wife team Aleah and Nick Valley,Storied Weddings inspires classic design with a focus on soft and natural colors. The book takes takes you through real weddings all over the West Coast, provides delicious gourmet recipes and cocktail ideas, and an endless amount of design resources.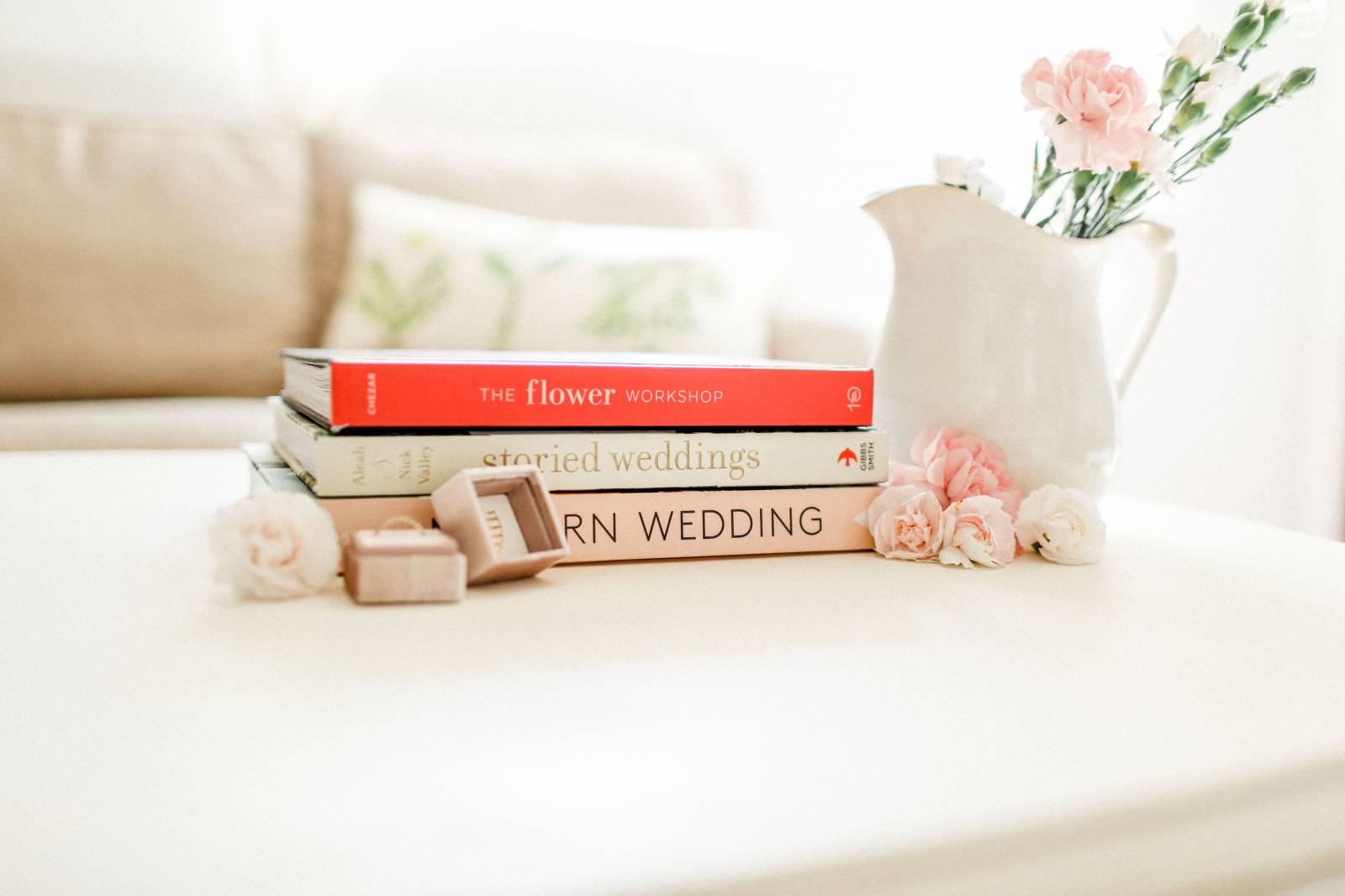 B. Modern Wedding, Kelsey Mckinnon
This gallery style wedding book focuses on providing a fresh take to wedding planning + design. Writer, editor and wedding style enthusiast Kelsey Mckinnon walks readers through the design process, and lays out how to achieve a fresh and unique feeling for your wedding, and tell your love story to each of your guests. Modern Wedding takes you into a number of bespoke and artistic real weddings, and encourages readers to craft their day into something unforgettable.
C. The Flower Workshop, Ariella Chezar.
Flower lovers - this one is for you! Fresh cut blooms, floral color stories, and innovative flower recipes fill the pages of this swoon worthy piece. Ariella gives readers a look into her creative process, and stories that have led her to mastering her style of whimsical and organic arrangements. Chezar has been a creative her whole life, in various roles ranging all the way from publishing to classical voice music, and finally found home designing florals and educating other designers straight from her own floral farm.