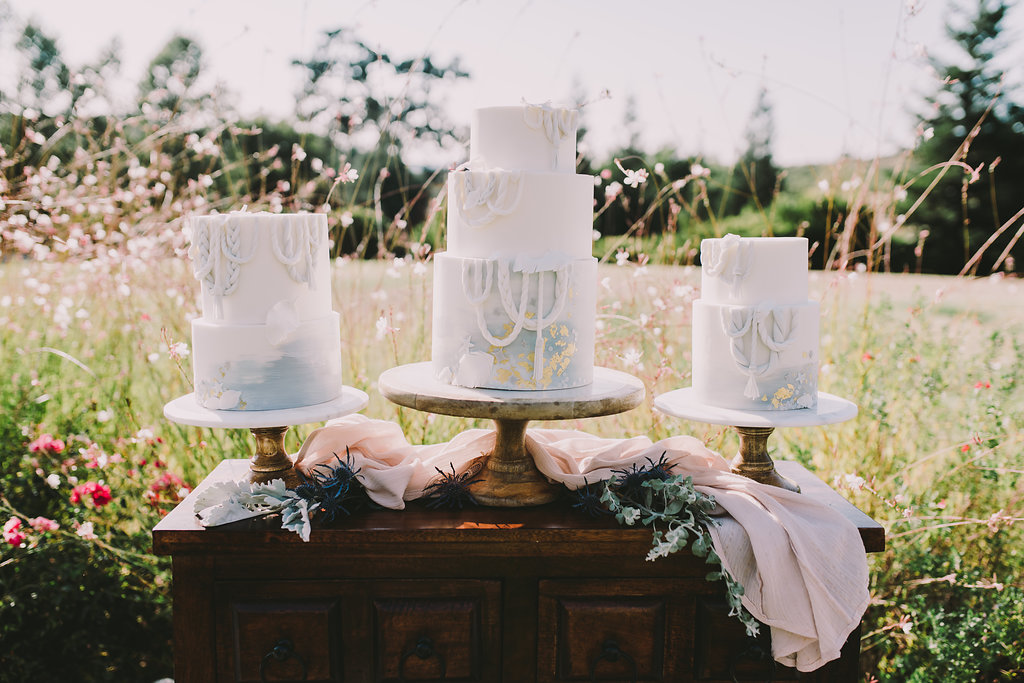 When it comes to your dessert menu at your wedding, there are so many different routes you can take! Traditionally, couples would serve a multi-tiered cake, however today we see many opting for more unique desserts with a lot more variety. From insta-worthy donut walls to dessert tables with loads of mini desserts, the options are endless! Below are 5 dessert ideas we love, however there are so many many unique alternatives.
1. Not a cake person? Go for pie!
Whether you choose to only serve pies or a mix of cake and pie, this is a great crowd pleasing dessert that also look nice. You can even serve mini or hand pies for smaller bites to allow for a variety of flavors.
2. Donut mind if I do
Whether on a wall or a table, donuts are a fun alternative to serve as your dessert. Similar to the pies, you can offer a wide assortment of flavors and decorations. If you are planning on having a coffee station at the end of the night, this is a great pairing!
3. Keep calm and eat a cupcake
Similar to our other options, cupcakes are a fun way to have cake but offer many cake and frosting options. Serve these in a cupcake tower or on serving platters, or do a fun design like these one from Los Olivos bakery Enjoy Cupcakes.
4. Dessert Bar--eat your heart out!
Having a dessert bar is a fun alternative to wedding cake that allows you to be creative and serve a bunch of different options. You could include cake pops, mousse cups, cookies, Whoopi pies, and loads more.
5. Ice cream. Need I say more?
Ice cream is a crowd pleaser for a more casual and fun dessert option. Try building an ice cream cone station or even rent an ice cream truck to serve it.