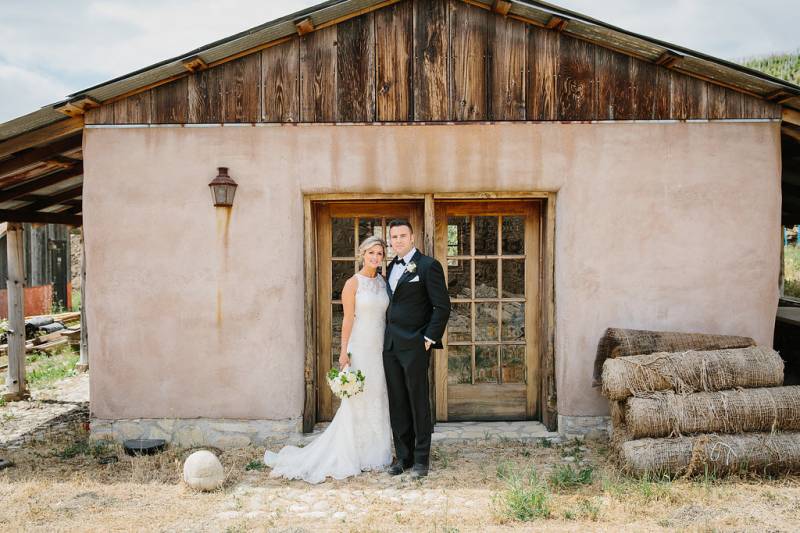 This classic and rustic wedding situated in the rolling hills and vineyards of Santa Ynez, California is the perfect landscape and beautiful wedding venue. With both husband and wife being apart of the wine industry, the ceremony at a private estate and the reception at Peake Ranch Winery beautifully reflected their love and passion for wine. Photographer David Pascolla captured the gorgeous landscape, beautiful details, and every special moment from the wedding day.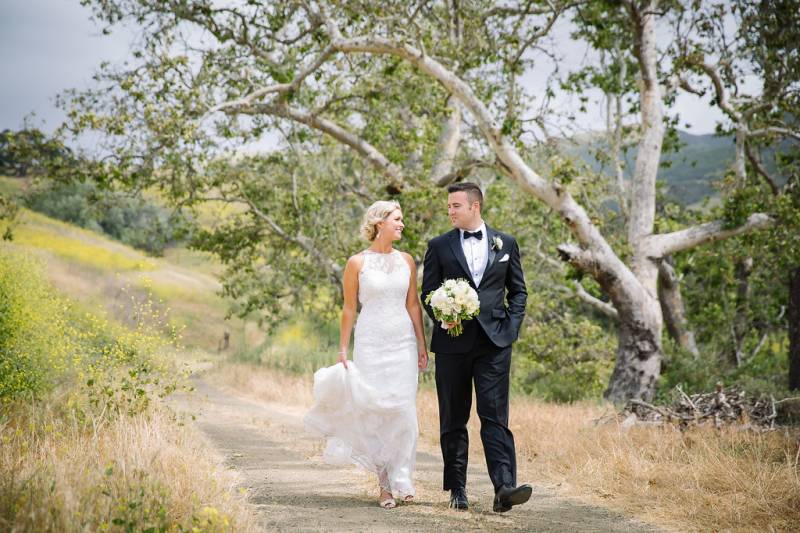 Girl Meets Boy! Tell Us Your Love Story!
"We met while attending Cal Poly but it wasn't until after we graduated that we started dating. We both love living on the central coast and enjoy day trips to the beach and wine country. We celebrated our three year dating anniversary in one of our favorite towns, Cambria and Torrey proposed!"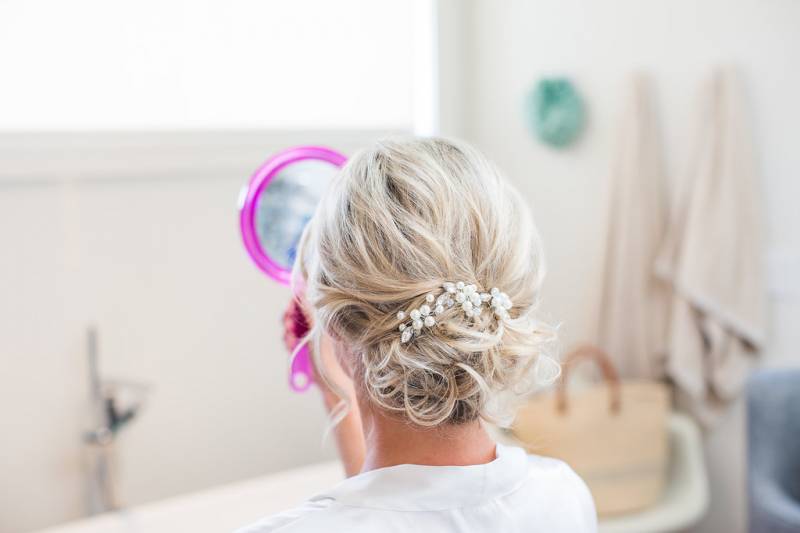 Tell us what inspired your wedding style and or theme.
"We are both in the wine industry so of course we knew we wanted to get married in wine country and have great food and wine. Once we had the beautiful backdrop of Peake Ranch it was easy to put together the perfect day."
What colors did you choose for your overall theme?
"We let the green hills and vineyard views be the main color. Then we accented with white flowers and some wine country decor. I love purple so I told my bridesmaids to choose a purple dress and they all went together nicely."
Describe 1 or 2 details (about your wedding) that you were the most excited about.
"We were really excited to share wonderful wine and food with everyone. Peake Ranch wines are amazing and we shared wines I helped make. We got so many comments about how it was the best wedding wine. We were also most excited about showing everyone the beautiful area."
Tell us about 1 or 2 memorable moments (from the wedding day) that stick out to you.
"I loved walking down the aisle with my father and locking eyes with Torrey. I thought I would look around to see everyone else but something was so special about locking eyes with him for the whole ceremony. We also had the best dance party with family and friends. The dance floor wasn't big enough for everyone!"
Tell us which wedding artists knocked your wedding shoes off and why!
"Photography-David Pascolla was so easy going and comfortable to work with and captured the day perfectly. Catering-Tamara's catering, she took our idea of "fancy" BBQ and made an amazing menu and display. Cake-Jeniece Grimshaw is the pastry chef for Marisol at the Cliffs Resort and she made the best tasting cake I've ever had at a wedding. She's so talented and easy to work with. Flowers- Terra Bella Event Flowers, Amanda Cortez took my brief and undecided vision for flowers and made beautiful bouquets and everything looked amazing. DJ and day of coordinator-Scott and Lisa Muir, They were such an amazing team. They love what they do and took the time to get to know us and made the flow of the day and dance party better then I imagined. Moondance bridal-I had the best experience trying on dresses and love that I didn't have to go to more then one place and it's right here in SLO."
What was the most challenging part about planning your wedding?
"We weren't working with a wedding venue it was someones private backyard so we had to bring in everything and really think of all the details; toilets, parking, shuttle and so on. All the vendors we worked with helped us bring it all together."
Knowing what you know now... what advice would you have for other brides planing their wedding?
"Don't let it consume your everyday life, enjoy being engaged. We made a rule and only discussed planning on 'Wedding Wednesday.'"
The Wedding Standard exists to help couples find the most excellent artists and venues on The Central Coast. If you used this service when planning your wedding can you tell us what you loved about it?
"I really loved the ease of the website and reading about real weddings. Love that it's all local and even when a vendor would be busy they would recommend other vendors. I really enjoyed getting to know the wedding planning community here on the Central Coast."