We caught up with the owner of San Luis Obispo based speciality linen company, Blush Fine Linens, to learn their 3 creative styling tips for table linens! Keep scrolling to learn more!
Owner, Emily Majzoub told us, "Back when I got married, the big question was "White or Ivory?". Let me just tell you...I had NO IDEA what I was doing when it came to table linens! Since then my passion for textiles and design have opened my eyes to a whole world of possibilities! Also I have to get this off my chest- my wedding was the epitome of burlap and lace. I know. Okay, let's move on."
"When designing an event, there are so many elements that can contribute to the overall look and feel for you and your guests. Each piece is so important! With tables being the main feature in a reception space, you have to consider what has the most "real estate" on those large pieces to achieve the look you are going for. Linens are the easiest way to add color, texture and mood- but how to best use them? This is where it gets fun!"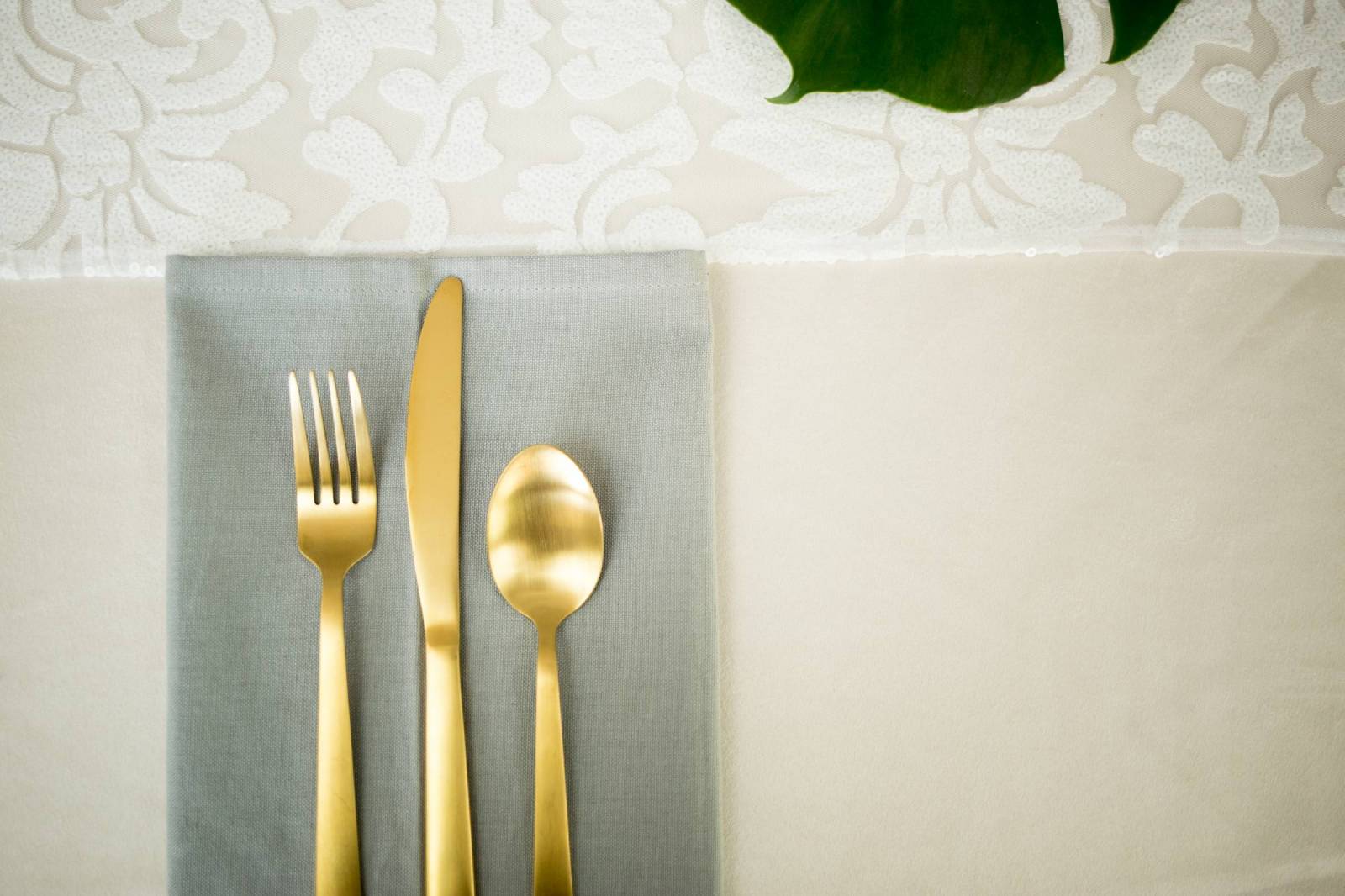 1. Play
This is YOUR big day. Your wedding should reflect you and your spouse's personalities, qualities and what is important to you. Don't be afraid to mix, match and incorporate your personal style! The biggest mistake that most couples make is being tied to their "color". Most of the time it is not so much about adding enough of your color to get the look you are going for, but more so accenting it with pieces that really make it pop! Some of the coolest designs I have seen have come from linens that I had never thought to pair together.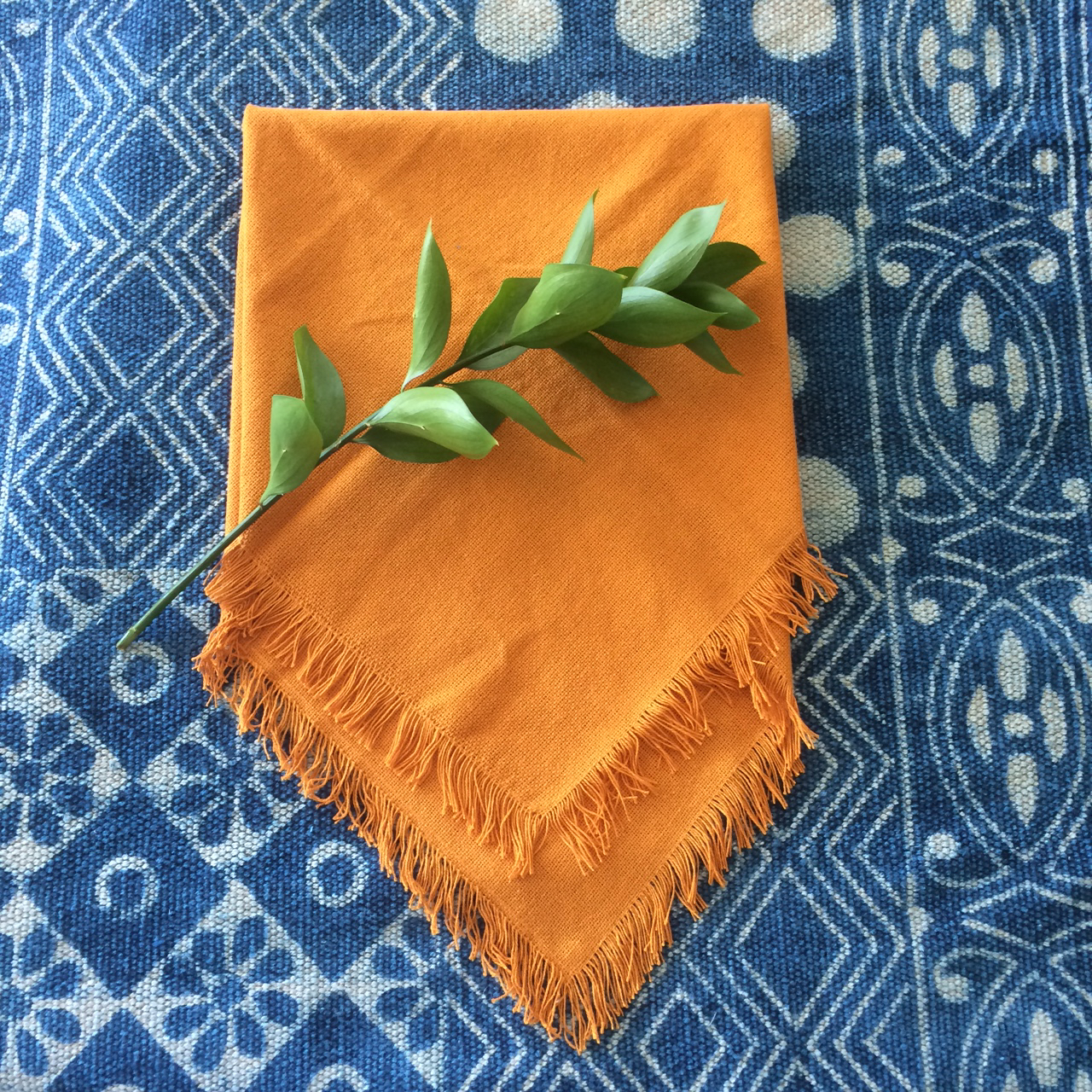 2. Get Creative
The same linen can look completely different when styled atop different surfaces and tables. Sizing plays a huge part in this. A large table runner can be draped over a shorter table to create a stunning cascade effect. When used on a standard banquet table where it instead rests neatly under florals and votives and just meets the length of the table, the same runner will create a completely different look. When considering the sizing of full drapes, the "drop" is super important. Are you looking for a crisp clean line that will rest in the laps of your guests, or romantic billowing statement pieces that puddle at the floor? Don't be afraid to play with the way that your linens rest! Bunching, tucking, layering and folding are all fun ways to get creative.
3. Be Realistic
Everything about a wedding is expensive, and linens are no exception. Let's be real here...it's got to be within the budget! If the "WOW" factor of your tabletop design is at the top of your important list, then make room in your budget for quality linens. However, there are also ways to incorporate beautiful linens and add pops of color and style, without breaking the bank. Here's a pro tip for you- NAPKINS! So much can be added to your table design with just a beautiful napkin. If everything else is off the table (pun intended), just add napkins. A bold color, a cool texture or fold... this simple element will add so much character to your table. Runners are also a popular choice right now. With rental companies offering so many beautiful furniture choices, you may not want to cover it up! Runners alone can add so much style and are much less expensive than tablecloths. Layering runners is a great way to achieve a specific design and add excitement, while still featuring an exposed table or bar. Maybe you are drooling over a beautiful linen but can't fathom paying for 20 of those pieces. Sprinkle just a few into the mix! Sometimes a few statement pieces speak louder when surrounded by more muted linens.