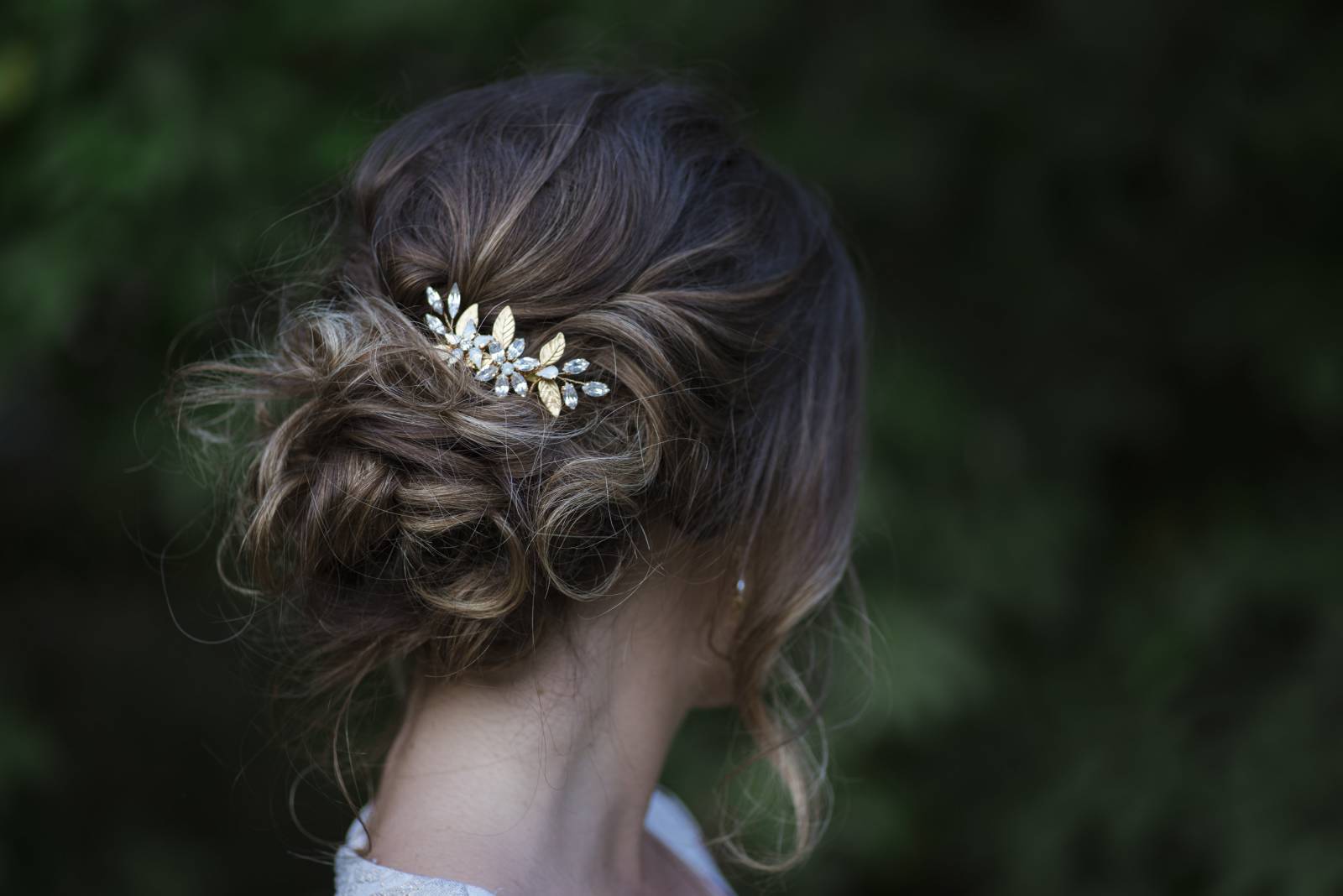 1. Follow your own style.
Choose accessories that you feel comfortable in and reflect you as a person. If you are having a Boho or beach wedding, opt for a simple hair vine or something with flowers and leaves. If you are going for full glam opt for a dramatic piece with the sparkle of crystals. It is important to choose accessories that reflect you and your wedding vibe. Trends come and go, but wearing something you truly love, never goes out of style.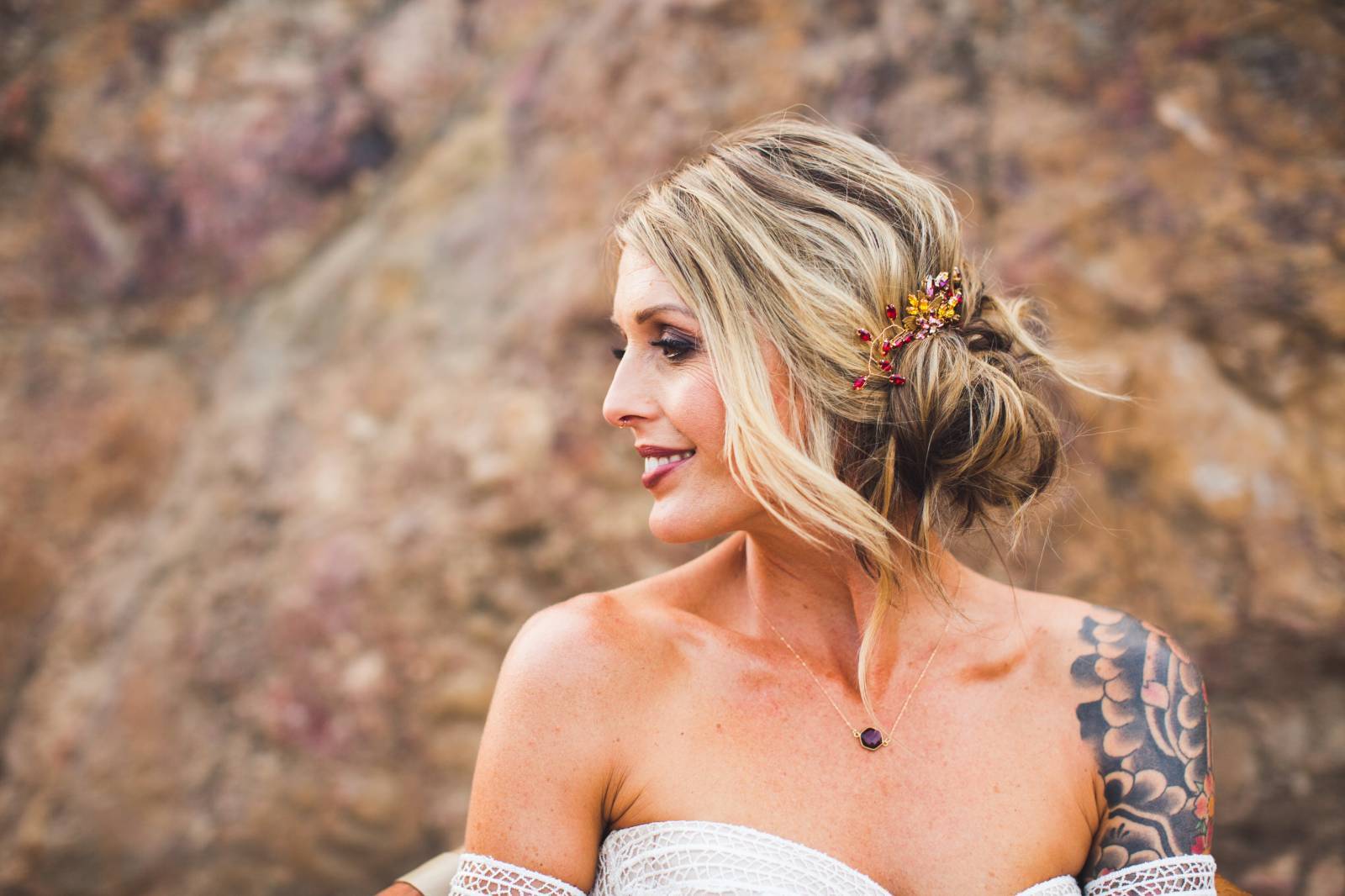 2. Take your dress style into consideration.
Drop back necklaces look beautiful with backless dresses. If your dress has a high neckline, earrings and a bracelet might be all you need to complete your look. If your dress is a complicated pattern with lots of lace and beading, you may want to go for subdued accessories that compliment it rather than distract from the central part of your look.
3. Consider your wedding vibe.
This may sound strange but if you plan on rocking out and dancing the night away, a large heavy hairpiece or really dangly earrings, may not be a good choice. If you are getting married outdoors in the spring, a long cathedral veil could be swept around in the wind. Save a long veil for an indoor ceremony where it will lay flat. The last thing you want to worry about during your ceremony or reception is wardrobe malfunctions... Making sure your hair and jewelry accessories are things you feel comfortable in is just as important as your undergarments and shoes.
4. Keep your hair stylist in the loop.
If possible, have your hair accessory chosen and in hand for your hair trial. That will give you both a better understanding of how things will go on your wedding day and there won't be any surprises. If you have already had your trial and have decided along with your stylist on your hairstyle, check with her to see if your hair accessory will work with your hairstyle. The same goes for your jewelry. Bring any jewelry that you plan to wear to your fittings. If you have it to try on with your dress, you will know that the length of your necklace will be appropriate for your dress. That will give you plenty of time to make any changes to your jewelry choice well before your wedding day.
5. Personalize it.
Don't be afraid to incorporate personalized touches into your accessories. If you want to incorporate your wedding colors, a memento from your grandmother or another family member that is special to you, there are many ways to add little touches to new accessories to make them treasured family heirlooms. I love to work personally with brides to create accessories that are one of a kind and as unique as they are.