"Even though the "Summer of Love" turned 50 this past summer (2017), its influential sense of romanticism and individuality lives on. Weddings known as hipster-chick, boho-chic and hippie-chic, has come to mean free-spirited and draws influences from "hippie culture", elements of nature and are loved for their casual, laid-back feel. So skip the run-of-the-mill wedding and embrace your nonconformist attitude with a boho wedding.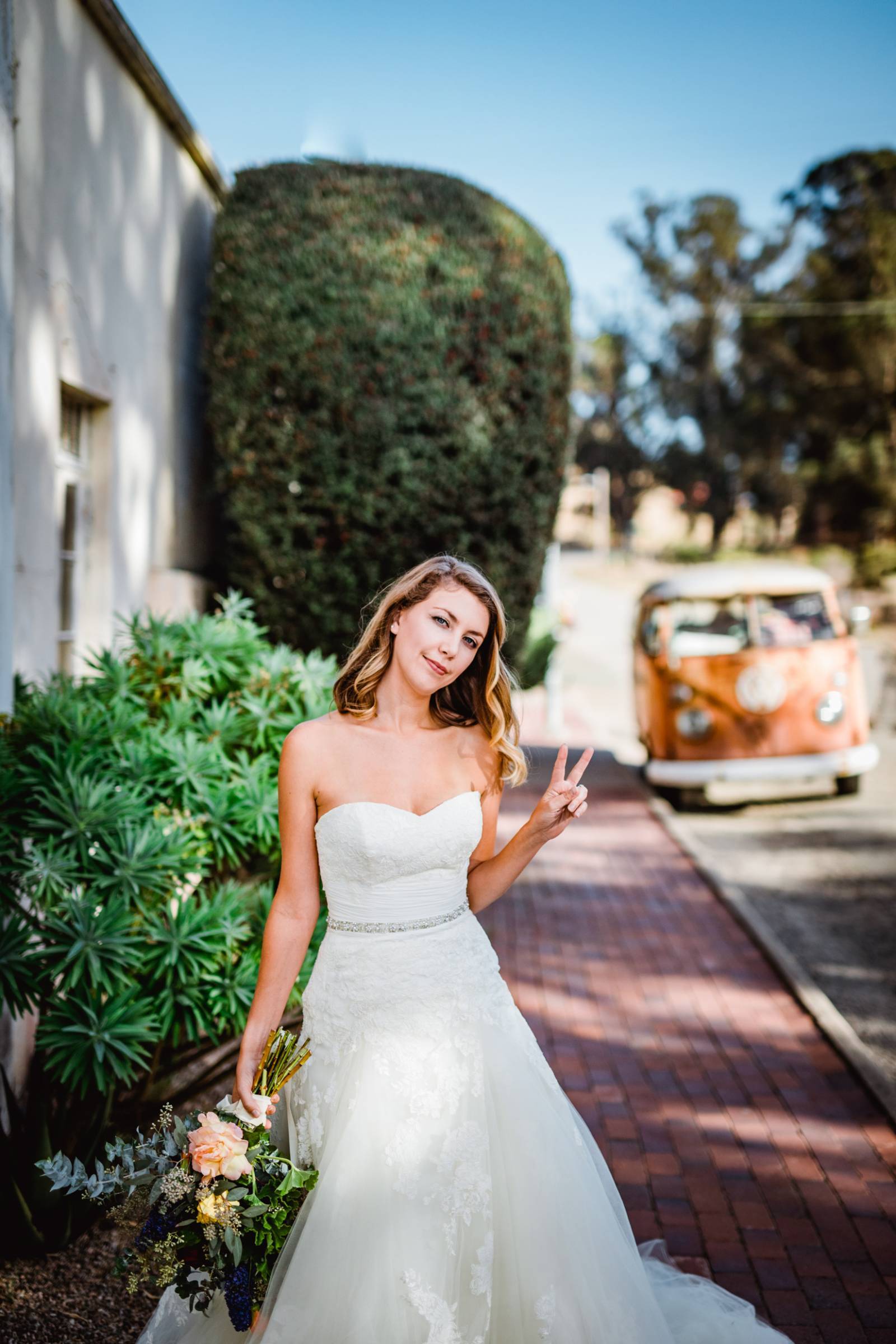 Like all weddings, bohemian weddings are about the bridal look with the incorporation of flowing fabrics, lace, embroidery or crochet, or sometimes a vintage appeal. The bride can be adorned with a flower crown, for a more casual wedding, or accessorized with beautiful, vintage-inspired jewelry. Brides who want to embrace their hippie-chic might even choose a faintly tie-dye wedding dress and go barefoot or wear simple sandals (dare we say Birkenstocks). Statement or vintage shoes also can help a boho bride create a unique wedding look.
Boho bridesmaid's dresses can incorporate similar elements as boho wedding dresses. The groom and groomsmen can wear a non-formal tux, or a tux in an unusual color or pattern. The groom can even skip the tux and wear a vintage suit with suspenders and bow tie.
Ultimately though, the thing that sets the vibe for a Bohemian wedding is the venue and décor. The boho venue should venture off the beat and path. Search for a venue that's a local treasure or historic landmark or a venue that's has a one-of-a-kind unique setting. Like the rest of a boho wedding, the flowers tend to be less conventional. Think of flower arrangements having different textures and colors, and can incorporate natural elements like shells, flower, pinecones or even cannabis, in the states where marijuana is legalized. Arrangements should be loose and less structured. Textiles and fabrics can enhance the décor. Think throw pillows, tapestries, seat cushions and lounge areas. Textiles can create texture, depth and warmth, making the venue more casual and welcoming. Dinnerware can be eclectic and mismatched along with linens. Look for pieces in subdued colors but similar color palates. Incorporate fairy lights, bistro lights, lantern or candles placed around the venue to add to the casual romance.
While boho weddings may be among the top trends in wedding planning. A true bohemian wedding is all about creating a unique event that represents the bride and groom's outer and inner free spirits coming together. And because of the inspiration of the couples individual tastes and personal touches, no two weddings are alike."