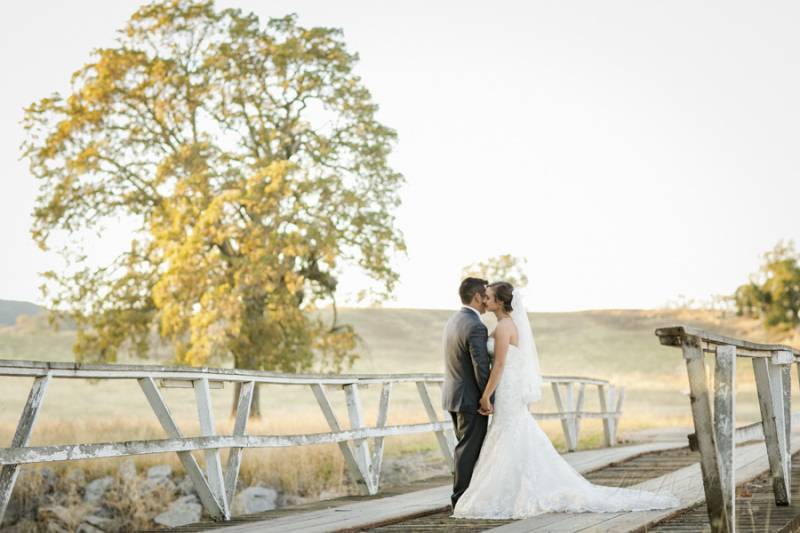 The Santa Margarita Ranch is the ideal Central Coast wedding venue! The historic Asistencia barn is believed by some to be the first ever stone building in California. This beautiful wedding venue will be sure to steal your heart (but not the spotlight!) as you say 'I do'. Photographer, Allyson of Allyson Magda Photography, captured the breathtaking details of Alyssa and Sam's sweet November wedding.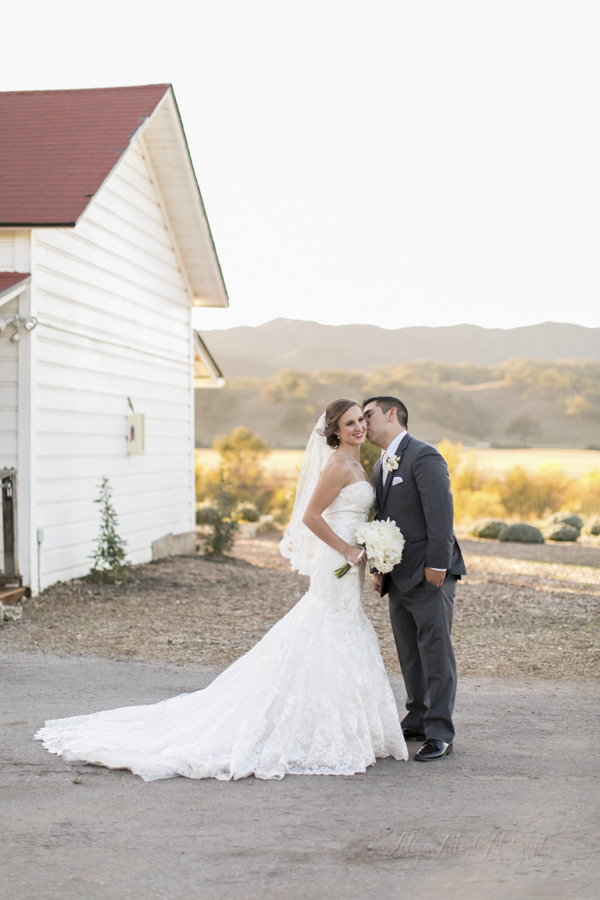 Wedding Planning Inspiration
"Cool, crisp textures, late fall/early winter evenings, glamour, sparkle."
Can you describe the couple's vision for this wedding?
"They wanted their November wedding to be memorable, comfortable, elegant and fun! Set in the Historic SMR barn we put a lot of emphasis on dressing up the interior to really give guests that wow! factor when they walked in."
Describe 1 or 2 details (about the wedding) that you were the most excited about.
"I loved the hand-stitched wedding programs by Rosey Calligraphy and the crystals that dripped from the ceilings by Adornments."
Tell us which wedding artists knocked your wedding shoes off and why!
"I think Rosey Calligraphy did such amazing work for this wedding and Allyson Magda captured every detail so perfectly- I'm so glad we have these incredible images to look back and fall back in love with this day!"
Tell us about 1 or 2 memorable moments (from the wedding day) that stick out to you.
"The bride's very close cousins was station overseas at the time of the wedding so a relative called him on FaceTime so he could watch the toasts after during. That was pretty cool!"
Were there any big challenges that you had to overcome on the wedding day that make for a good story?
"We were a little concerned about the weather since this was a November wedding. Luckily the slight chance of rain never stuck and they were able to have the outdoor ceremony they had been dreaming about!"