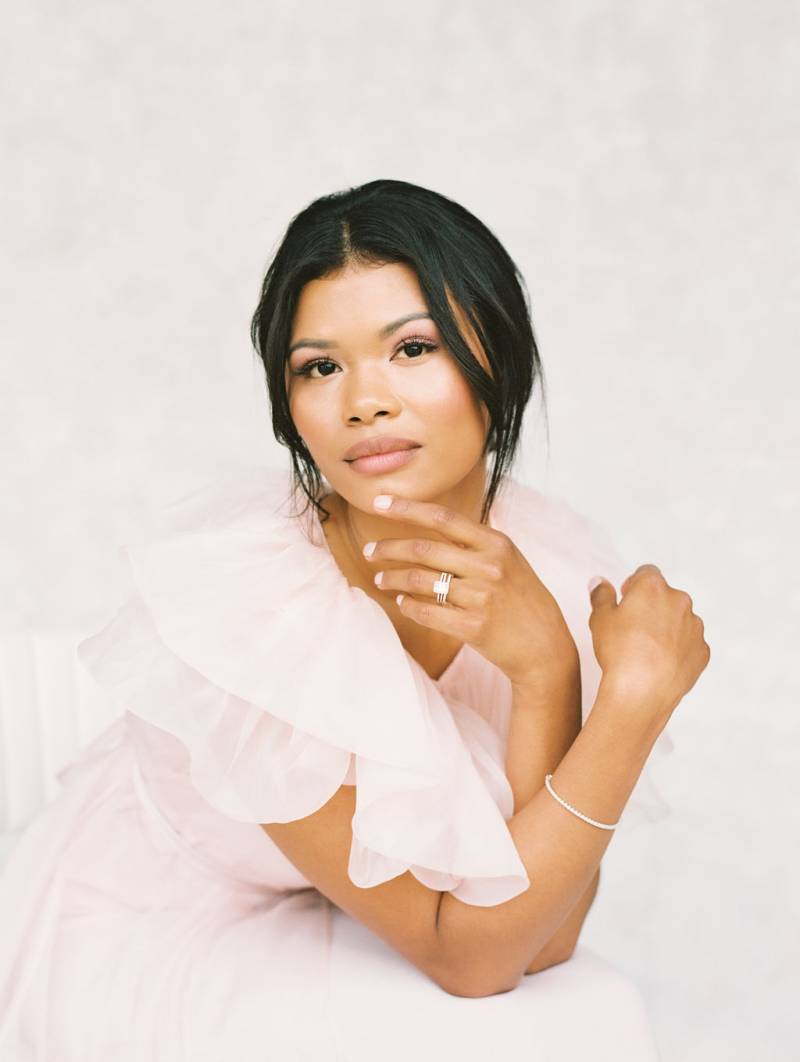 Looking for the glowing bridal look on your wedding day? Investing time to perfect your skincare routine for your wedding day may seem like a daunting task but is a very crucial step. Once you establish your wedding skin prep routine, your glow will make it hard to break, even long after you say your I do's! Keep scrolling for our favorite 5 ways to prep your skin for your wedding day!
See a Dermatologist
It's very important to see a professional to address skin goals or concerns you may need to personalize to you. Establish a skin care routine and give yourself about 6 months before the wedding to allow enough time to achieve those results for the perfect bridal glow!


Daily Beauty Regimen
Now that you've received professional advice, stick to the tailored regimen that has been designed for you! Some steps should include exfoliating, cleansing, toning, and moisturizing.


Blemishes
If you are breaking out, do not poke or pick any of the blemishes. Instead apply a spot treatment and leave it alone.


Healthy Lifestyle
You know that phrase " you are what you eat", try to stick to eating healthier foods during this time will support your goal for healthier skin. Drink plenty of water and start taking multivitamins if you don't already do so.


Do not experiment
Stick to the routine and now is not the time to try a whole new line of skin care. Try to keep stress levels low and enjoy this time of celebration in your life!