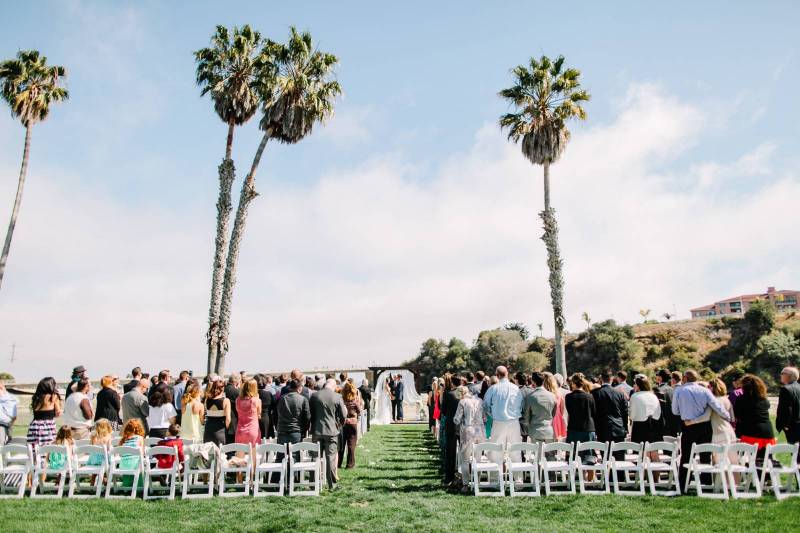 We got the inside scoop from Kay Brower, wedding coordinator of Lover of Weddings. Kay and co-owner Jessica Sofranko make up an incredible San Luis Obispo wedding photography & coordination sister duo. They specialize in coordinating and capturing the celebrations of head-over-heels in love couples with a passion for gorgeous creative details and stunning locations. The duo designed and shot Danielle & David's gorgeous Avila Beach Golf Resort Wedding, and are ready to share the story of this magical day with The Wedding Standard readers.
How did you utilize your skills and experience to make your bride's vision come to life?
Danielle was an extremely organized bride that wanted to make sure her day played out the way she had envisioned it! I was so happy to help her release the stress of the details and allow for her to enjoy the moments of her wedding.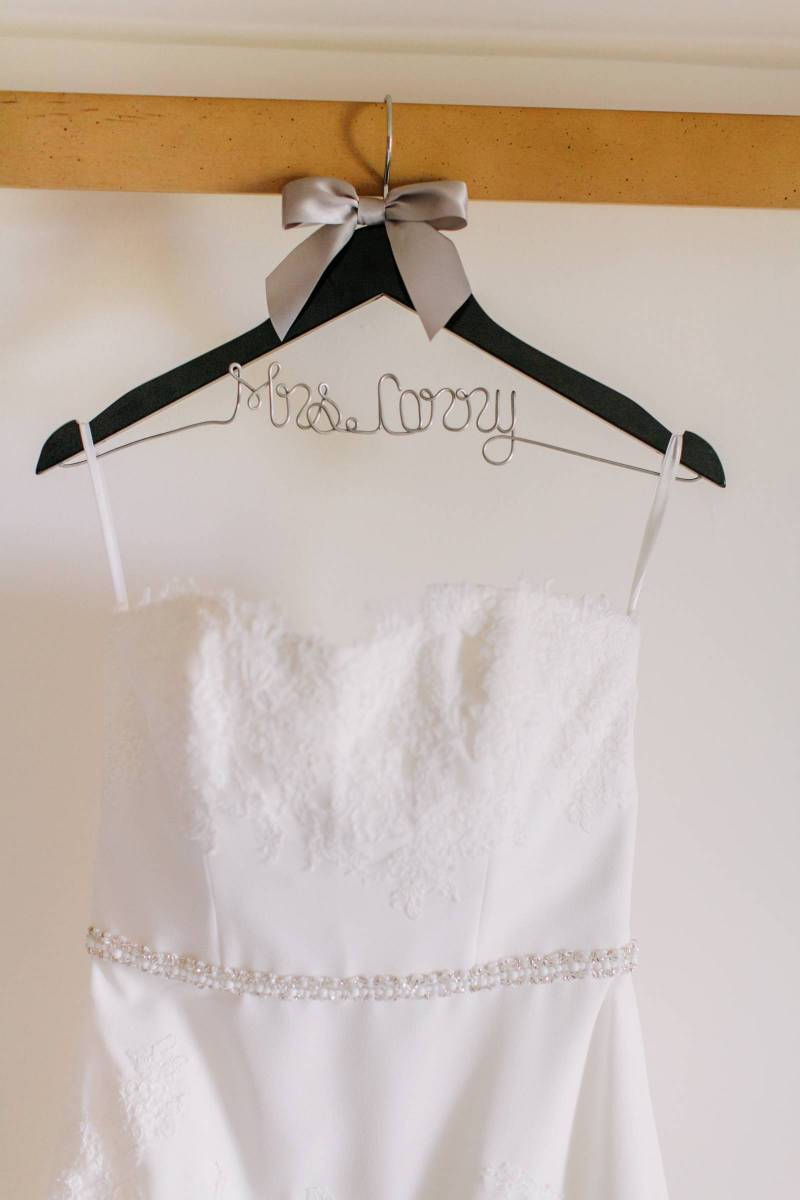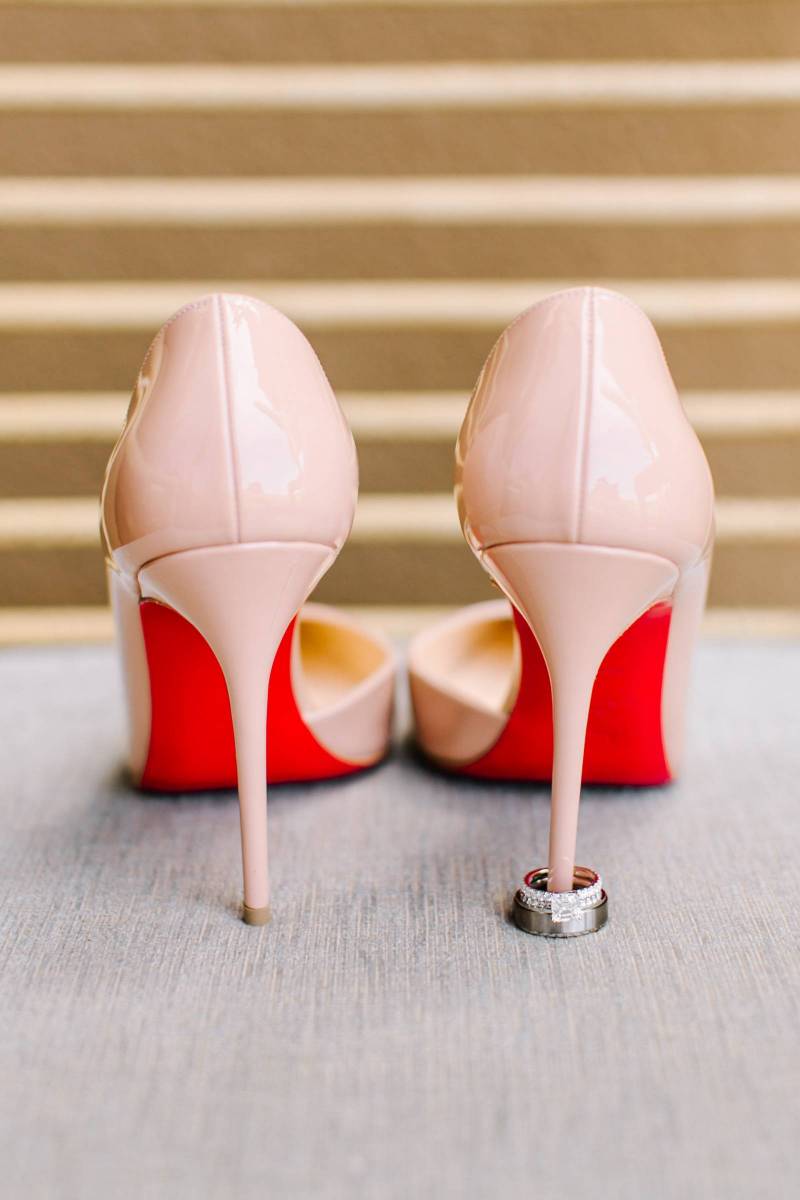 We asked Danielle about her love story...
We new right away that we wanted the same things in life after a few dates. We both shared the same family values and loyalty to our family and friends. David's energy for life and positive outlook was something I was instantly attracted too and something I had never experienced with anybody. He proposed after dating for a year at Bacara Resort in Santa Barbara. It was a scene out of the Bachelor with rose petals and votive candles on our balcony. It was the second best weekend of my life besides the day of our wedding.
THE DETAILS
I was in love with every detail of Danielle and David's wedding. The classic details of wood, sand, and greenery always makes me swoon. The long family style seating made for a very intimate feel even with over 200 people in attendance! There was even an entire kid section with papered tables to color on and a load of pizzas hand delivered!
MEMORABLE MOMENTS
My favorite weddings are the ones when it clearly is a family affair. As I was setting up, there must have been a dozen family members stopping by, dropping items off, or asking to help! I was blown away by the kindness of their family and friends who made an effort to celebrate Danielle and David that day.
We asked Danielle what was her favorite wedding memory?
"My favorite memory from the wedding was seeing David for the first time as I walked down the aisle. We had originally planned to do a 'first look' photo and we ran behind with time and weren't able to do this. Seeing him up there with the ocean behind him as my father walked me down the aisle was such a surreal moment that I will never forget."
Were there any big challenges that you had to overcome that make for a good story?
As everyone knows, there are always things that happen behind the scenes on the day of the wedding, or things that dont go according to plan. For Danielle and David's wedding it was the weight of their cake topper! While it looks very delicate in photos, it was quite heavy in person. A few moments after it was placed out, the cake topped fell forward and tumbled down the cake! Thankfully this hadn't been my first cake disaster and I had taken a culinary class a few years back! I was able to smooth out the frosting and re-pipe some of the details to the point where it looked as good as new!


"In those moments I feel like its important to stay calm, focus on what you need to do, and then later you can laugh about it. Looking back, its definitely one of those 'O my goodness, I cant believe I fixed a cake' moments!"
We asked Danielle what made her wedding so unique?
Our wedding was the funnest day of our lives. We had 250 of our family and closest friends there. We chose Avila Beach Resort because it mixed all the elements of the central coast. The beautiful mountains, ocean background, and golf course made it really beautiful. My mom, aunt, and cousin did all the flowers which made it really special and meaningful. I was inspired by the venue.. I wanted to stick to neutral shades of whites and greens. I love succulents and my mom grew hundreds of them in her backyard in order to make my vision come alive.
We wanted to honor David's mother who passed away a few years ago, we did a butterfly release at the ceremony and it was truly a beautiful moment.
Danielle was happy to share advice to newbie brides...
My advice is to try and not control everything that day and the days leading up to it. Having a San Luis Obispo wedding coordinator saved my sanity. There are so many little details that come up leading to the big day that you just don't think about and aren't prepared for. I felt like I was able to stay away from turning into a 'bridezilla' (for the most part) because of my coordinator.