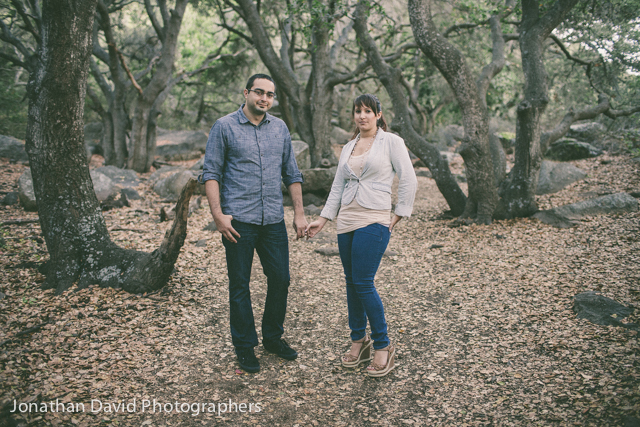 Through the creative lens of the Jonathan David Photographers, Chad and Brisa's Love Story came to life at a San Luis Obispo hiking favorite, Bishop's Peak, that offered the perfect oak trees, boulders, and lighting for this woodsy beginning. The couple also reveals their more modern flare by ending their session at Chad's more architecturally contemporary alma-mater, Cal Poly San Luis Obispo.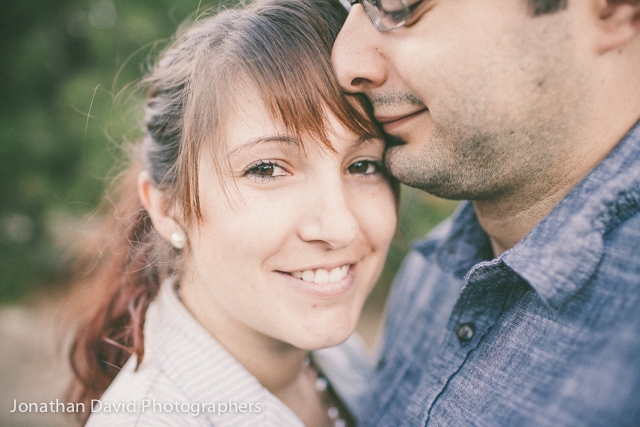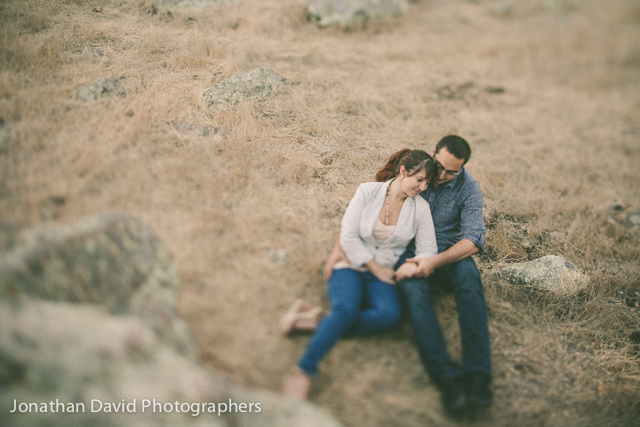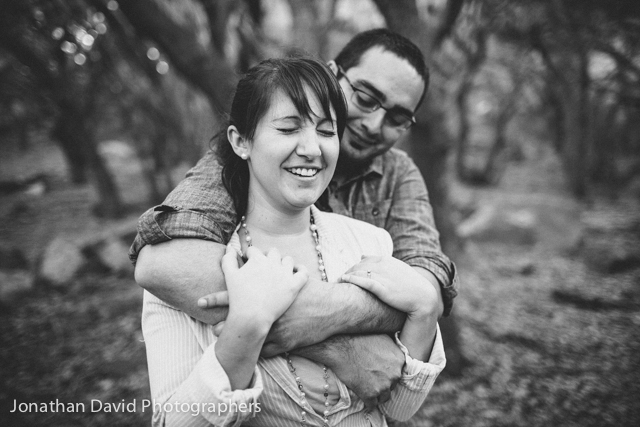 Bishop's Peak was the undoubtedly perfect place for the day to start considering that two met and fell in love in the Thousand Oaks area...a place that is known for their, well, Oak Trees!
Chad (an auctioneer) and Brisa (a self-proclaimed animal lover, and veterinary clinic worker) came back to their college town, San Luis Obispo, CA, for a cozy and romantic photo op capturing what this amazing couple does best...being in love! There is no doubt about the chemistry these two share.
The couple is getting married at the stunning Robert Hall winery in Paso Robles on October 12th this year. Although they are still ironing out the details (caterer, DJ, color pallet, etc), when it came time to find a location to get married, it was an easy decision to choose the beautiful California Central Coast knowing that Chad has loved SLO ever since his college days.
Chad and Brisa's engagement session balances the opposites in a simply stunning way; A perfect blend of Nature and Urban life colliding in one beautiful photo session with the talented Jonathan David Photographers.