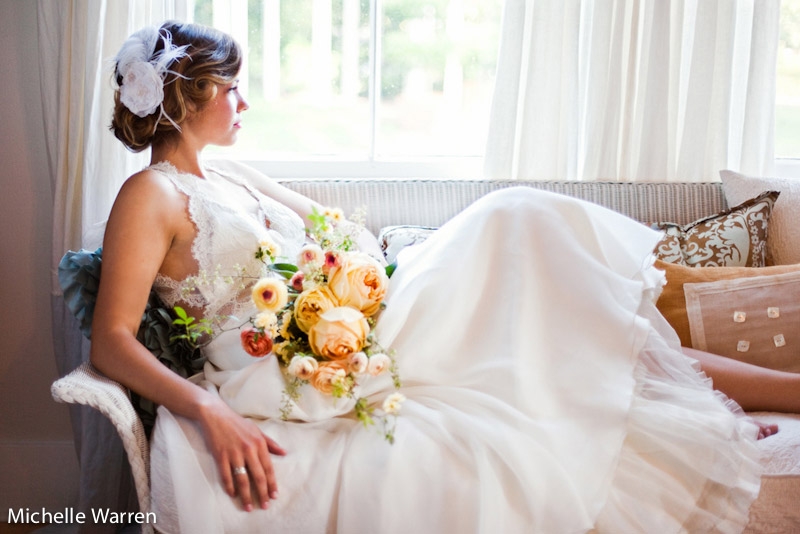 Dana Powers House Bridal Inspiration Shoot...
Any bride is going to love this inspiration post because of one simple reason; romance. It is the kind of shoot that wraps up everything you could imagine into your favorite classic romance movie. It has stunning gowns, warm hues, a magical setting, beautiful starlets and a handsome leading man. It is the perfect example of why classic beauty always gets the gold. Here is more from photographer Michelle Warren on what was the inspiration behind this shoot:
"We wanted to bring some of our favorite vendors/artists with similar classic aestethics together and this is the culmination of our efforts. Its vintage in the sense of timeless beauty, but you can't put a finger on a specific period of inspiration. We chose the place and a color pallet of peach and soft violet. From there we trusted each artist to do what they do best. Thats the beauty of working with great people; you don't have to micro manage and worry about what will be produced because their work is gorgeous every time. We were lucky to be able to shoot at the Dana Powers House because there is beauty everywhere you turn. The architecture and gardens lent themselves to the effortless look we created."
Want to submit your Real Wedding or Inspiration Shoot? Go to our Submissions Page to find out how!