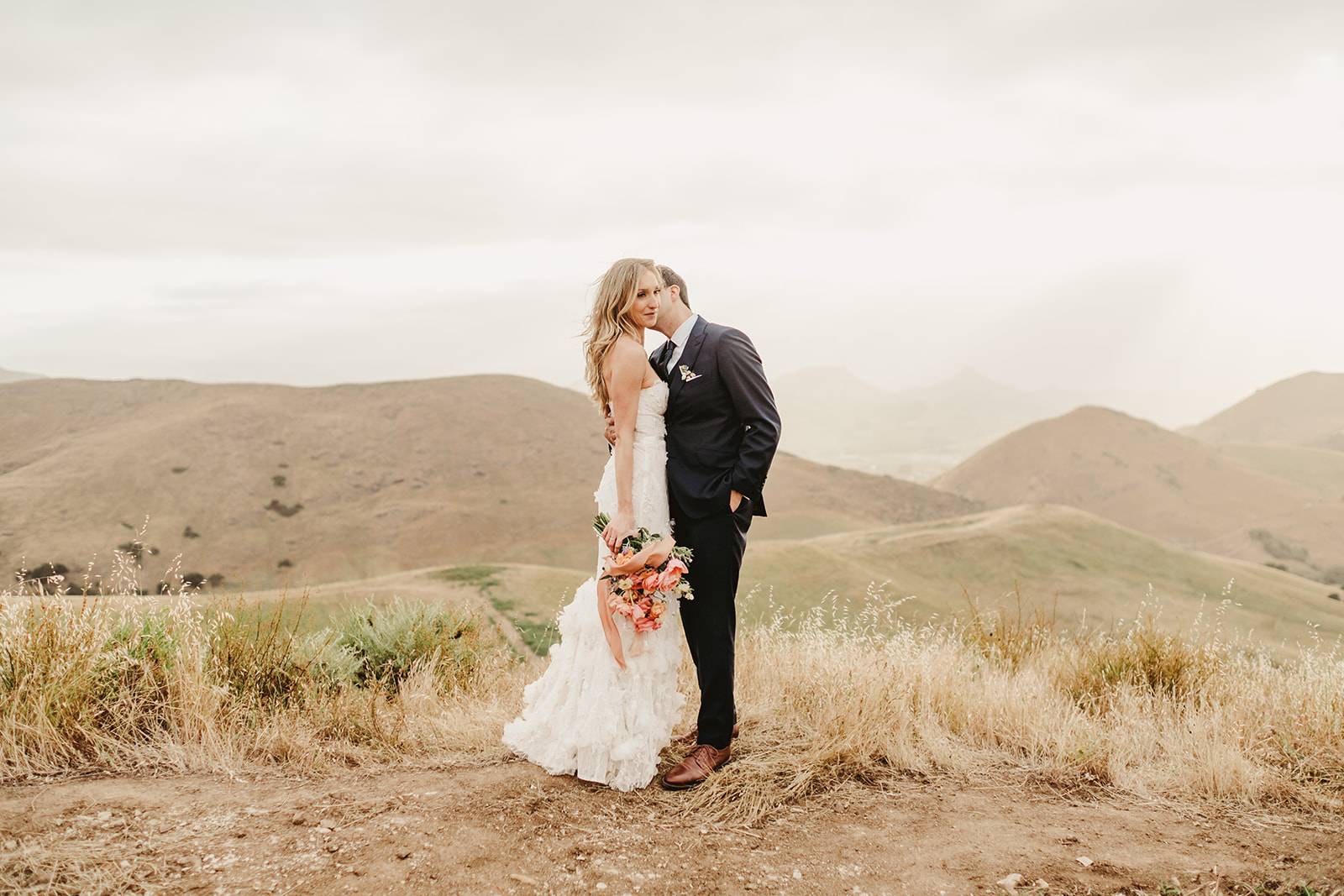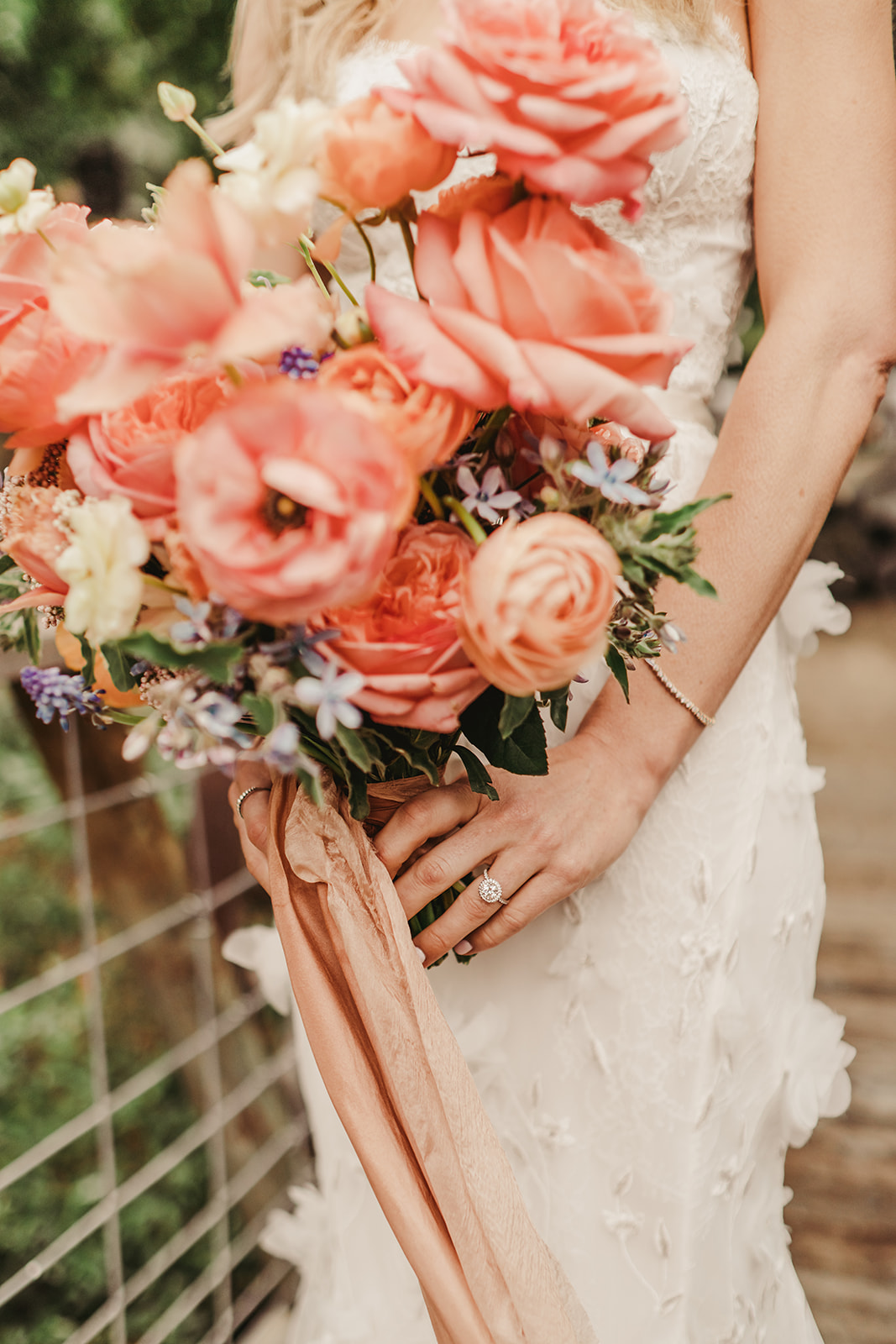 Girl meets boy!
How we met: Cameron and Kaitlin have a story of a few missed encounters and then finally a fateful reunion (facilitated by mutual friend, Monique Heimerich). Cameron and Kaitlin first met in 2010 at a party thrown by Cam's fraternity at Cal Poly San Luis Obispo, where they both attended college. Cam and Kait spent the entire evening dancing and talking, but then went their separate ways after that night. Never having seen this guy around campus in her last 2.5 years at Cal Poly, Kaitlin was surprised to find Cameron in every single one of her Marketing classes the following quarter. As mature adults, Kaitlin and Cameron proceeded to ignore each other until the next quarter of classes, where yet again they were in every single Marketing class together. Mentioning to mutual friend, Monique, this silly game they had going on, Monique instantly went into match-maker mode, planning a fun night downtown for the mutual friends, only to "lock herself out of her apartment" leaving Cameron and Kaitlin alone, and practically inseparable ever since.
The Proposal: It was September 21st, 2017 during Cameron's 30th birthday trip to Positano, Italy! Cameron and Kaitlin arrived in Italy with enough time to rinse off any remnants of their Oktoberfest adventures from the previous week and catch the sunset on their hotel room's balcony. As Kaitlin finished getting ready for an epic Italian dinner, Cameron ordered a bottle of prosecco to the room (as one does when in Positano...). Thinking nothing of it as it was a special trip, with Cameron's 30th birthday a few days away, and to be honest... it would be odd not to enjoy the local wine and scenic view on such a vacation, right?! Cameron took a few now historic photos of Kaitlin's last moments as a single lady, and then got down on one knee with the Amalfi coastline sunset in the background. Needless to say, Kaitlin said YES and the two enjoyed a rare and special "Engagement-moon" in Positano for the remainder of the week.
Wedding Planning Inspiration
Whenever I envisioned my wedding, I always knew I wanted it to be outdoors. I envisioned dreamy greenery and florals, natural beauty, and lots of twinkle lights - which is exactly what we found at La Cuesta Ranch! But the most important aspects to us were the intangibles - for the day to feel true to us, for our family and guests to feel our personalities and connect to our love story through the little touches like the music, ceremony, speeches, etc.... and if nothing else, for it to all feel CELEBRATORY!
Color Palette
I was resistant to the idea of having "wedding colors" because I hated the idea of the atmosphere feeling too matchy-matchy and curated... I'd like to think the "colors" were a play on the natural setting with colorful spring florals, but it would be fair to say the pink family played a big part in our colors.
Memorable Moments
My dad surprised with me a beautiful car to escort us from our Airbnb to the wedding venue and had classic Mariah Carey tee'd up to play as I got in - I didn't even know he knew who Mariah was, let alone the exact right vintage songs! Our ceremony might have been my favorite part of the whole day because our great friend Travis officiated, making all the words said so incredibly personal to us, including the vows Cam and I wrote ourselves. It felt loving but also funny and not too serious. And nothing brought me more joy at the end of the night than looking around at my guests dancing their hearts out and really celebrating with us (including my 80 year old Nana).
Advice for Newbie Brides
Of course it's fun to have a creative vision and bring it to life, but don't stress yourself out. Focus on the top things that matter to you and be flexible, because on the actual wedding day all the trivial stuff will melt away. What you'll remember is how you felt and the time you're able to spend with the people most important to you.